A Spartanburg, South Carolina, woman is missing after she left work, and three days later, her car was found at a nearby apartment complex.
Around 4:30 p.m., Monday, May 15, was the last time someone had heard from 44-year-old Casey Lavonne Young after she left work from Spartanburg Regional Hospital in her white 2007 or 2009 Infiniti G-37 heading home to Boiling Springs, South Carolina.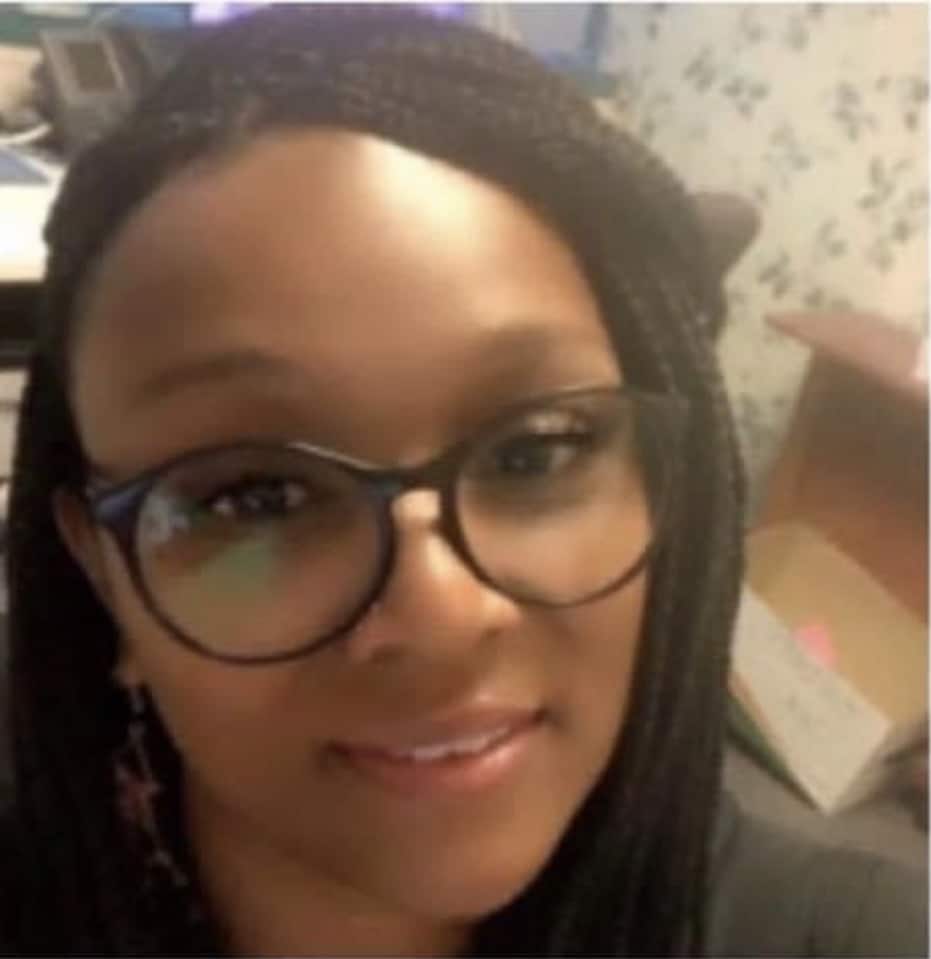 According to authorities, Young was last seen wearing black scrubs and a gray or blue Spartanburg Regional t-Shirt.
On Thursday, May 18, Young's white Infiniti was found at Windsor Palms Apartment Homes parking lot, 5 miles from where Young lives on Pratt Drive.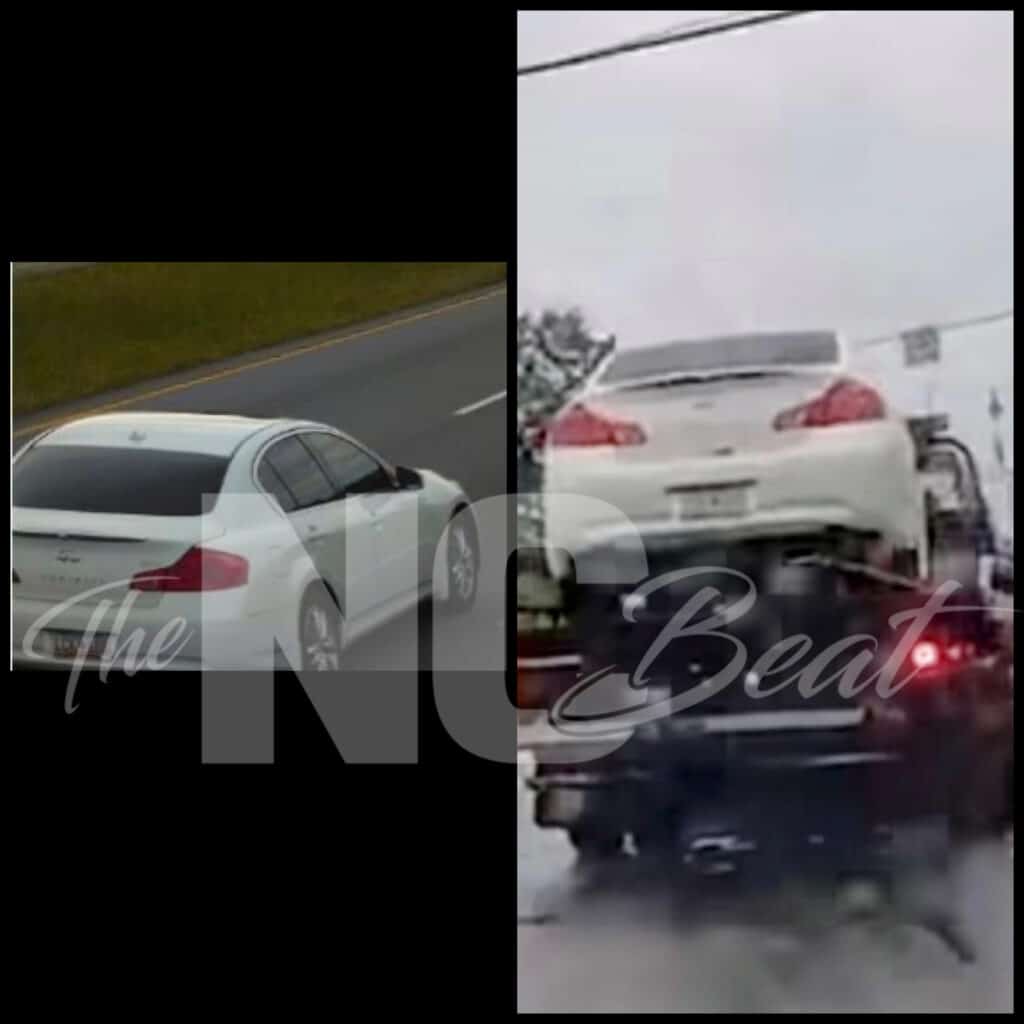 Young was nowhere to be found.
Officials say Young is 5'4 tall, weighs approximately 150 pounds, and has black long hair and brown eyes.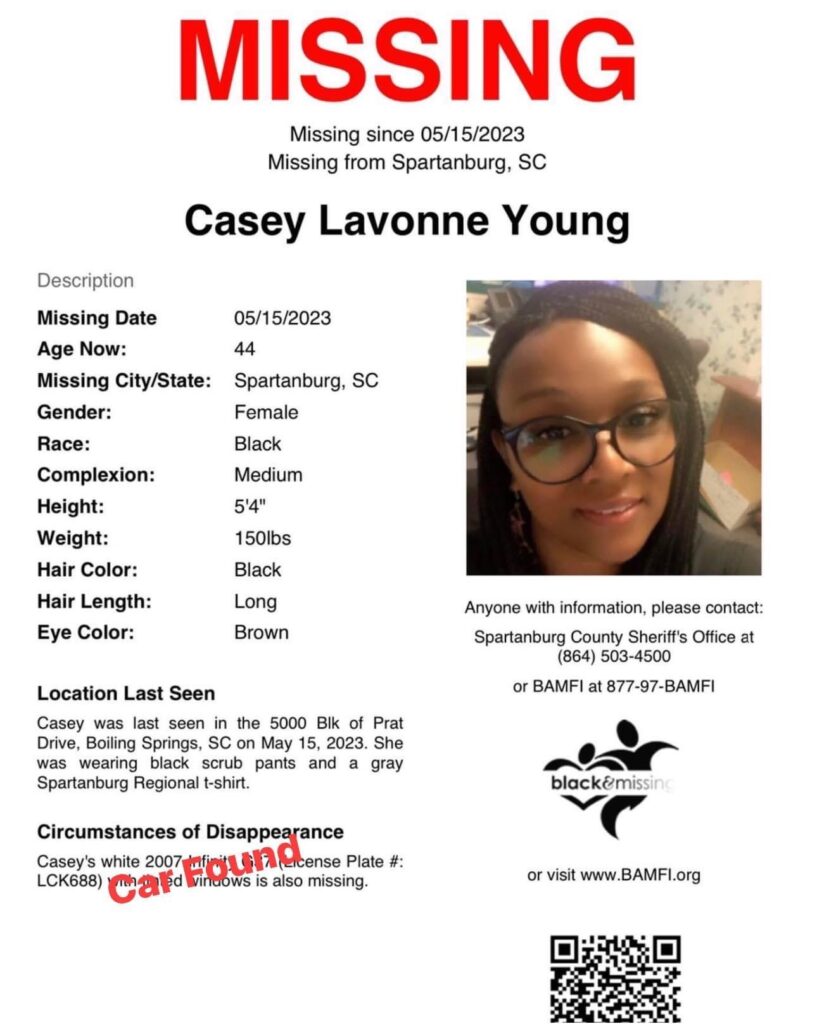 Anyone with information is to contact Spartanburg County Sheriff's Office at (864)-503-4500.