The family of Shanquella Robinson and their attorneys were loud and clear in the nation's capital Friday, calling on President Joe Biden and the United States Justice Department to act on the murder of Shanquella.
Nearly five months ago, 25-year-old Charlotte, North Carolina native Shanquella Robinson was in Mexico for what was supposed to be a birthday celebration for one of the so-called "friends" on the trip. Unfortunately, Robinson was killed. Six of her so-called friends returned to the United States and told Shanquella's family that she died from alcohol poisoning, which was later found to be a lie.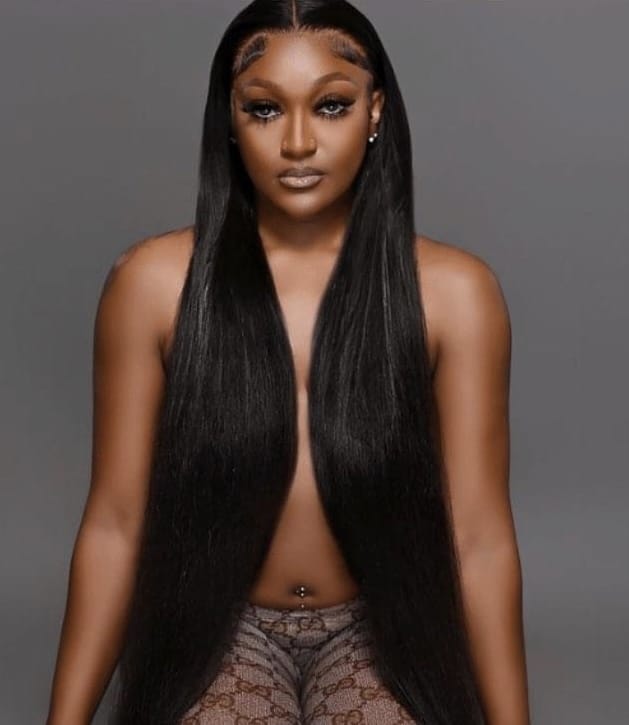 After Shanquella's murder in October 2022, nearly a month later, an autopsy revealed that Shanquella died from a severed spinal cord and a broken neck. Alcohol was nowhere listed as the cause of death for the Black queen.
When The North Carolina Beat heard about the story in November, we contacted the family of Shanquella Robinson and spoke with them. The father of Shanquella, Bernard Robinson, told The North Carolina Beat the names of those on the trip with Shanquella. We then released their photos to the public. (Click HERE if you missed that story)
The next day, we received video footage of a woman brutally beating a naked Shanquella Robinson. (Click HERE if you miss that story)
The North Carolina Beat identified the aggressor as Daejhanae Imani Jackson. The brutal assault on Shanquella at Jackson's hands most certainly caused her death. But, what's more disgusting, is that those on the trip mentioned nothing about the fight with Shanquella's family.
Friday, Shanquella's mother, Sallamondra Robinson, her sister, Quilla Long, attorneys, and activists were in Washington, D.C., to demand justice for murdered Shanquella.
I don't wish this nightmare on anyone. My daughter was beat to death on video," Sallamondra Robinson said. I can hardly talk about it. No on has been arrested and my family is left to wait and beg for answers. I'm here an American citizen to call upon the President to get justice for my daughter.
Civil Rights attorney Ben Crump and attorney Sue-Ann Robinson stood beside the Robinson family and told the nation whether it was rain, sleet, or snow, they would be beside them until they got justice for Shanquella.
We will never give up on this family because Shanquella Robinson's life matters!, Crump said.
126 days it has been since Shanquella died and no one has been arrested.
We are asking for high-level diplomatic intervention from President Biden and the State Department to bring justice to the person or persons responsible for here death, Crump said. It is not a hard act, when a white woman goes missing, it's not a hard act to gain justice.
Those on the trip with Shanquella were: Khalil Cooke, Nazeer Wiggins, Malik Dyer, Alyssa Hyatt, Daejhanae Jackson, and Winter Donovan.
Crump said the United States needs to either extradite the culprits to Mexico or take over jurisdiction of the case and prosecute the Cabo 6 in America.
The U.S. government needs to do one of two things, extradite the person who murdered Shanquella to Mexico to face the charges and the crimes alleged against her, or two, take jurisdiction from Mexico to bring a case for those responsible and bring this family justice, Crump said.
View this post on Instagram
Still, there is no justice for Shanquella, nearly five months later.
Keep HASHTAGGING, #JUSTICEFORSHANQUELLAROBINSON
If you have a story you think the public should know about, send it to newstip@thencbeat.com
Follow me, Gerald, on Instagram @iiamgj and Facebook @TheOfficialGeraldJackson