The manager of the Sedgefield Garden Apartments in Greensboro, North Carolina, who was caught on video assaulting a young child, has been charged with two counts of assault on a child under the age of twelve.
Little information has been released, but court documents obtained by The North Carolina Beat show that Kimberly Cox Jennings, 62, of West Avenue, allegedly assaulted not only the young boy seen in the now-viral video but also his sister. 
The video shows a young boy standing near a table and about to leave when Jennings, the apartment complex manager, approaches and pours soda on him. Jennings can be seen in the video repeatedly hitting the young kid in the face with the bottle after she pours the soda on him while he stands defenseless.
Jennings was arrested on Thursday and later released on a written promise to appear, according to court documents. Jennings is accused of assaulting Jace Lee-Eury and his sister, Lala Eury, on Wednesday, August 2. Sherod Johnson, an eyewitness, was also named in the document but stood there like a deer in headlights as the young boy was attacked; Johnson now wants to testify.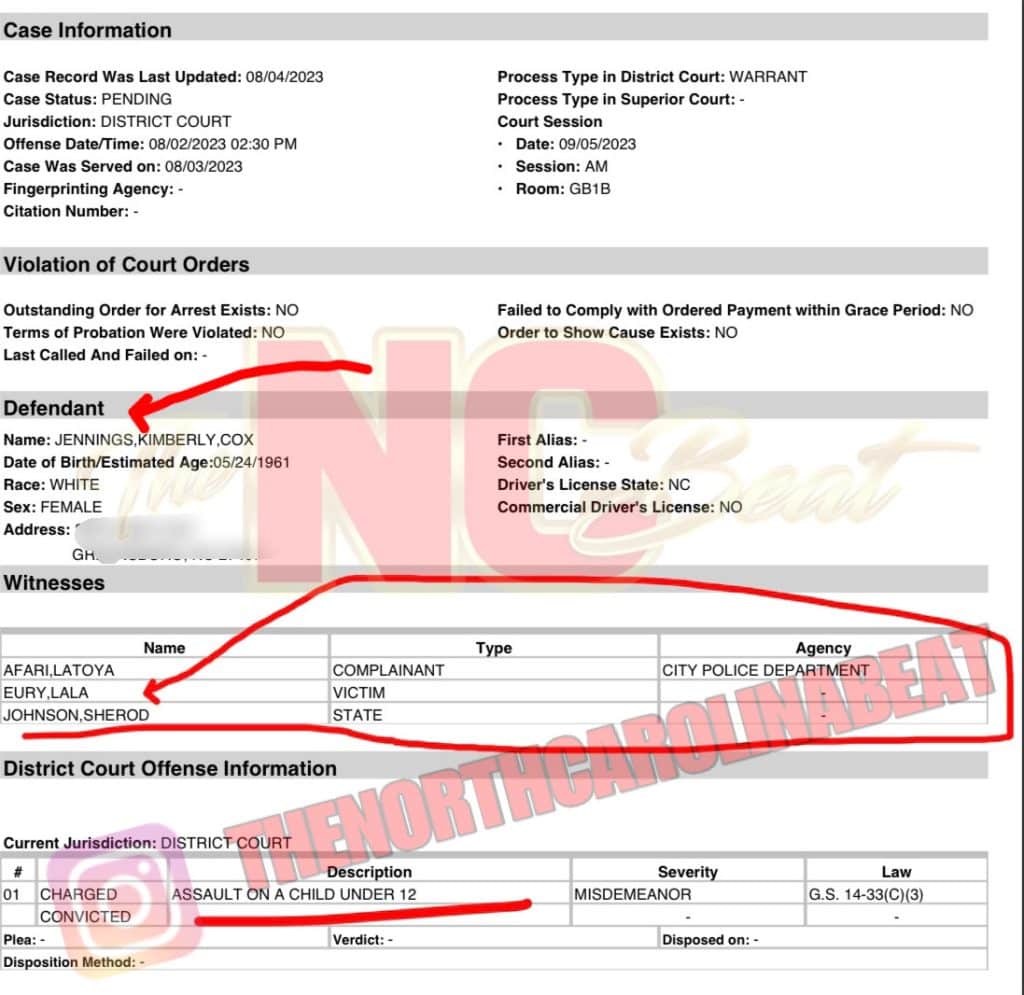 A press release about the incident is expected to be issued after the Greensboro Police Chief approves it.
WATCH VIDEO:
Jennings' next court appearance is scheduled for September 5, 2023, and she faces up to 150 days in jail if convicted.
There have been numerous photos of Jennings circulating that we cannot confirm are of her, but once we have one, we will publish it.
If you have a story you think the public should know about, send it to newstip@thencbeat.com.
Follow The NC Beat on Social Media!
Instagram:@TheNorthCarolinaBeat
Facebook: @TheNorthCarolinaBeat
Twitter: @TheNCBeat
Follow me, Gerald, on Instagram @iiamgj and Facebook @TheOfficialGeraldJackson