A same-sex North Carolina couple tells The North Carolina Beat that they were discriminated against by a wedding venue in Rocky Mount, North Carolina.

Briana Jones said on June 27, she and her fiancé Eryn Bottoms drove to Factory 633 Wedding and Events to inquire about renting the venue for a wedding reception in April 2024. Jones said a white lady named Meredith came and spoke with them briefly before taking them on a tour around the property. While touring, Jone said Meredith asked them who was getting married, to which Jones responded, "We are."
Once I told her that we were getting married, she was like 'ohhhhhh,okayyyy, congratulations', Kind of being funny, Jones said. But at the moment we didn't think of it.
Jones said many people are shocked when they talk to same-sex couples, so it didn't stand out to them what Meredith thought the whole time after they told her they were the couple getting married.
It wasn't until we got the reactions we did on our post that made us say, that's why she reacted the way she did Jones said.
As the tour progressed, Jones said Meredith started giving them prices, telling them that she could help them and told them, if they had any other questions, to reach out to her, according to Jones. Jones also said Meredith told them she would be going on vacation, but someone would be available to assist them further. But that was a lie.
Everything seemed normal for Jones and Bottoms. They left excited about their wedding and a dope venue they could party at after they tied the knot. On Tuesday, Jones reached out to the venue to see if they could set up an appointment to book the venue.
In a text message obtained by The North Carolina Beat, Jones reaches out inquiring about scheduling an appointment. On Wednesday, the venue responded, asking them what kind of event they wanted to have. Jones replied, "Wedding Reception on April 20, 2024."
In a shocking response, the venue asked Jones if she and her fiancé were a same-sex couple.
Yes, Jones texted back.
The venue responded, "Due to our biblical convictions and what we see as the most loving thing we could do for you, we cannot be a part of your wedding." Jones and her fiancé said they were shocked and angry.
We think that would be a hateful act against you both and we don't want to do anything but be faithful to Jesus and encourage you to look into why we feel this way, the venue text said.
The venue told Jones and her fiancé that they would love for them to take the time "to explore why Jesus is so worth loving and repenting for."
READ THE TEXT MESSAGES BELOW: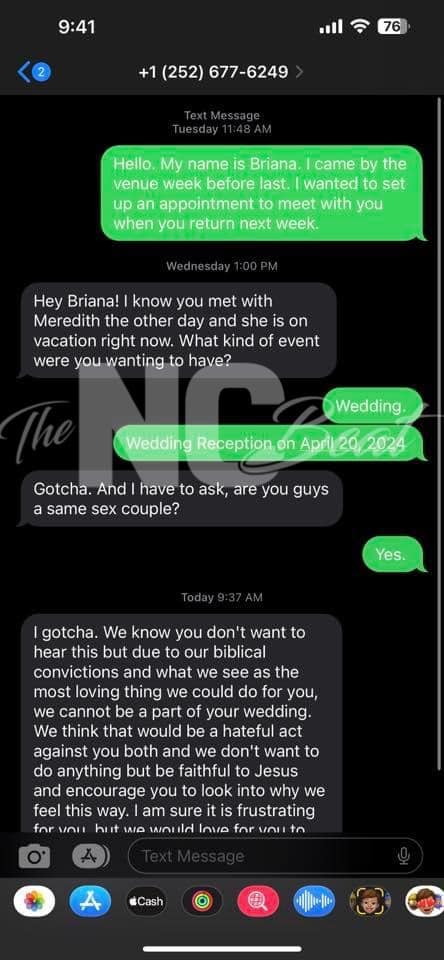 Jones and her fiancé said they believe a conversation about them behind closed doors was had. They said they felt that way because the venue asked if they were a same-sex couple.
We were loss for words on the text message, Jone said. We have not said anything else to them and the business owner has no remorse for anything.
According to Factory 633 website, it is owned by the Christian couple Jaclyn and Turner Votipka. In the couple's about page, the Votipka say they "love marriage and everything it stands for." Another interesting part is the couple says they are biased.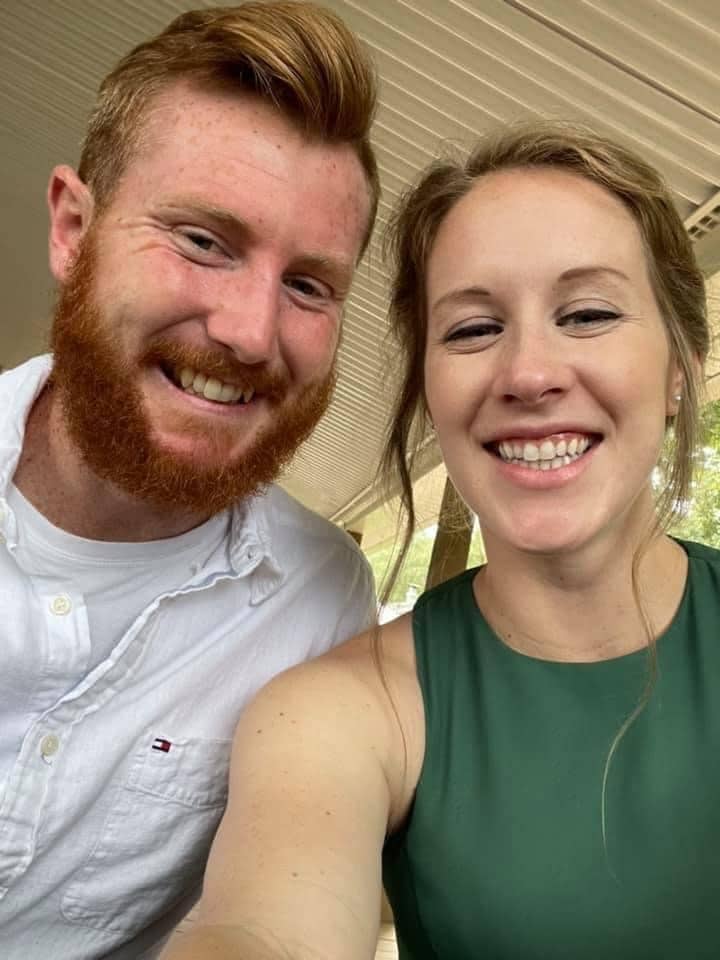 We are the Votipkas and we love marriage and everything it stands for. As you can see, we have 3 beautiful children, and obviously we are bias!, the about page of Factory 633 reads.
The North Carolina Beat contacted Factory 633 for comment but received no response at the time of this story. 
 If you have a story you think the public should know about, send it to newstip@thencbeat.com.
Follow me, Gerald, on Instagram @iiamgj and Facebook @TheOfficialGeraldJackson