Word On The Curb…Rapper Asian Doll was performing "Who Want Smoke With Me" at a Christan College in Salisbury, North Carolina, Saturday night when shots ranged out, hitting two people and leaving others hurt as they got stampeded and We The People Wanna Know…."WHAT THE HELL ASIAN DOLL DOING PERFORMING AT A CHRISTIAN COLLEGE?" Chileeeeeee.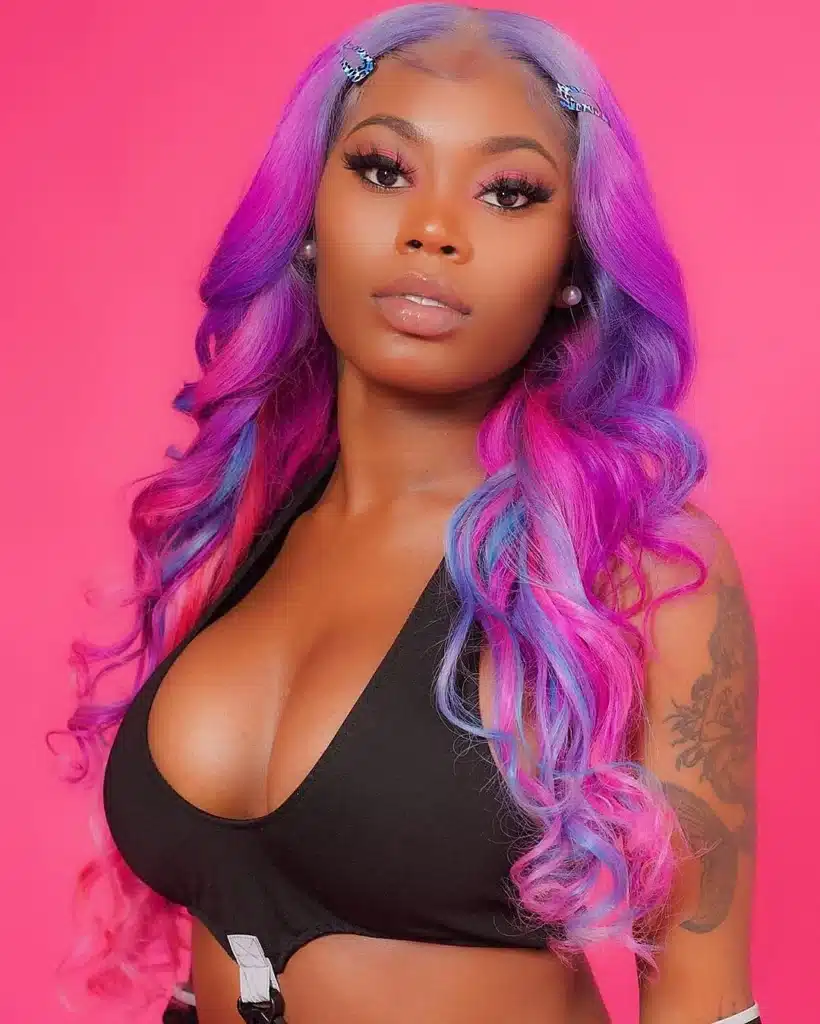 The shooting happened Saturday night at Livingstone College, a Historically Black Christian College, during a homecoming concert.
According to Salisbury Police Department, someone who is not a student at the school fired "one or more shots" during a fight that broke out during the concert.
"The investigation up to this point indicates that there was no exchange of gunfire by those involved in the altercation contrary to earlier rumors," the police update said.
An unidentified woman was grazed by a bullet and is said to be okay, while a male victim is currently in the hospital in stable condition.
Two students who attend Livingstone College were stampeded on while trying to flee the area of the fight.
Livingstone College President Dr. Anthony J. Davis said he was saddened by the "senseless act of gun violence." Still, many wonder why a rap artist like Asian Doll performed at a Christian college. President Davis remains silent on those questions.
"I'm saddened that after a week of homecoming activities without incident, our students, alumni, their families and friends had to witness this senseless act of gun violence," Livingstone College President Dr. Anthony J. Davis said. "My prayer is that the community will respond to Livingstone College in the same manner it responded when gunfire erupted at a holiday basketball tournament in December."
Police said the call came in around 11:00 p.m. about an on-campus active shooter. When police arrived, they found two people who had been shot and multiple others who had suffered injuries while attempting to flee the shooting.
HERE'S A VIDEO SENT TO US THAT SHOWS A LITTLE BIT OF THE SHOOTING:
If you have a story, send it to [email protected]
Follow me, Gerald, on Instagram @Itsgjtheceo and Facebook @TheOfficialGeraldJackson