The woman who was seen on video abusing a pregnant dog may not be clear just yet after Onslow County District Attorney Earnie Lee rebuked the assistant district attorney, who decided that there was no abuse.
On Wednesday, January 20, 2021, Heather Smith, the owner of Koniglich German Shepherds located on Linda Dr. in Jacksonville, North Carolina, was captured on video abusing a pregnant German Shephard dog named Raven.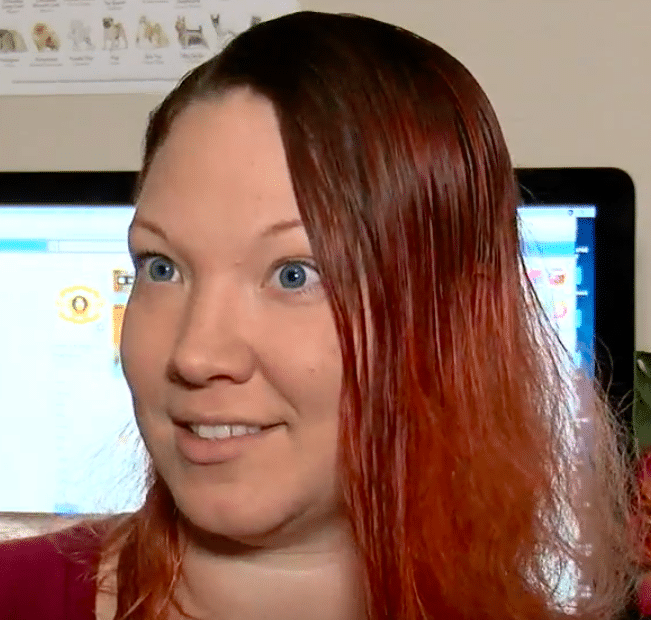 You can see Smith violently grab the dog's fur after the dog refused to listen to her commands in the video. Smith also could be seen taking the dog water as a punishment, saying, "congratulations, you lost your fucking water," as well as slapping the dog in the head and pulling her legs.
On Monday, uploading an Animal Control report to support her non-abuse claims, Smith said that the Onslow County Animal Control cleared her name and found no abuse in the video that has circulated over social media since the incident.
Lee told local reporters that he believed the Assistant DA who reviewed the case did not "sufficiently review or consider all the evidence."
Last Friday, the Onslow County Animal Control met with an assistant district attorney regarding allegations about Smith abusing the pregnant dog, in which Lee said he was not present at that meeting.
According to local reports, the assistant district attorney reviewed the video and determined there was not enough evidence to proceed further, citing that the actions of Smith were related to necessary medical treatment and not abuse.
Anyone can look at that damn video and see that it was abuse!
Lee said he was aware of the allegations after receiving an email from an animal rights group named PETA. After he reviewed the information over the weekend, he told Onslow County Animal Control to continue investigating and consider animal cruelty charges.
This move by Lee rebuking the assistant district attorney and continuing the investigation is a political move rather than a justice move for the abused dog. Lee has always been a man who cared about what people thought about him, especially as a District Attorney. He wouldn't dare lose re-election as District Attorney over him not charging someone abusing a dog.
This move by Lee had to happen. He doesn't want to be fired by the people of Onslow County.
Email Earnie Lee at [email protected] and tell him to charge Heather Smith for animal cruelty.
Follow me on Twitter @GeraldJBlessed and if you have a story, please send it to [email protected].