A North Carolina dog breeder is threatening to file lawsuits against people sharing a video of her abusing a pregnant German Shephard dog.
The woman's name is Heather Smith of Jacksonville, North Carolina. She is the disgraced owner of Smiths Koniglich German Shepherds located on Linda Dr. Smith claims she has been breeding dogs for 10+ years and that she grew up breeding AKC Golden Retrievers.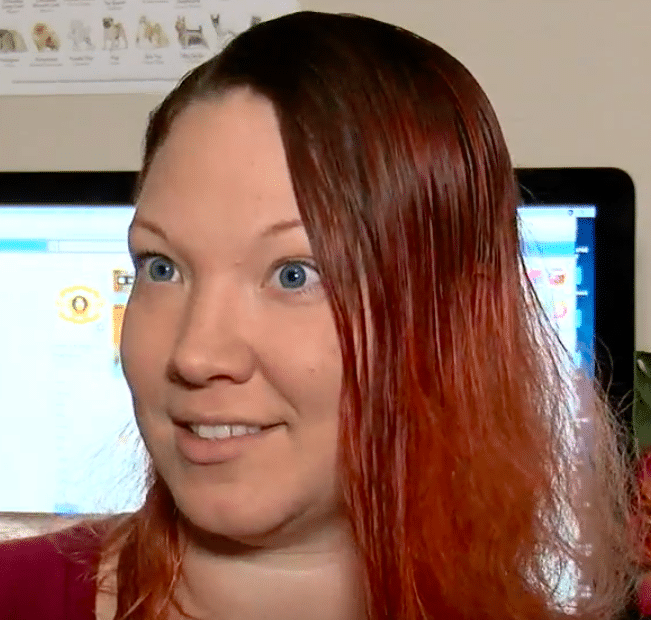 Wednesday, the self-proclaimed dog breeder was caught abusing a pregnant German Shephard named Raven.
A video posted on social media shows Smith trying to get Raven to listen to her commands, but Raven doesn't pay Smith any mind. After Smith couldn't get Raven to listen, she then grabs Raven's fur, forcing her to the ground as Raven scream because of the pain Smith is inflicting on her.
Smith then takes Raven's water from her as a punishment, saying:
Congratulations, you lost your fucking water.
After Smith takes the dog's water, she then crawls in the dog kennel to give Raven a shot. It's unclear what kind of shot Smith is administering. Maybe it had something to do with her pregnancy, or is it another way Smith punishes dogs that don't listen to her?
Smith told Raven to lay down and stop being stupid. The three-minute video is sad, disturbing, and calls for the arrest of Smith for animal cruelty. Smith can also be seen slapping Raven in the head and pulling her legs. Raven can be heard screaming as Smith abuses her.
The woman who posted the video on social media named Kali Anne Stannard said she and her husband were purchasing a pure breed German Shepherd from Smith and would be able to watch Raven give birth through a live stream.
She had set it up for everyone who was purchasing a puppy to watch the live birth, Stannard said. And she sent everyone the login information for everyone to watch periodically.
Stannard said she logged in Wednesday to see if Raven had any more puppies, and she saw Smith's mistreating her.
Raven gave birth to two puppies that were dead and was still pregnant with more, all while Smith was abusing her.
WATCH THE DISTURBING VIDEO BELOW:
Dog advocates are calling for Smith's arrest.
Again, animals such as dogs depend on us to take care of them. This is beyond disgusting! Shame on you, Heatherrrrrrrrrrrrrr.
Smith has since gotten scared, went into hiding, and deactivated her business Facebook page and website. But what do you expect? That's what they all do when they get BUSTED.