The mother of a 2-year-old boy who drowned in an above-ground pool on August 23, 2022, in Wilson County, North Carolina, wants the woman who was babysitting him criminally charged.
Brandy Parker told The North Carolina Beat that she asked a family friend named Amanda Flowers to babysit her 2-year-old son, 1-year-old, and 10-year-old daughter for four hours while she went to work.
Parker said after two hours of Flowers watching her children, Andres Edmundo Zamora, her 2-year-old son, somehow drowned. She said Flowers claimed she was in the bedroom changing Parker's 1-year-old daughter's diaper when the 2-year-old was left alone for 20 minutes. 
At some point, Parker said her 10-year-old daughter, who was in Flowers's barn with a 13-year-old and 8-year-old smoking Marijuana Flowers allegedly gave them, came out of the barn and discovered her 2-year-old in the pool. Parker said her 10-year-old daughter couldn't get her son out, so the 13-year-old ran out of the barn, jumped in the pool, and got him out. Then, she said, her 10-year-old daughter and the 8-year-old ran inside the home to tell Flowers.
Parker said a ladder had been placed against the above-ground pool.
Below Is A Photo Of How The Above-Ground Pool Looked And Is Not The Actual Pool The 2-Year-Old Drowned In: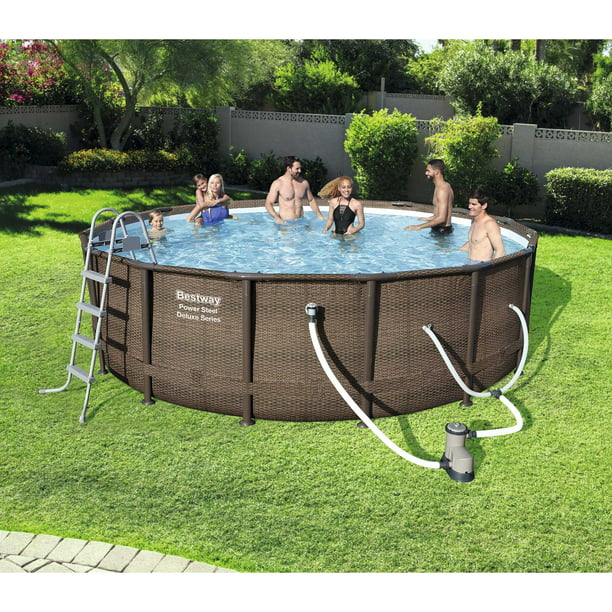 According to Parker, Flowers never came outside to check on her 2-year-old son. Instead, Flowers's boyfriend came outside and performed CPR until police and paramedics arrived.
Police say they responded to the address 7428 St. Mary's Church Road in Lucama after a call came in around 6:07 p.m.,, of a child drowning. Wilson County Sheriff's Office Chief of Staff Wanda Samuel said deputies performed CPR on the child until the Wilson County EMS paramedics arrived on the scene. 
Parker said that when she and Zamora's father, Kendrae Parker, arrived at the hospital, deputies told them they believed the drowning was an accident.
Once at the hospital, we get told she was crying and it seemed sincere so they believed it was an accident, Parker said.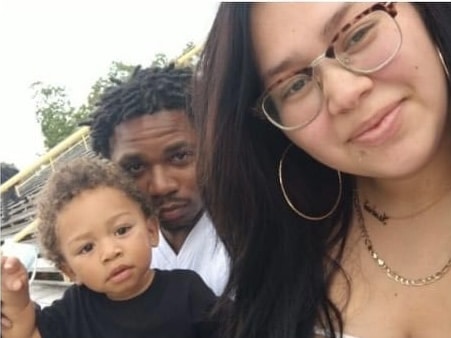 The Wilson County Sheriff's Department has not filed any criminal charges against Flowers as of Thursday, September 29, 2022.
Parker said that according to an autopsy they never received, detectives said they would not be filing charges against Flowers because the 2-year-old boy's death was not intentional. However, Parker said Flowers should be charged because she agreed to watch her children and she should have been supervising her 2-year-old son.
In 2013, a woman named Amanda Gayle Stump was charged with involuntary manslaughter after her 20-month-old child, Mercadiez Kohlinda Reed, somehow fell into her family's above-ground pool. In 2014, Stump was acquitted of involuntary manslaughter charges, but she was found guilty of misdemeanor child abuse and misdemeanor contributing to the delinquency of a juvenile.
It's unclear how a woman who has agreed to babysit a 2-year-old boy allows him to wander off for 20 minutes without regard to his whereabouts, drown in a pool, and won't be criminally charged.
If you have a story the public should know about, send it to newstip@thencbeat.com or text (919)-307-9002.
Follow me on IG @Itsgjtheceo and on Facebook @TheOfficialGeraldJackson