The Wake County District Attorney Lori Freeman is playing no games with North Carolina's Attorney General, Josh Stein.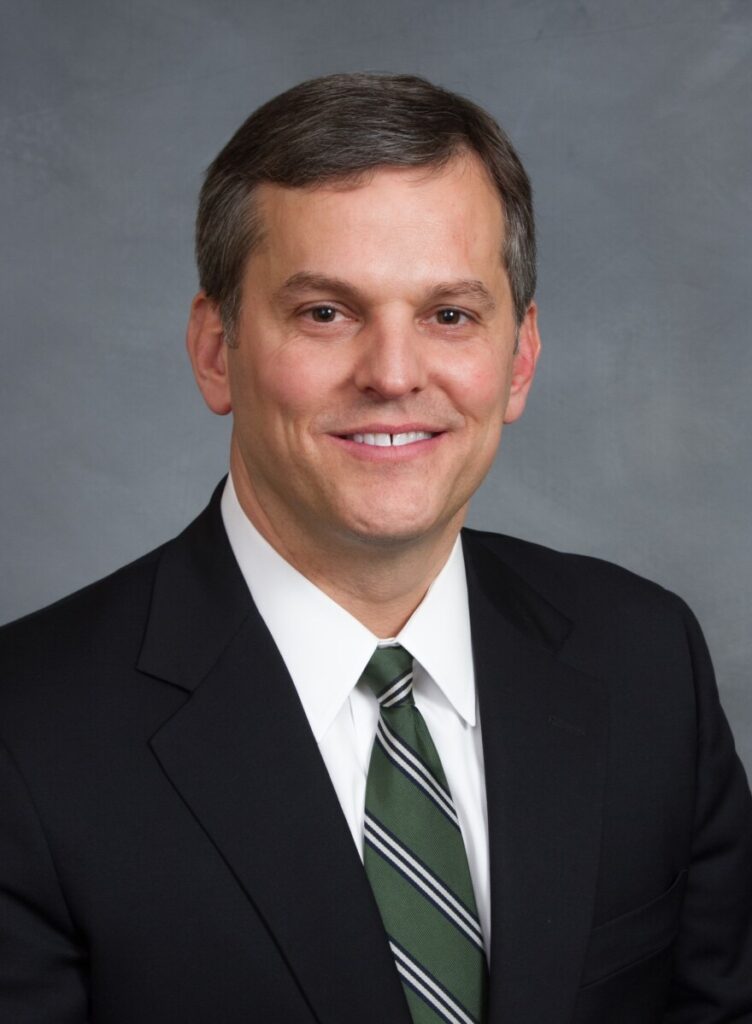 Monday, a grand jury told Freeman that she could pursue criminal charges against Stein and two other aides related to an attack in the state's 2020 election.
The grand jury did not indict Stein but told Freeman's office that they would need to be presented with an indictment against Stein to consider whether or not they would return an actual bill of indictment.
Freeman, who has recused herself from the case, did say that Stein could be indicted as soon as next month.
In a statement, Stein called Freeman out, and it seems the attorney general is upset that he is facing potential criminal charges.
District Attorney Freeman continues to pursue her nonsense investigation over a campaign ad that is true from an election that is long since passed, using a 91-year-old statute that has never been used against any other candidate, Stein's campaign wrote in a statement on Monday.
This came about after an ad was run about the state's backlog of untested DNA evidence from sexual assault cases, better known as "rape kits."
In 2020, Stein's Republican opponent, Jim O'Neill, Forsyth County District Attorney, accused Stein of doing "nothing" about the backlog of sexual assault cases. Stein responded that he had secured millions of dollars in funding to speed up testing in rape kits and other actions. But Stein wasn't finished there.
His campaign came back hard at O'Neil with an ad focused on his home county, which had a disproportionately large number of untested kits, blaming him for not addressing it. O'Neil said it's the job of law enforcement, not the local prosecutor, to test rape kits. O'Neil then asked for an investigation into Stein for violating an obscure 1930's law that makes it a crime to make false statements about politicians.
Stein wants us to believe that the law is unconstitutional and that it hasn't been thrown out yet because this is the first time it has ever been used. But, neither Freeman nor the grand jury wanted to hear any of Stein's bullshit. So, they proceeded against him on Monday.
Stein's chief of staff, Seth Dearmin, and Stein's 2020 campaign manager Eric Stern were also considered for potential criminal charges by the grand jury.
It's not clear what evidence was presented to the grand jury. However, local news outlets in Wake County obtained court records that showed that an SBI agent who had been investigating the allegations for the last year was a witness in front of the grand jury.
READ PRESENTMENT BELOW: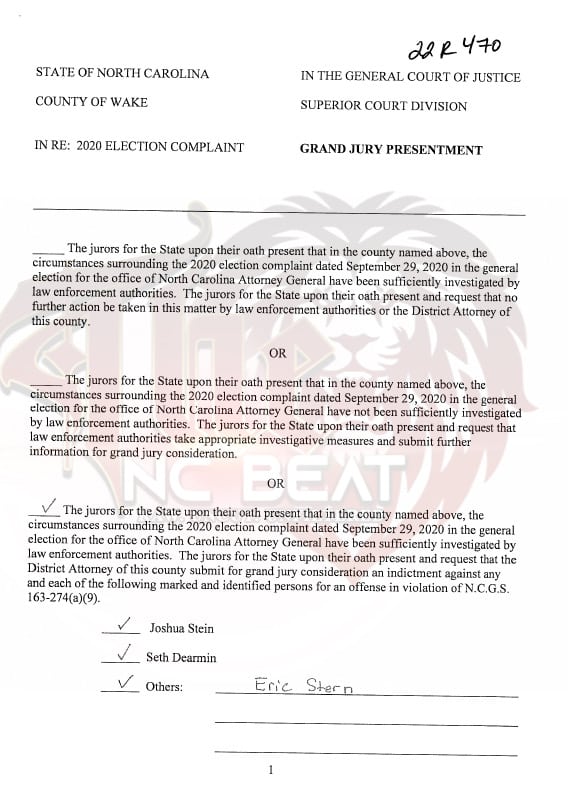 Freeman said the next grand jury date would be no sooner than Sept. 12, and she declined to say whether her office would submit the requested indictment then or possibly later.