A Mississippi man has been arrested after police say he hid his gun from cops in a Taco Bell quesadilla.
Police in Picayune said they arrested a vehicle passenger Thursday around 12:30 p.m. on East Canal Street.
During the traffic stop, the passenger, Devin Prescott Mitchell, reportedly hid a handgun inside a quesadilla.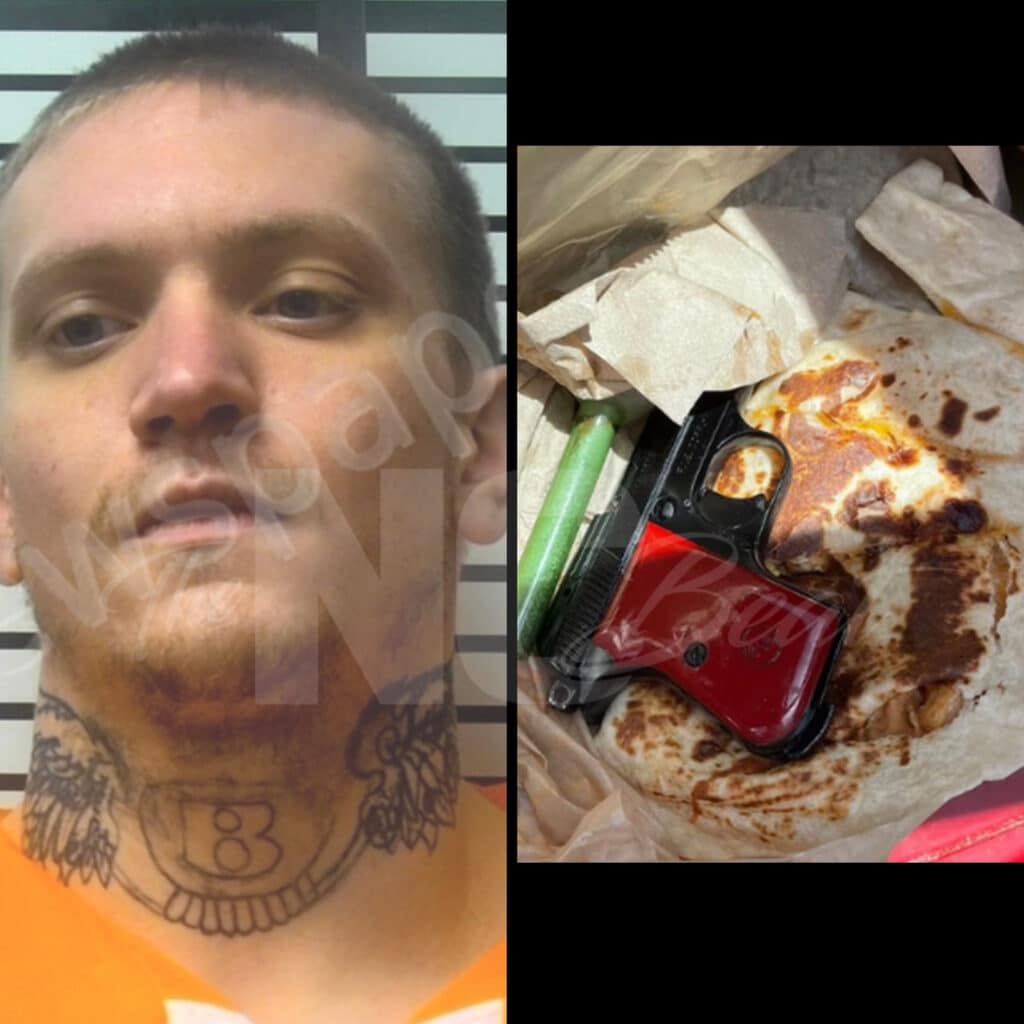 Methamphetamine, liquid heroin, and drug paraphernalia was found inside the car.
Mitchell was arrested and charged with possession of a controlled substance with intent to distribute while in possession of a firearm, possession of a controlled substance, tampering with physical evidence, possession of a weapon by a felon, and possession of paraphernalia, according to police.
The driver of the vice was cited for "disregard for a traffic device."
If you have a story, send it to [email protected]
Follow me, Gerald, on Instagram @iiamgj and Facebook @TheOfficialGeraldJackson