The Manhattan Police Department is looking for a girl who allegedly beat an Asian woman on a Manhattan subway train last week in an alleged hate crime.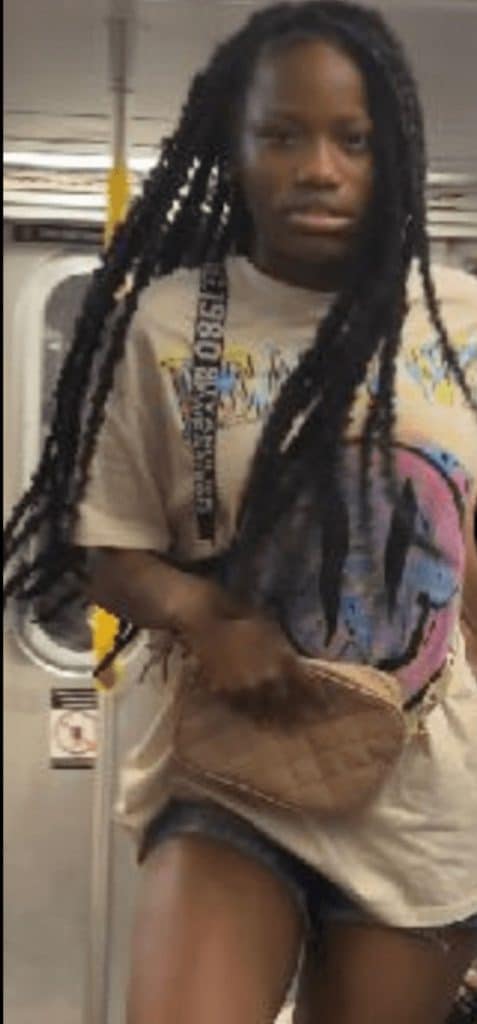 A viral video shows three women yelling at several Asian passengers on a train.
According to police, around 8 p.m. Thursday, the 51-year-old victim got into a fight with three ladies on the southbound F train near the West 4th subway. According to police, one of the women then allegedly made anti-Asian remarks, pulled the woman's hair to the floor, and repeatedly punched her in the head.
The woman's head was swollen and bruised after the attack, according to police. The video does not show the alleged attack, but it does show the three women arguing and yelling on the train. One girl even told the Asian woman that it was because of her children that she hadn't smashed her.
You lucky your two kids in here because I would have smashed you, the alleged suspect said to the victim in the video.
WATCH VIDEO:
The incident is being investigated by the NYPD Hate Crimes Task Force.
There has been no arrest.
If you have a story you think the public should know about, send it to newstip@thencbeat.com.
Follow The NC Beat on Social Media!
Instagram:@TheNorthCarolinaBeat
Facebook: @TheNorthCarolinaBeat
Twitter: @TheNCBeat
Follow me, Gerald, on Instagram @iiamgj and Facebook @TheOfficialGeraldJackson