31-year-old Kayla Nicole Hammonds was killed on Monday, November 21, 2022, in front of her two daughters at Food Lion at 6685 E Elizabethtown Rd. The man that killed her was her ex-boyfriend, 37-year-old Desmond Lee Sampson, whom some called a 'monster.'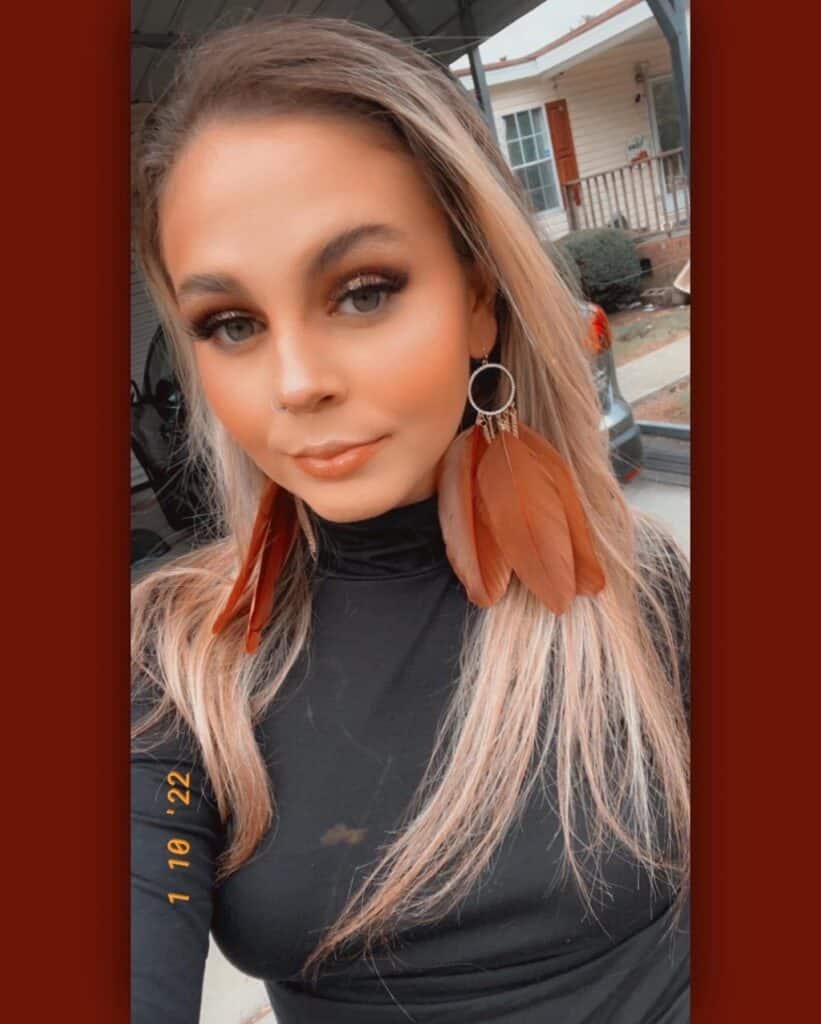 Desmond Sampson was a man who routinely beat women. Let me be clear and very clear. Any man who lays their hand on a woman is weak, and nothing about him is a man. However, Sampson did not care what people thought about him or how those he hurt felt. He only cared about himself, and if he could not be more important than anyone else, he lashed out.
In this case, he could not accept that Kayla Hammonds no longer wanted to be with him. She no longer wanted anything to do with him. She even said she would keep the law out of their problems if he would go on with his life and leave her out of it, but for Desmond, if Kayla was not with him, he was going to make sure she was not with anyone.
According to court documents, Kayla had been seeking help from the courts and authorities against Sampson.
In July 2021, Kayla filed a protection order against Desmond, accusing him of assault, damaging her property, and theft. She said in her complaint that Desmond had repeatedly threatened to kill her and flatten her tires.
While in court for a domestic violence protection order, Desmond was outside the courthouse flattening her tires.
The North Carolina Beat obtained video footage showing Desmond Sampson flattening Kayla Hammonds's tires outside the Robeson County Courthouse.
WATCH THE VIDEO BELOW:
In August 2021, Kayla filed another restraining order seeking protection against Desmond, and the court denied her request.
In October 2022, Kayla accused Desmond of throwing a brick into her house window and flattening her tires. She also referenced in her October complaint an August 2022 date alleging that Desmond broke her finger and sexually assaulted her. She also said he posted her nudes and medical records on social media. He also left her ten written threats, including his threatening to slit her throat and kill her.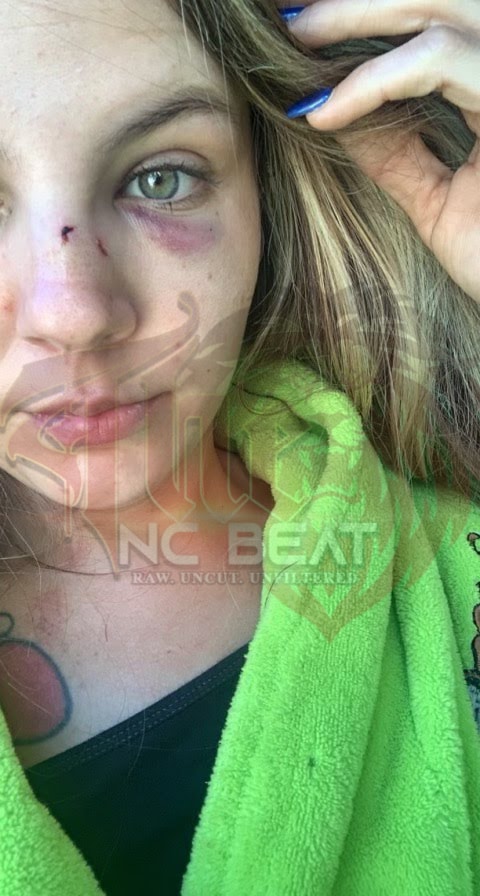 Kayla knew the courts were not doing anything to protect her from Desmond. She often took to Facebook to post about her abuse at the hands of Desmond. In one post from September 11, 2021, Kayla posted that she knew Desmond was going to kill her.
"When I die, because I know I'm going too because Robeson county Judicial system sucks ass, please please I'm begging yall DO NOT SEPERATE MY KIDS!!!!!"
READ THAT FACEBOOK POST BELOW:
Just last month, on October 22, Kayla posted on her Facebook page that if she made it out of the domestic violence, she was in with Desmond; she promised that her daughters would never have to see her hurt again.
READ THAT FACEBOOK POST BELOW: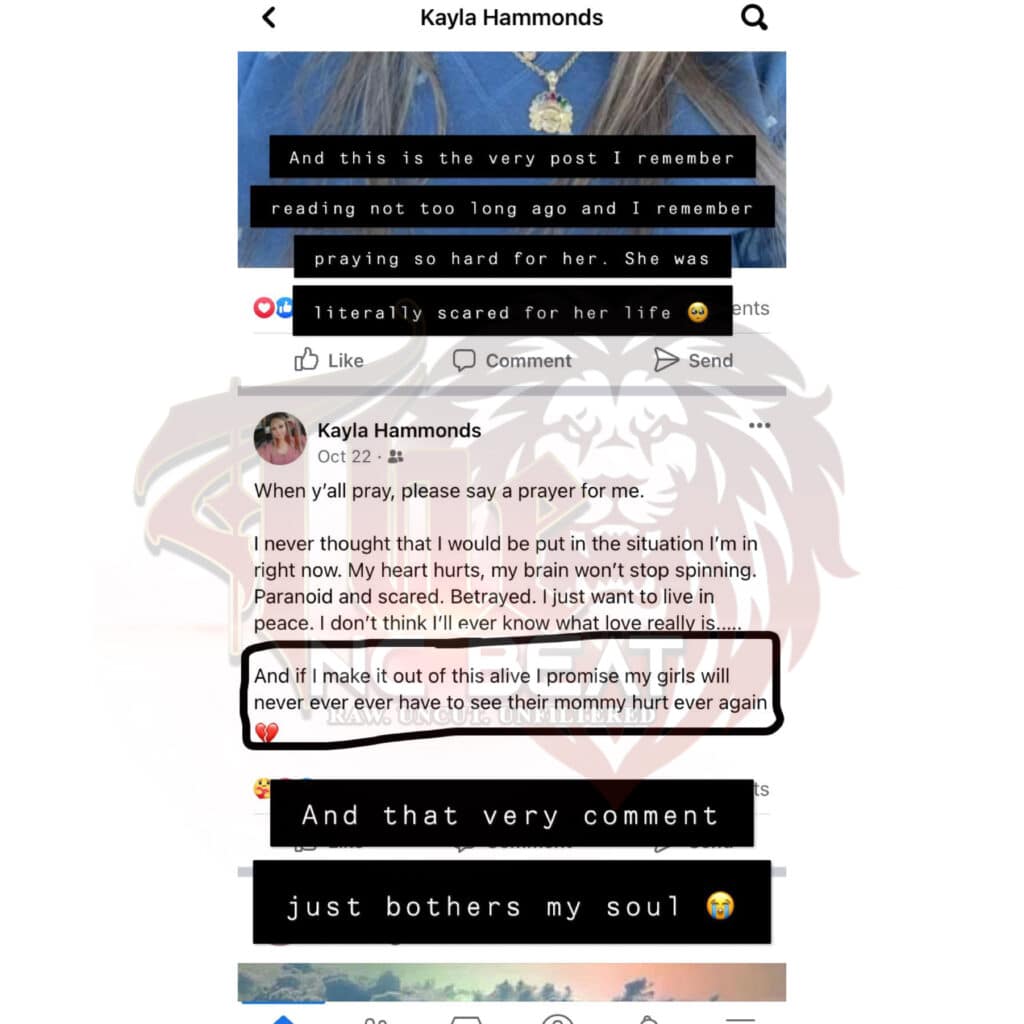 On October 26, Kayla posted another message on social media about her domestic violence situation.
READ THAT FACEBOOK POST BELOW:
Kayla Hammond's best friend, Kori Hardee, told The North Carolina Beat that she took Kayla to the courthouses to take out the restraining orders she filed against Desmond.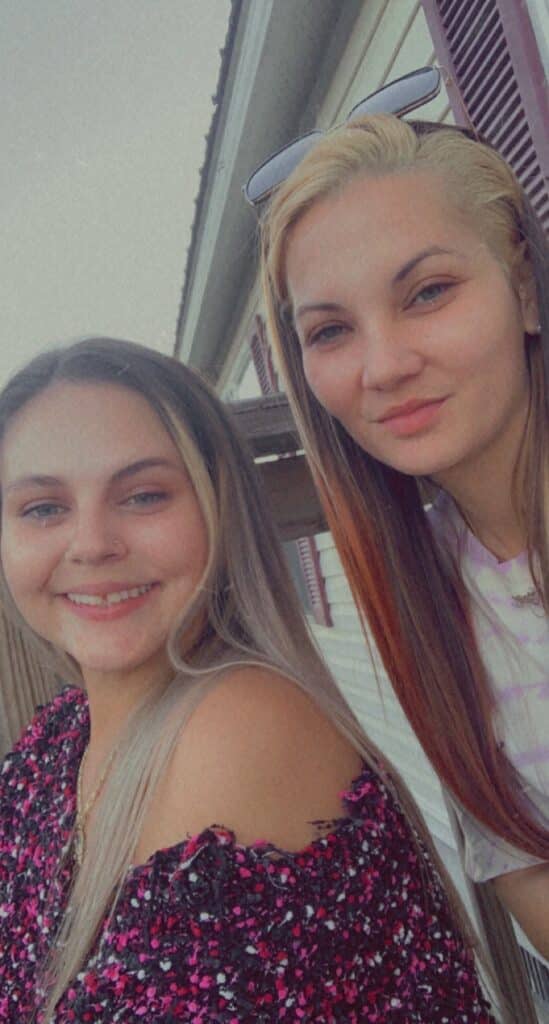 Hardee said Kayla had recently started a new job and told her supervisor about the abuse she was going through and that she did not feel safe, so they put her in a hotel room.
"Two weeks ago, she started a new job and she had told her supervisor about what was going on and they put her in a hotel room for a week to hide her," Hardee said.
Hardee said she remembered a picture of her and Kayla that Desmond used to put bullet holes in their faces and posted on his Facebook page.
LOOK AT THE PHOTO BELOW: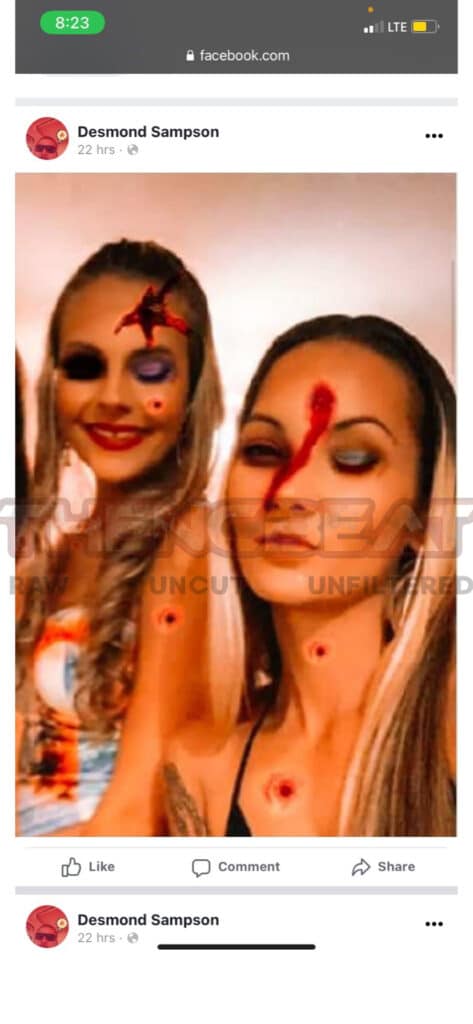 "My friend was scared for her life," Hardee said. "He would literally tell her, 'I'm going to slit your throat and if I'm not going to be with you, you won't be with nobody and we will be together in death.'"
Several people in Lumberton told The North Carolina Beat that Desmond would use his baby mama Jordan Ivey to start drama with Kayla.
The North Carolina Beat learned that one day, Desmond allegedly drove his baby mama Jordan Ivey to Kayla's home to fight her, in which Kayla 'whooped her ass' and then Desmond came onto the porch and punched Kayla in the face. Truth be told, anyone has a right to monkey stomp and fuck you up if you come to their home, where they live, period.
Later that day, Desmond called Kayla's phone. She recorded him, and you can hear Desmond asking Kayla how her face felt, referencing him punching her.
"How's your face feels bitch," Desmond can be heard in the recording.
Kayla responds, "it feels fine. It feels fucking fine."
Desmond threatens Kayla, saying, "you think you can't eat shit now, wait til I get a hold of you bitch. You ain't gonna be able to see shit. So, see the magistrate, it ain't gon stop it. I know where you stay nigga. I'm gon get you bitch."
LISTEN TO THE RECORDING BELOW:
After Desmond abused Kayla, he would send her flowers to "apologize," but he would abuse her all over again.
LOOK AT THE FLOWERS HE SENT HER TO APOLOGIZE:
Desmond even tried as hard as to put a belt around his neck, faking like he was going to kill himself by recording it and sending it to Kayla in an attempt for her to take him back, but she did not fall for it.
WATCH THE VIDEO OF DESMOND WITH A BELT AROUND HIS NECK:
Monday was a day Kayla's family and friends were not expecting. The day, the man Kayla begged the Robeson County Courts to save her from killing her.
Hardee said Kayla had told her daughters that she would pick them up early from daycare, so she did. After picking them up, she went to Food Lion on E Elizabethtown Rd to grocery shop. When she came out of the store, she and her kids were on the driver's side of her vehicle when Desmond approached the passenger side. Hardee said witnesses said you could tell that Desmond and Kayla were arguing, and then, that is when things escalated.
"He walked around the vehicle to where she was standing on the driver's side and stabbed her in the back," Hardee said. "She fell to the ground, he flipped her over and started stabbing her in the neck and the chest, and the babies were standing right there."
Hardee said a lady was parked behind Kayla's car and saw everything that had happened, and she believes she was the one who called 911.
Rumor is Desmond allegedly ran to his baby mama, Jordan Ivey's home, after killing Kayla.
Desmond is facing First-Degree Murder charges and is in jail without bond.
If you are in Domestic Violence, call the National Domestic Violence Hotline at 800-799-7233 or visit The National Domestic Violence Hotline HERE.
If you are in a Domestic Violence relationship and have sought help from local authorities, and they are failing you, contact The North Carolina Beat by clicking HERE.
If you have a story, the public should know about, send it to newstip@thencbeat.com or click HERE.
To support The North Carolina Beat and our work helping families, shedding light on injustices, and exposing corruption, donate via cash app $itsgjtheceo. 
Follow Gerald on Instagram @iiamgj, and Facebook @TheOfficialGeraldJackson.