A failed pastor turned online personality poor commentary has landed him a $20 million lawsuit.
Larry Darnell Reid, former Fayetteville, North Carolina pastor, is being sued for $20 million by Brooklyn, New York, pastor Lamor Whitehead.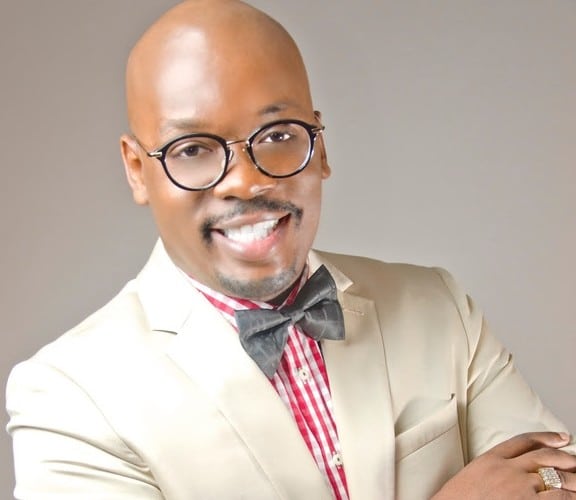 Not only has Reid landed in a new legal battle, but a former member of his church, Lavontraye Andrews, is accusing Reid of allegedly molesting him when he was 15. In a "PPP" (Pastor, Prophet, Or Pedo) series with Youtube Vlogger Tasha K, Andrews said Reid allegedly groomed him, sucked his penis, masturbated in front of him and would pay him $60 for sexual acts.
Initially, Reid denied Andrews's accusation, but in a 4-hour response video on his Patreon, Reid recalled one-on-one encounters with Andrews in his bedroom.
A complaint filed on September 02, 2022, in Kings County, New York Federal Court by Bishop Lamor Whitehead, obtained by The North Carolina Beat, says Larry Ried and his company Larry Reid Live, LLC, made false statements against Whitehead.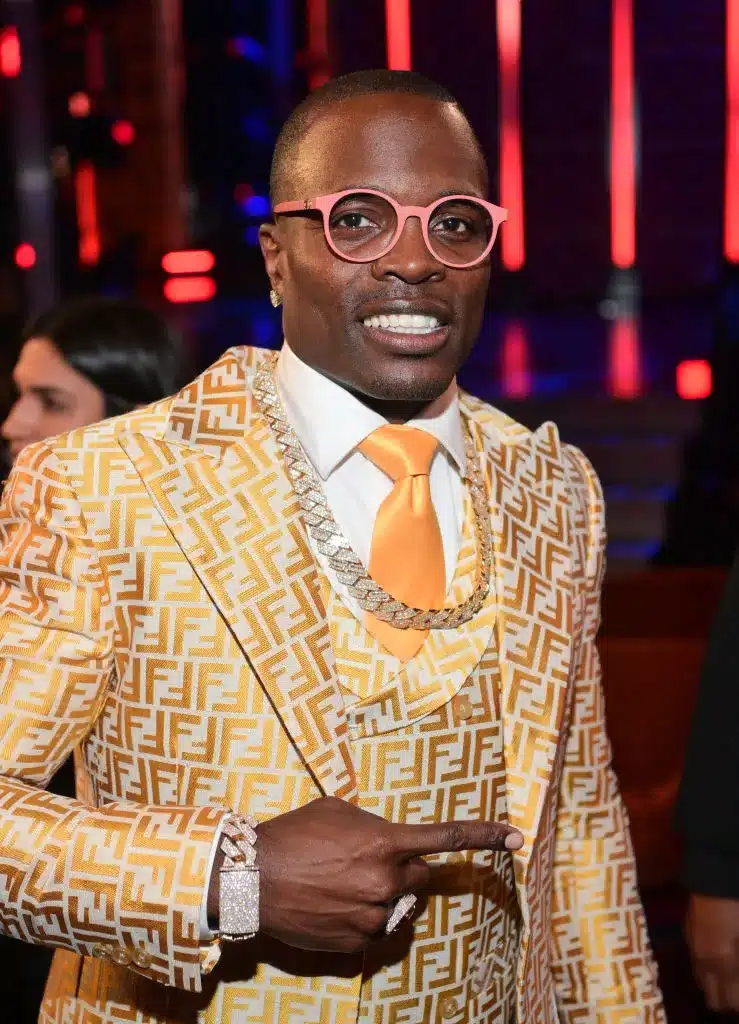 Lamor Whitehead is the Brooklyn pastor robbed during his church service in July 2022. Two men were charged in the robbery, but a third remains unknown. Whitehead was also recently arrested by the FBI for fraud and extortion charges. However, the least of Whitehead's worries is his federal charges, saying he is innocent and would be acquitted.
Whitehead claims that on July 25, 2022, Reid wrote online that Bishop Whitehead "scammed people out of money.".
Whitehead claims that on August 03, 2022, Reid said online that Bishop Whitehead "will be locked up in about 3 months."
In the complaint, Whitehead said Reid's statements spoken and written concerning Bishop Whitehead are false and that Reid's comments exposed him to public contempt, ridicule, aversion, and/or disgrace. Whitehead's complaint further states that Reid implied criminal activity and injured his reputation as a pastor. The complaint continued to say that Reid had no regard for the truth, and as a result, Whitehead lost business deals, church members, and income.
READ THE FULL COMPLAINT: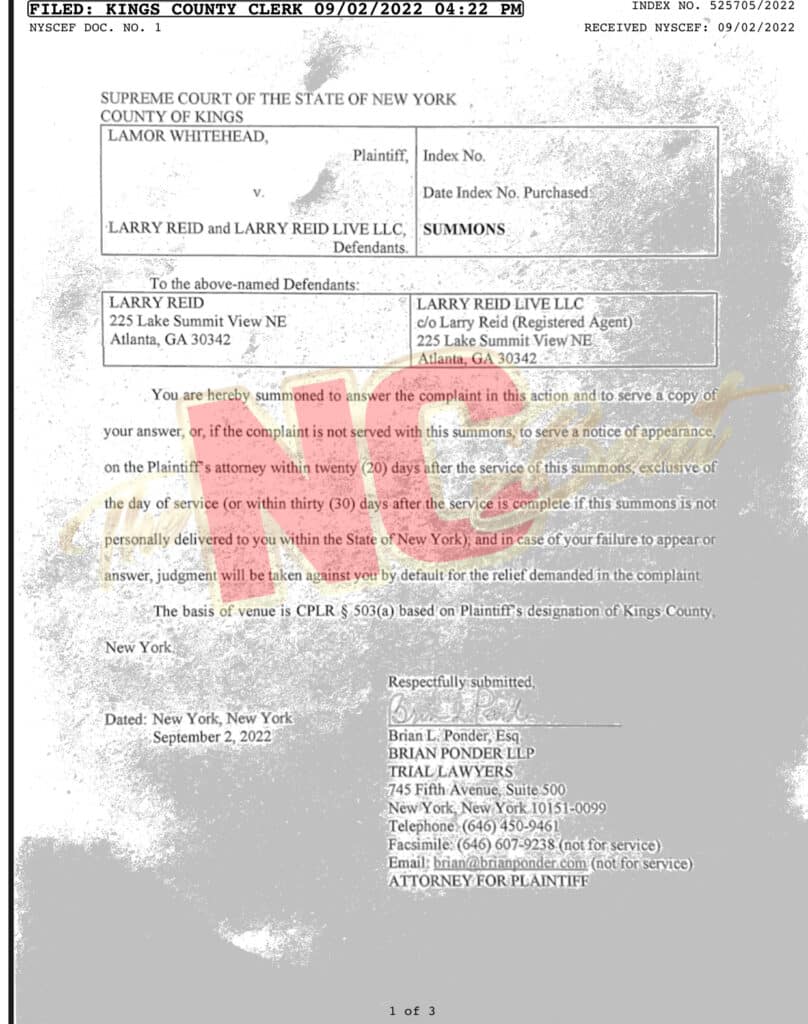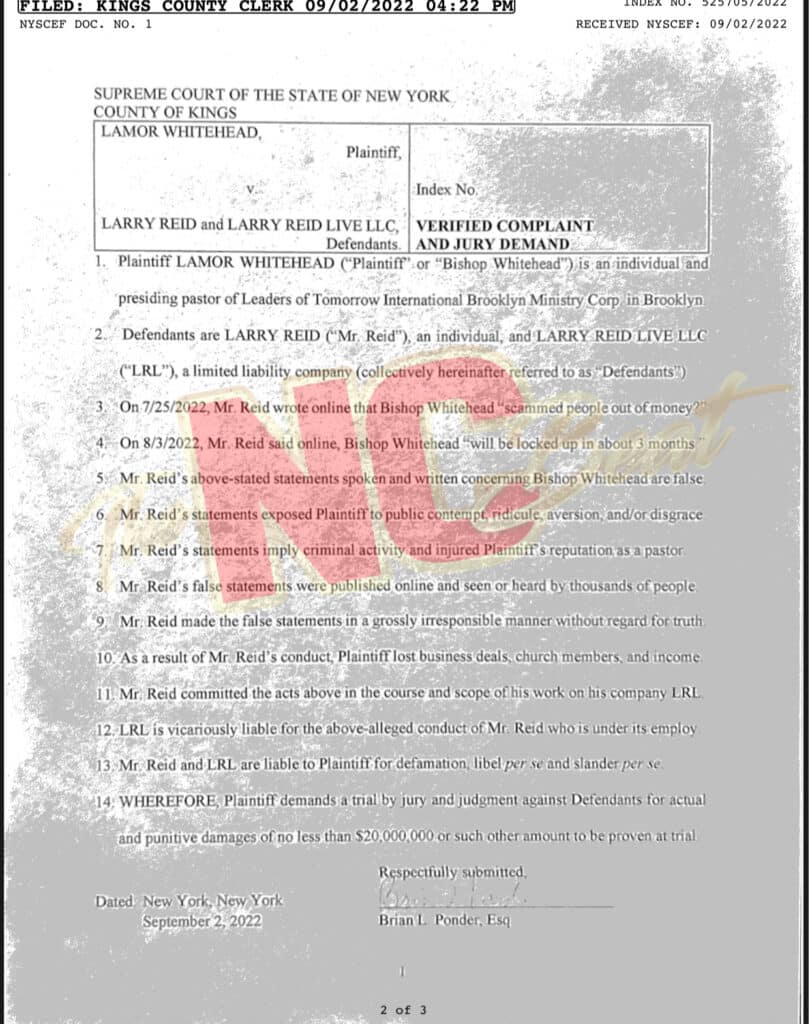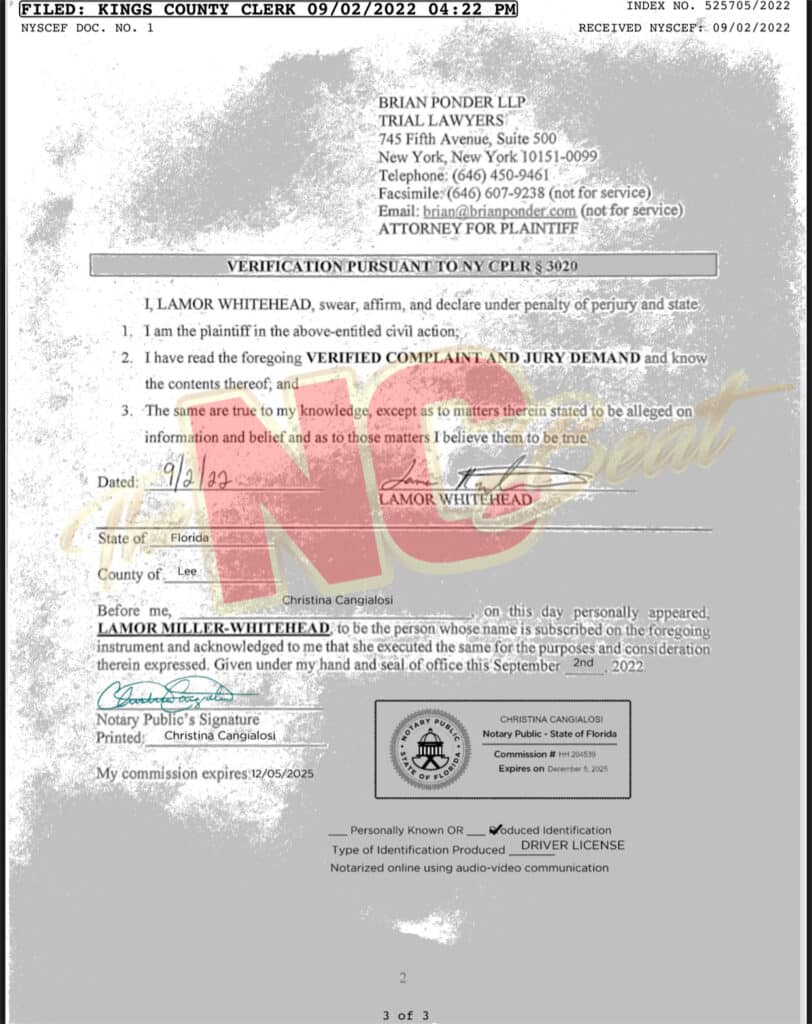 This lawsuit against Larry Reid is him taking a dose of his own medicine, which he likes to poison bloggers and vloggers with when he cannot control the narrative of a story about him. Reid often threatened to sue when approached by bloggers and vloggers regarding sexual assault allegations. In 2021, Larry Reid sued a Vlogger name Darryl Moore after four men came out to Moore that they had been allegedly sexually assaulted by Ried.
Reid was served with the $20 million lawsuit on January 17, 2023, through his attorney Amanda G Hyland, Esq.
READ ACCEPTANCE OF SERVICE BY REID'S ATTORNEY AMANDA HYLAND: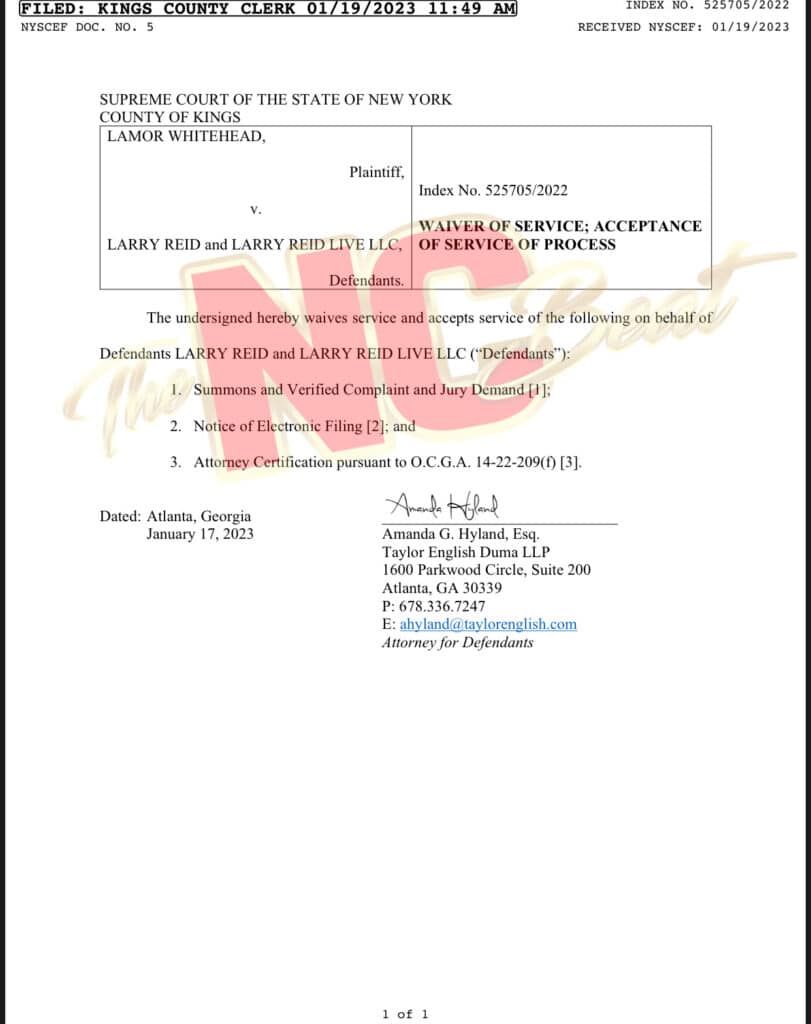 Reid has yet to respond to the lawsuit as of Monday evening.
If you have a story you think the public should know about, send it to [email protected]
Follow me, Gerald, on Instagram @iiamgj and Facebook @TheOfficialGeraldJackson
To support The North Carolina Beat, donate by clicking HERE or Cash App $itsgjtheceo