Word on The Curb, a lady who went famous for running around North Carolina with a wild BILLY goat, has found herself in an abusive situation, one of the same situations she picked at other women for being in, and now that the joke is on her, it's no longer funny.
One of the craziest parts about this story, we believe, is that this woman is online trying to use an incident she is said to have started to send a black man back to prison.
Chasity Sowell, known as Jo'Lee Shine with the saying, "Hey GIRL, Hey!" recently took to social media by posting a video of her looking unrecognizable, claiming she was in a domestic violence situation and was hit in the face with a beer bottle.
Don't you ever, ever let anybody…anybody do you like this ever, ever, Shine says in the video. Don't ever let anybody do you like this. I don't care how bad you want to be loved. When a person show you who they are, believe them.
Jo'Lee says if it wasn't for the people who were at the location of the incident, she believes she would have died.
WATCH THE VIDEO BELOW:
The above video was posted on March 17, 2023 by Jo'Lee.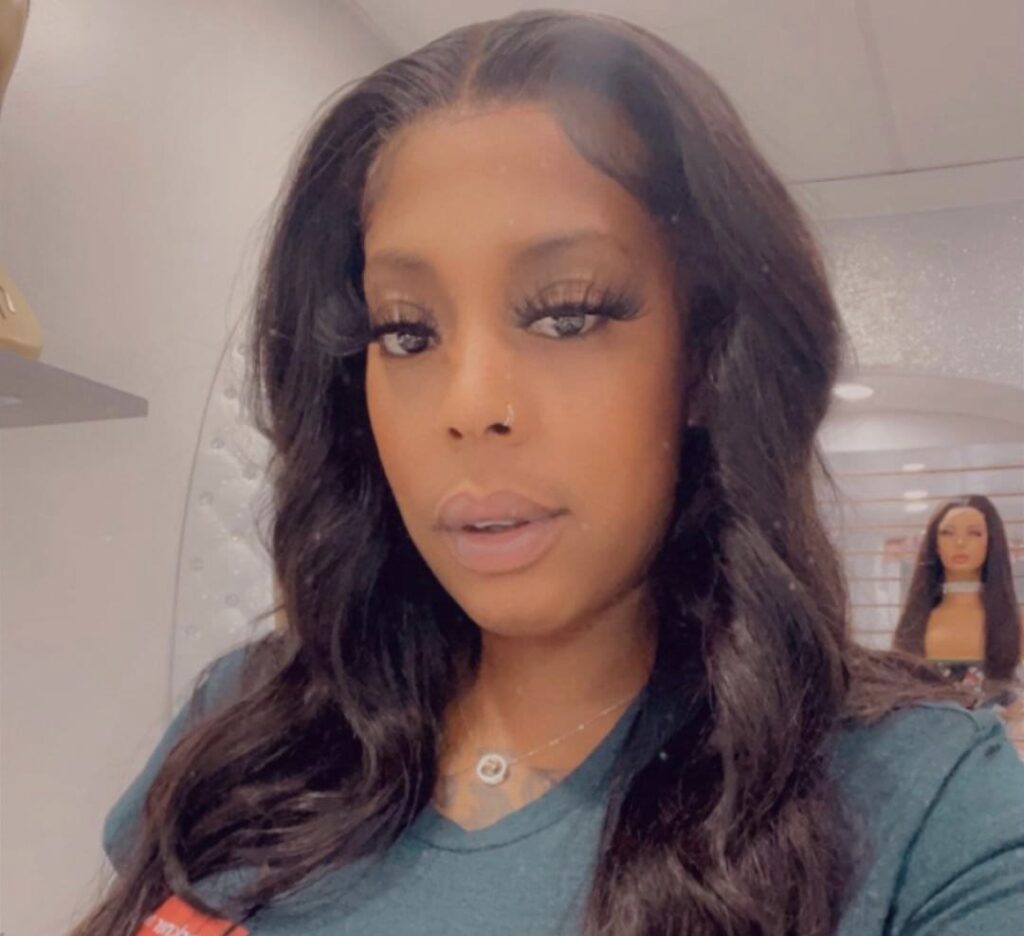 After following the story for a couple of days, The North Carolina Beat had found videos posted by Jo'Lee of her wasting no time constantly going online ridiculing other women who had been in a previous relationship with her current boyfriend for allegedly being abused and cheated on by him.
As the days went forward, Jo'Lee started asking for Cash Apps and donations instead of asking the people to help her find the man who did this to her, so he could be arrested.
Her online panhandling campaign to the people was for her to help pay for the surgery she would need for her eye, which is no longer working.
As time passed, The North Carolina Beat learned that this story was about a girl who couldn't let that DICK go. In a video posted by Jo'Lee on March 6, 2023, she is sitting in her vehicle…that probably smells like Newports and ass "addressing" her boyfriend's ex-girlfriend.
He's a good fucking man to me, Jo'Lee is saying. I don't care how he treated you baby, this motherfucker worship the motherfucking ground that I walk on. Bitch, he cheated on you, don't mean he gon cheat on me. He whooped yo ass, don't mean he gon motherfucking whoop mine.
WATCH THE VIDEO BELOW:
Why would a woman ridicule another woman who was in a domestic violence relationship, and then when it's their turn…they don't want people to ridicule them…
On the night of March 8, 2023, Jo'Lee went live and said she was driving 40 minutes from her house to her boyfriend house because he didn't pick up her phone call and she figured that he was with another woman. The video is really embarrassing and it just goes to show you what a whora would do for some meat.
WATCH THE VIDEO BELOW:
Later, on March 8, 2023, Jo'Lee arrives at her boyfriend's house and finds another woman in his bed naked. Her boyfriend jumps out of the window, leaving Jo'Lee and the woman to talk, in which the woman said she had been having sex with the dude for 5 years. Remember, Jo'Lee had already been warned by her boyfriend's ex about the type of dude he was. He was a supposed cheater too.
WATCH THE VIDEO BELOW:
The video cuts off after Jo'Lee gets inside the room, so it's unclear if she was abused that night.
However, on March 11, 2023, Jo'Lee went live again and repeated to her boyfriend's ex the same thing she said on March 6 about him abusing and cheating on them, but he wasn't doing it to her.
WATCH THE VIDEO BELOW:
On March 17, her jokes on them didn't age well because she was in a situation the same woman she picked on was in by the same man.
According to a recent interview that Jo'Lee did online, she said that she and her boyfriend were at a repass, and because she is famous, guys and girls talked to her and were conversing. Jo'Lee said her boyfriend got jealous and assaulted her with a beer bottle. When asked why her boyfriend would do something like this, she said she didn't know but did say a lot of drinking going on and cocaine was involved.
However, what Jo'Lee didn't tell us is if she was doing a lil coke that night or not because, according to sources who witnessed the incident said that Jo'Lee was drunker than a cooter brown, attacking her boyfriend's manhood, threatened to spit on him and was allegedly assaulting him before he had a natural reaction throwing a beer bottle allegedly hitting Jo'Lee in the face, which resulted in her facial injuries.
The man Jo'Lee has been refusing to identify since this incident has been identified by The North Carolina Beat as 42-year-old Robert Lee Hill Jr., who is currently on post-conviction supervision until September of this year.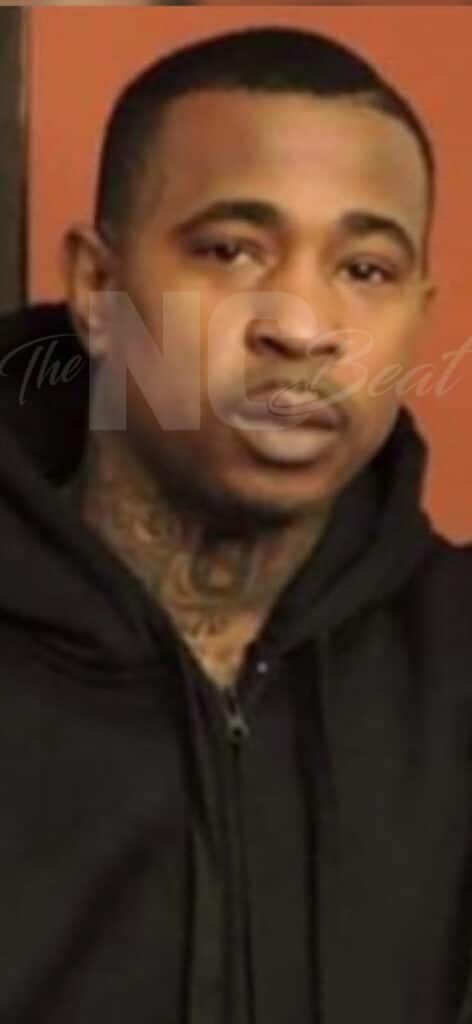 Hill was released from prison on December 31, 2022, after serving time for possession of a weapon by a felon and breaking and entering charges.
Jo'Lee has stated that she filed criminal charges against Hill for assaulting her, but according to North Carolina Courts, Hill has not been arrested for any charge related to this incident, and there are currently no outstanding warrants for his arrest.
If you have a story you think the public should know about, send it to [email protected]
Follow me, Gerald, on Instagram @iiamgj and Facebook @TheOfficialGeraldJackson