Do you have a story the public should know about? If so, send to [email protected]
Follow me on Social Media: Facebook, Twitter, and Instagram
---
A Jacksonville woman was arrested and charged with communicating threats after she allegedly threatened to shoot up a woman's home.
Diamond Monique Garrison, 33, of Blue Creek Road was arrested Monday, August 3, for the aforementioned charges after she had been running from the police since June 29, 2020.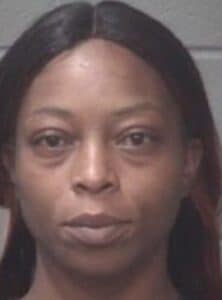 According to warrants, Diamond Monique Garrison "unlawfully and willfully did threaten to physically injure the person of TELICA THOMAS and damage the property of TELICA THOMAS. The threat was communicated to TELICA THOMAS by TELLING HER SHE WOULD COME TO HER PLACE AND SHOOT IT UP." (READ WARRANT BELOW)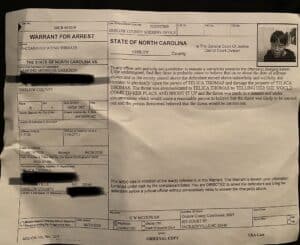 [pdf-embedder url="https://thencbeat.com/wp-content/uploads/2020/08/ONSLOW20CR053219Summmary2020-08-04124544000364.pdf" title="-08-04124544000364″]
Thomas's 15-year-old son and Garrisons' 15-year-old daughter had been in a dating relationship. When Thomas' son had broken the relationship off with Garrison's daughter, Garrison and her daughter got upset. Garrison's daughter started harassing Thoma's son.
As Garrison's daughter continued harassing her ex-boyfriend, Thomas got on the phone and told the young lady to stop texting her son's phone. At that point, Garrison got involved and threatened to shoot up the home of Thomas.
In the criminal complaint, Thomas said "they stated that had people sitting outside my house, waiting for them to give them the word to shoot."
Garrison was released on a written promise to appear.
She is currently on probation and has felony probation pending in superior court. She was convicted of common law robbery in 2019 and trafficking cocaine in 2017. 
Her next court date for the communicating threats is on August 25, 2020.