Send me your story to gjackson@thencbeat.com
Follow me on Twitter @GeraldJBlessed
---
You may not want to eat at the Dunkin Donuts located at 433A Western Blvd. in Jacksonville, NC ever again after you see what goes on behind closed doors.
The Onslow County Health Department should shut this place down and launch an investigation due to this fast-food restaurant posing a health risk to the public.
One 
Jacksonville
 woman said that she was fired because she told the owner about the baker making donuts on a trash can, which is just one of the many reasons this place should not be serving food to the public.
Kylee Anne Clemons said she was fired on Wednesday after she notified and asked the owner of the Dunkin Donuts when was it okay for the baker to make donuts on a trash can.
The location has an internal group chat set up with all managers, employees, and the owner where they can communicate about the day-to-day operations of the restaurant. Clemons said it was in that group chat when she sent a picture to the owner of their baker making donuts on top of a trash can. She said she did not post the picture to social media or send it to anyone outside of their group chat.
Clemons said she was scheduled to work today (Wednesday) at noon but when she got to work after clocking in, the manager, Jonathan Thompson told her that she was fired. 
I was scheduled to work today at noon. When I got to work, I clocked in and my manager Jonathan pulled me to the side and told me that I was terminated. He even threatened to call the police on me if I didn't leave, Clemons said.
Clemons told us that she had just moved to Jacksonville from Indiana four months ago and got this job. 
I am mad because I was terminated and I may not be able to get another job but what I did was right, she said. 
The owner of this Dunkin Donuts location, Samir Palet, terminated Clemons claiming she was "exploiting the business."
It seems as though Palet wanted to get rid of Clemons because he knew that if the pictures got out to the public, he would be in an enormous amount of trouble. However, she only wanted him to know what was going on inside the restaurant, and, as a result of her genuine concern, she was fired.
LOOK AT THE PHOTOS BELOW: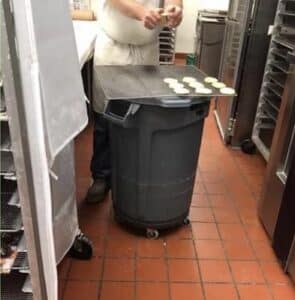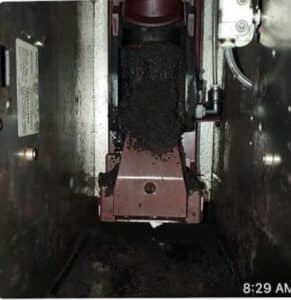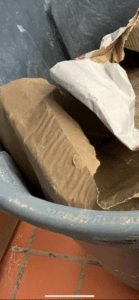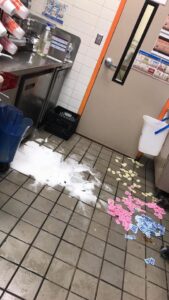 Clemons also told us that the warmer for the chocolate and vanilla icing stays dirty. (LOOK AT THE PICTURE BELOW)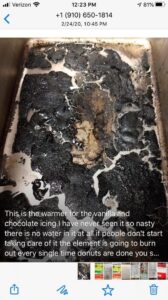 In a string of text messages between the owner, Palet, and Clemons, it clearly shows that he does not care for the health of his employees or if his customers get sick because of his disregard for an employee not feeling well. (READ THE MESSAGES BELOW)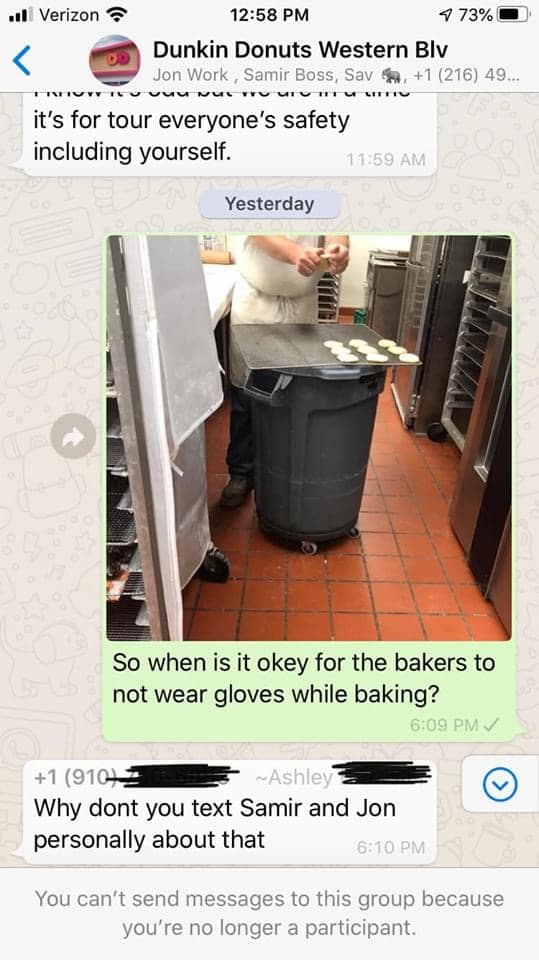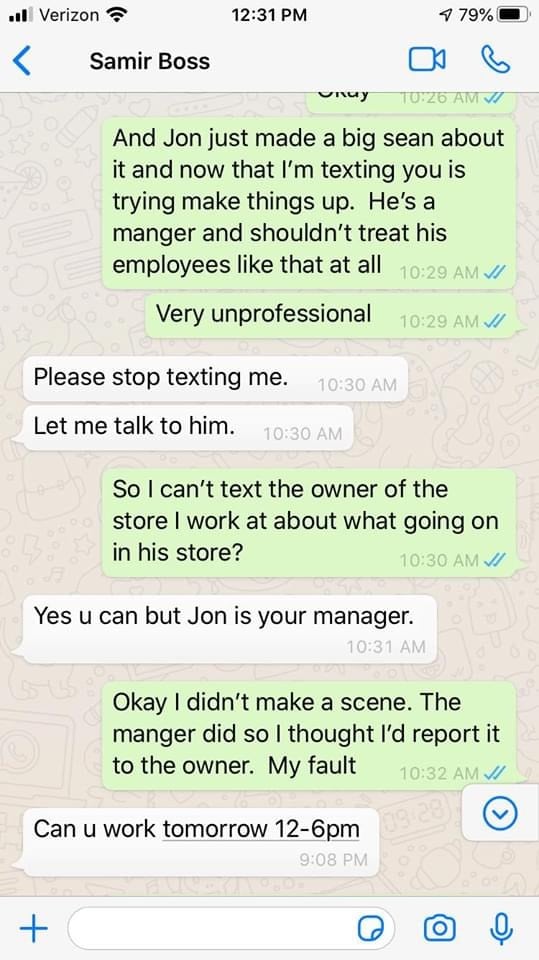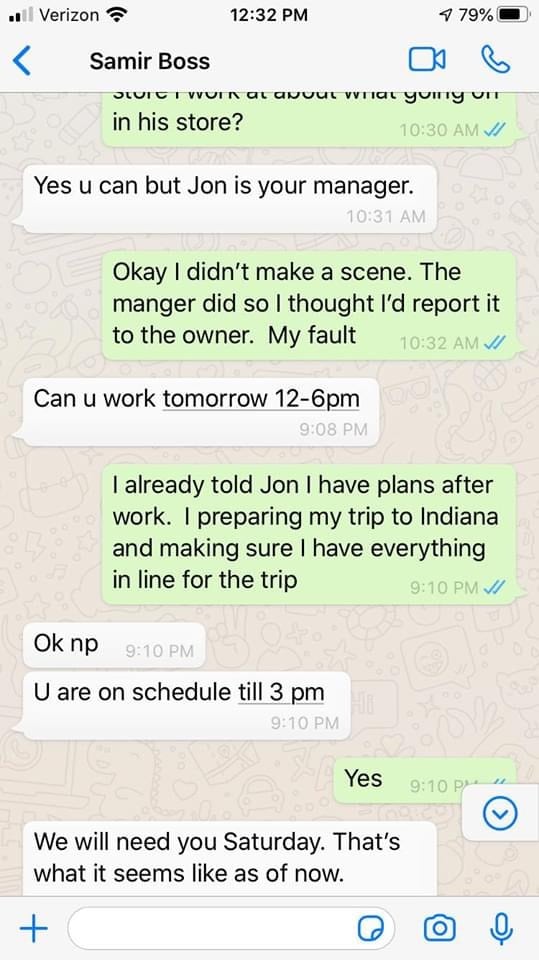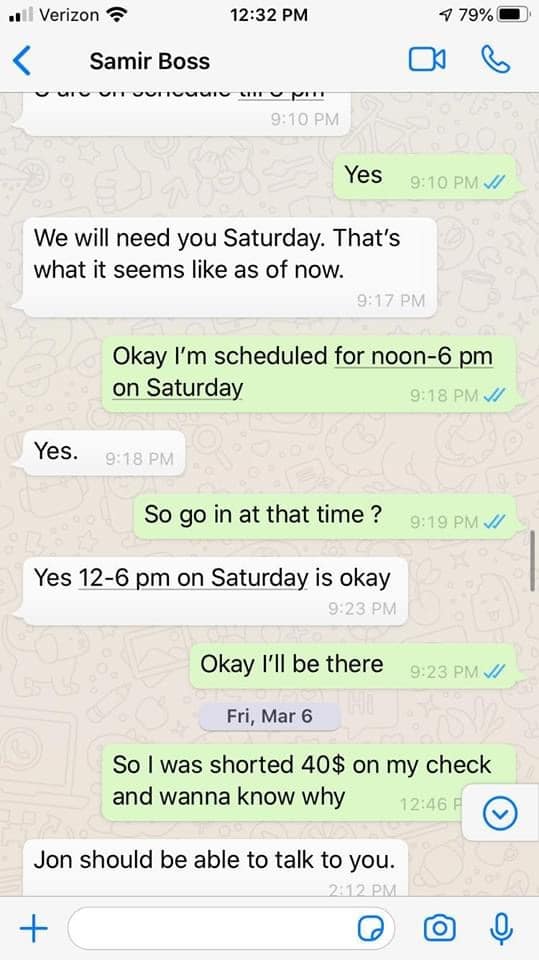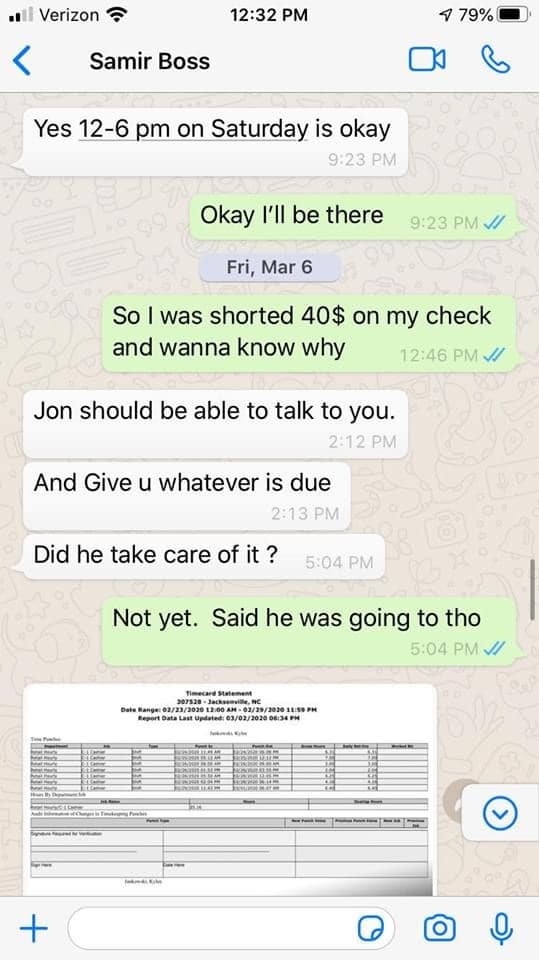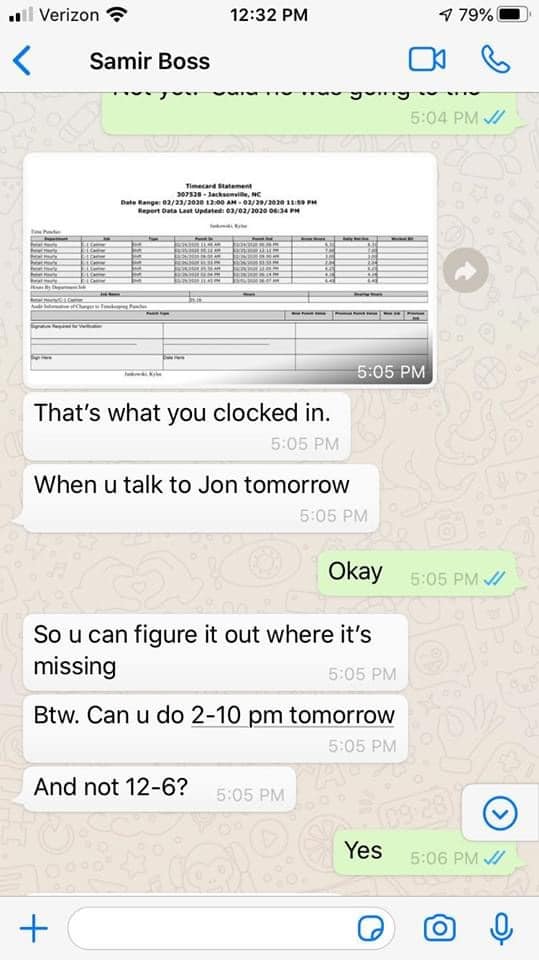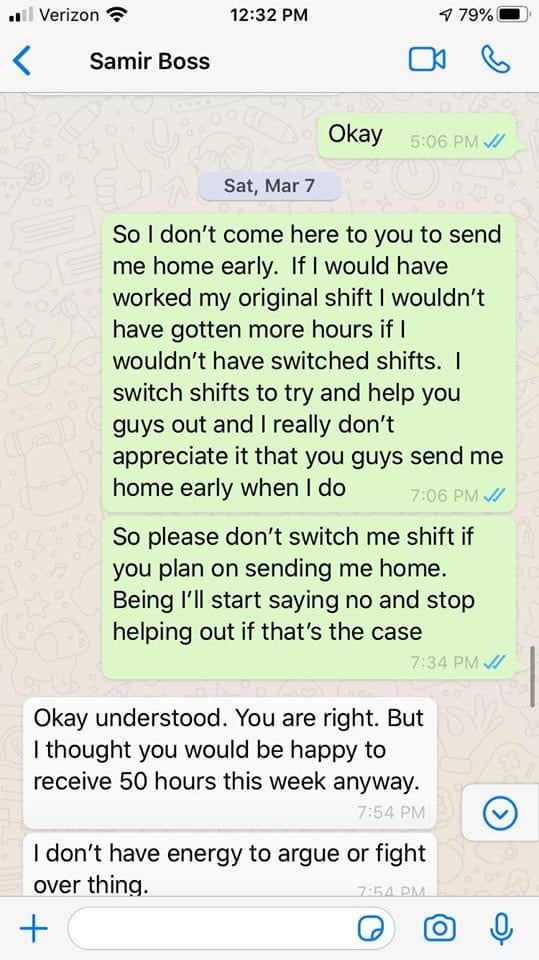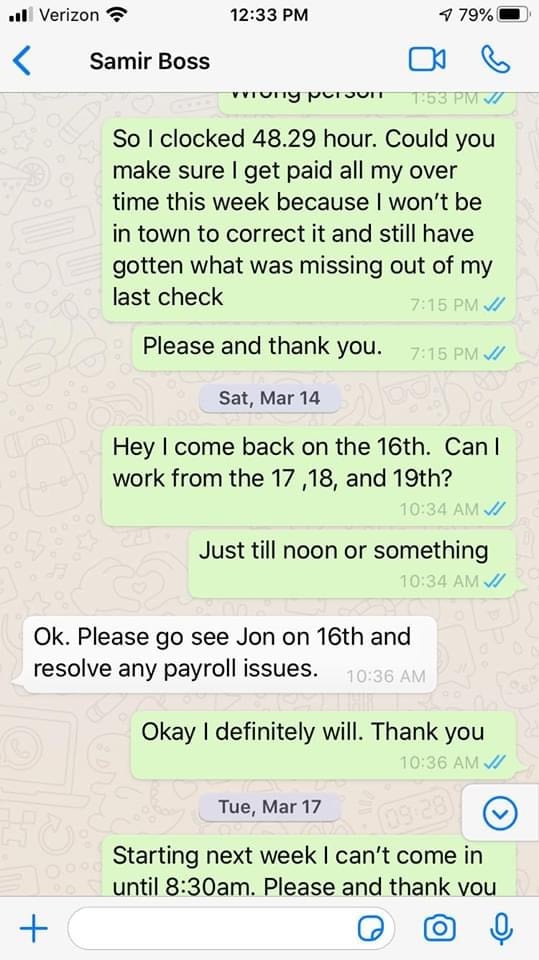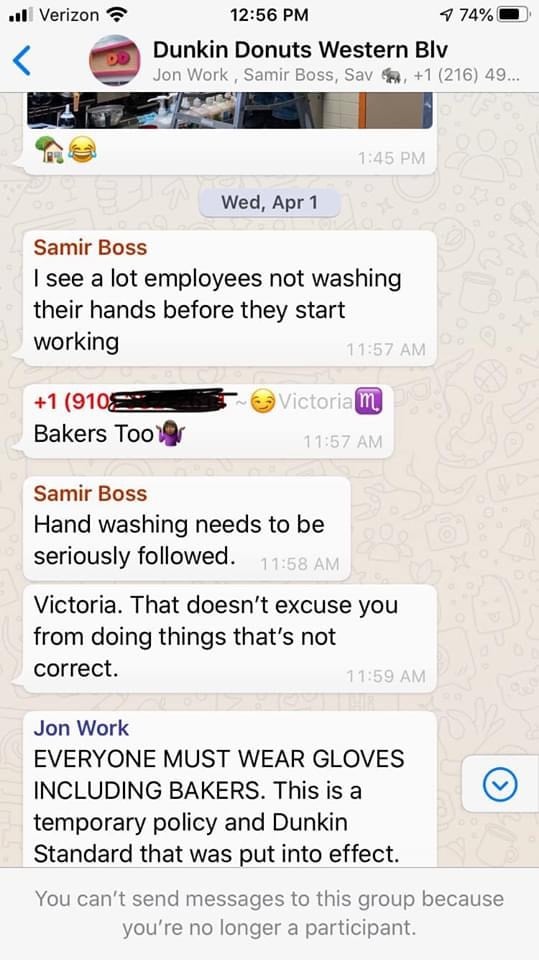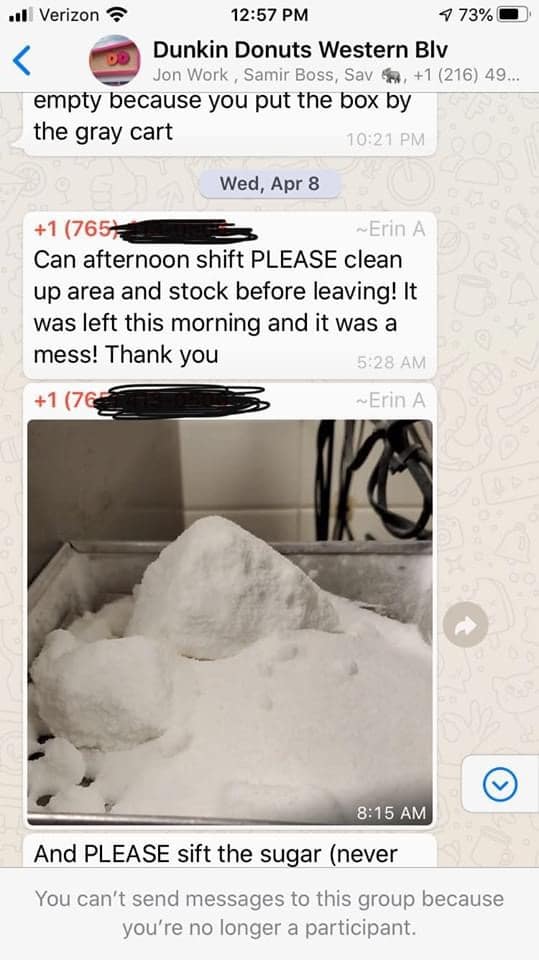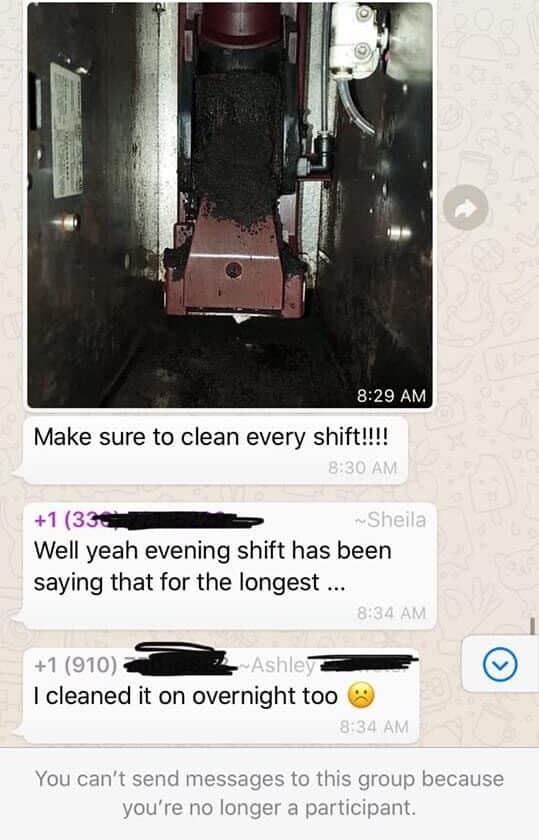 Clemons also sent us a message she received from a former employee of this same Dunkin Donuts. We blocked out the name and the photo of the former employee to protect their identity.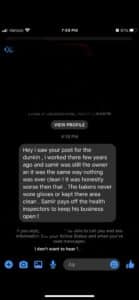 Basically, Clemons was fired for bringing this to the owner's attention internally out of legitimate health and safety concerns. In this time, day, and age, you don't see too many employees doing what Clemons did. She could have easily taken this to social media and called them out, but she didn't. She went through her chain of command within her job and was punished for it by getting fired. UNBELIEVABLE!
Is it not okay for an employee to have concerns about their health and safety as well as the customers who are consuming the products coming from the restaurant? 
This place should be shut down and if the health department doesn't do it, you as a patron can!