Word On The CURB…a Greensboro, North Carolina, bishop has been caught in the dm's of a trans woman trying to get HEAD, HEAD, and MO Head from the thang on his wife's birthday, and We The People SAY whaaaaaaaaaaaaaaaaaaaaaaaaaaaa? Chileeee…YES! 
Bishop Timothy Ratliff of the Greater Solid Rock Cathedral of Praise in Greensboro, North Carolina, has run into hiding after the trans woman took to Facebook Sunday morning and posted the messages.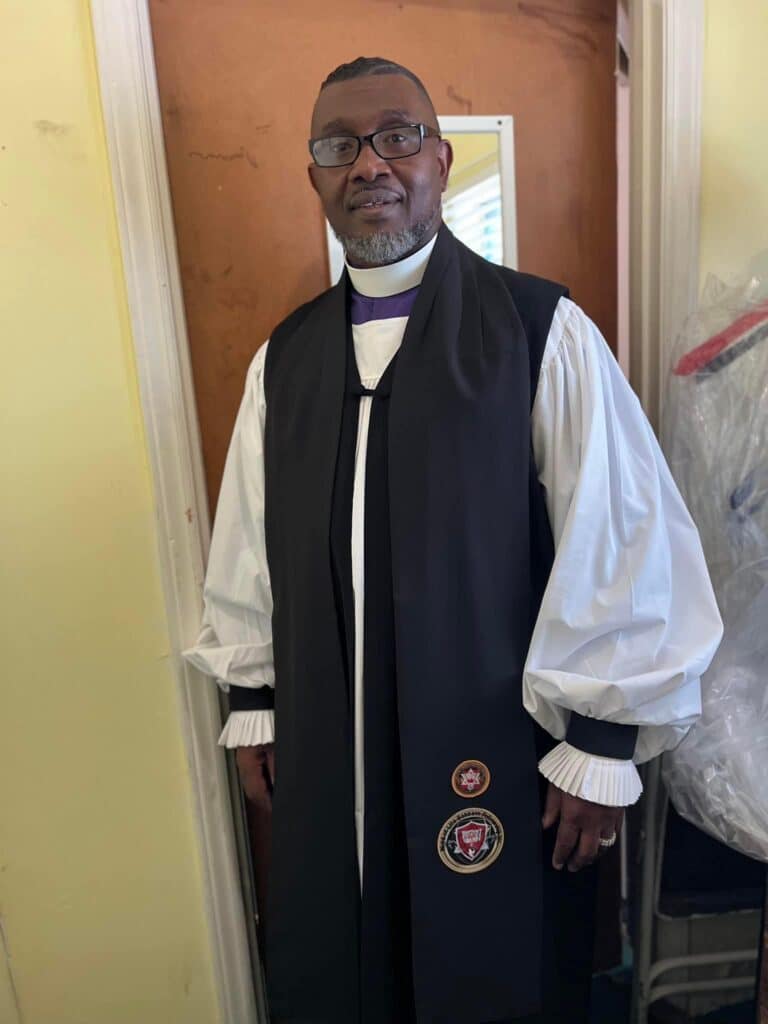 What makes it so bad is that today is Bishop Ratliff's wife, Temeka Ratliff's birthday. Two days ago, Bishop Timothy thanked God for giving him Temeka and stated in his post, "I'm so attentive to you, some things you don't even have to ask." But the lie DETECTOR test determined that was a lie.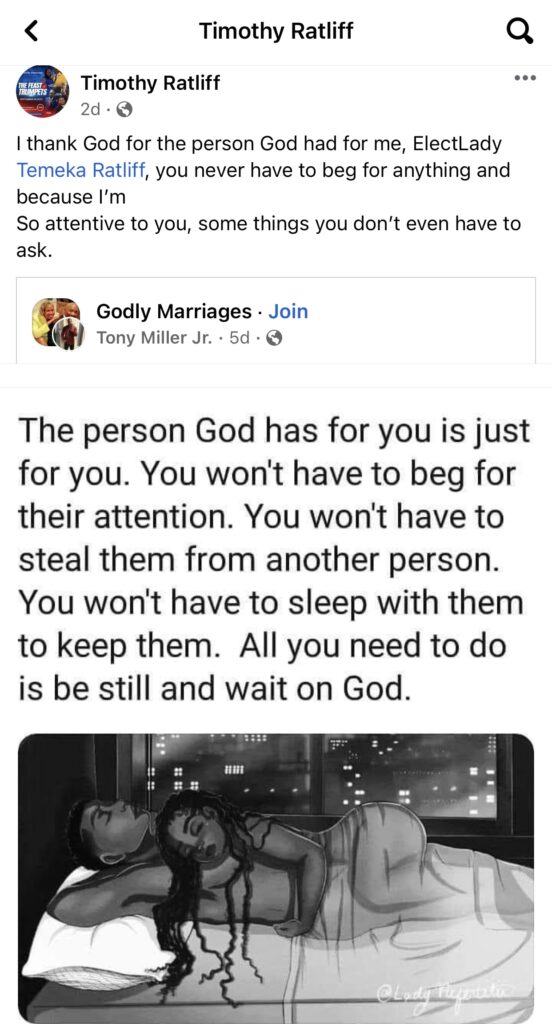 It's giving Bishop Ratliff ain't had no head in a while, so he had to run to the ugliest thing living to try and get some sloppy toppy. 
The transwoman, whose name is LaJavia Smith on Facebook, posted the messages with the caption, "this is what the devil wakes me up too!!! woe to the LORDS CHURCH!!! I'm NOT THE ONE TO PLAY WITH."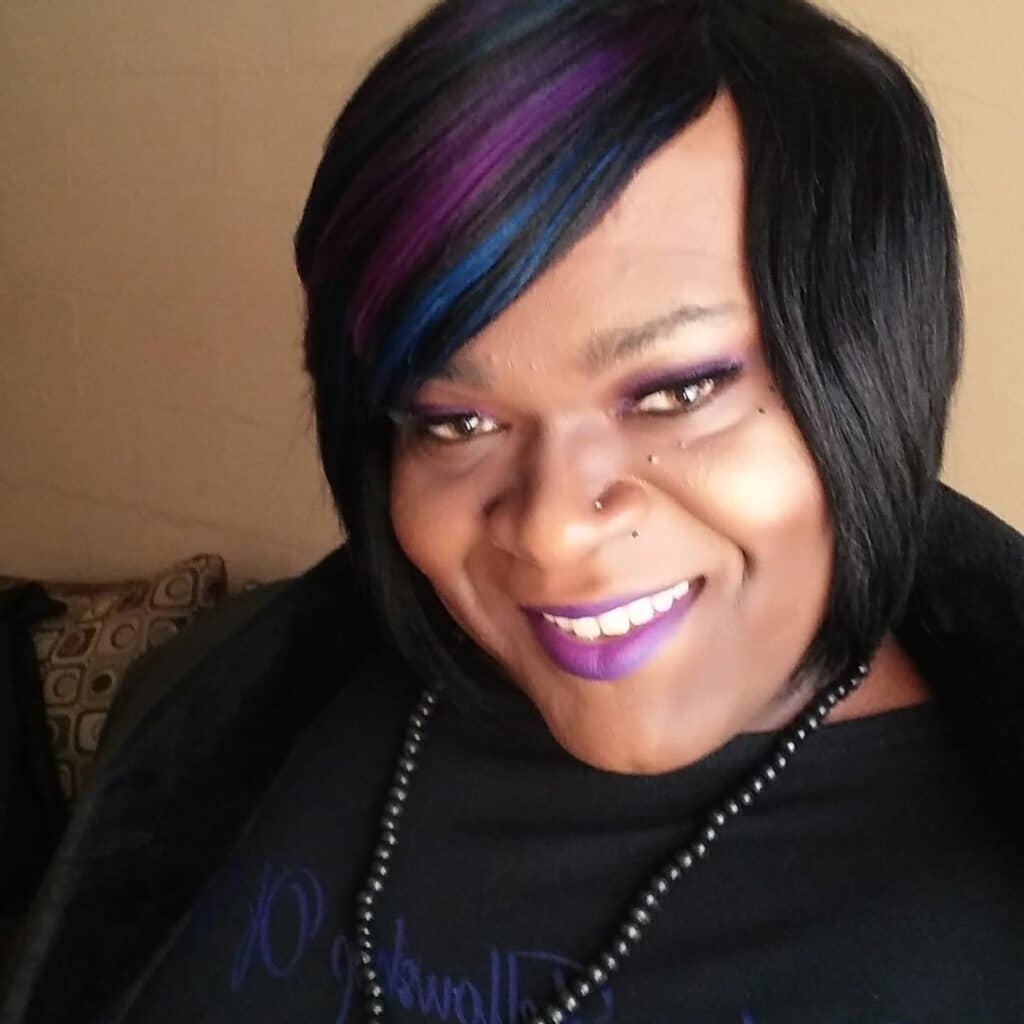 Sadly, Bishop Ratliff had to get caught up with a SEA ANIMAL rather than with someone really worth losing his wife Temeka over, but then again, rumor has it that the Temeka ain't got the sense to know black from white. OOp!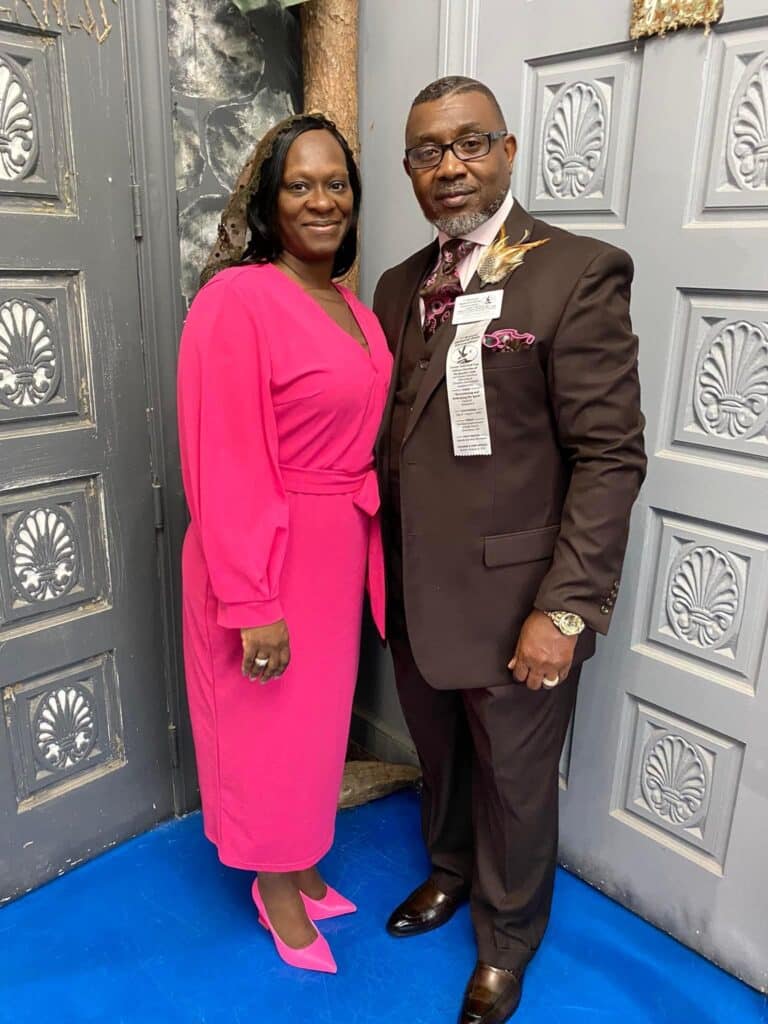 In the messages The North Carolina Beat has obtained, Bishop Timothy Ratliff asks the trans woman LaJavia what he did when he gets horny. LaJavia responds, "I didn't say I don't have sex."
Later, in another message, Bishop Ratliff says, "I heard you girls give the absolute best head…..I'm sorry," LaJavia says, "Well I do if it's big.. no apologies be intentional!"
Bishop Ratliff didn't give up trying to get information on the type of "head" the trans woman passes out. He continued and asked another question, "do you swallow deep throat and sloppy wet???," to which LaJavia responded again, "if it's big, I said."
When LaJavia told Bishop Ratliff that today was Sunday and that he would soon mount the pulpit and preach to the people of God, he felt like the conversation between him and Bishop Ratliff was making him uncomfortable. But Bishop Ratliff responded, "I don't have service today."
READ THE FACEBOOK PRIVATE MESSAGES BELOW:
The North Carolina Beat reached out to Bishop Ratliff for a statement, and he did not respond to our messages.
Hopefully, this doesn't end his marriage.
What happens when a woman finds out that her man has a man or that he's having inappropriate sexual conversations with a man that wants to be a woman?
It seems like first lady Temeka needs to surround herself with genuine friends and people because catching your husband moving on down low like this can make you lose your mind unless y'all swinging on the swingset every NOW and then… Oop!
If JESUS doesn't fix it, just go file for divorce, Temeka. 
If you have a story about something going on in the church or want to expose a pastor, send it to newstip@thencbeat.com
Follow me on Instagram @Itsgjtheceo and Facebook @TheOfficialGeraldJackson