An Amateur football league coach in Gastonia, North Carolina, is being called out after a video surfaced showing him assaulting a minor teammate.
The North Carolina Beat has identified the coach as Antwan Wyatt of Gastonia Knights. Social media is now calling for the arrest of Wyatt after a video shows him yelling, threatening, and assaulting the minor teammate. Gastonia Knights released a statement after the video surfaced over the weekend, claiming they were handling the incident.
In the video, Wyatt arrives at the back of the van cursing at the player telling him to get up. The player, who is crying and upset, tries to get up before Wyatt can be seen forcefully grabbing and sitting him back down. Wyatt then puts his finger in the young player's face while cursing at him, telling him to go to the front of the bus before he breaks his neck.
Get yo got d*** a** up and go up there and sit down for I break yo gotda*** neck, Wyatt is heard saying to the young player.
The player tells Wyatt, "he started with me," referring to another teammate. Wyatt is then seen grabbing the boy by his shirt and throwing him toward the front of the van. The player said he would tell his mother, to which Wyatt responded that he didn't care who the player told. Wyatt then is seen grabbing the boy again, yelling at him, while calling him the N-word.
WATCH THE VIDEO BELOW:
In a statement posted to their Facebook page Saturday, Gastonia Knights said they were aware of the incident and have been in contact with the coach and player's parents. They also stated that Wyatt took full responsibility for his actions and that Wyatt told the mother about what happened on the night of this incident. The organization claims that in its 10 years of operating, it has never had an incident like this.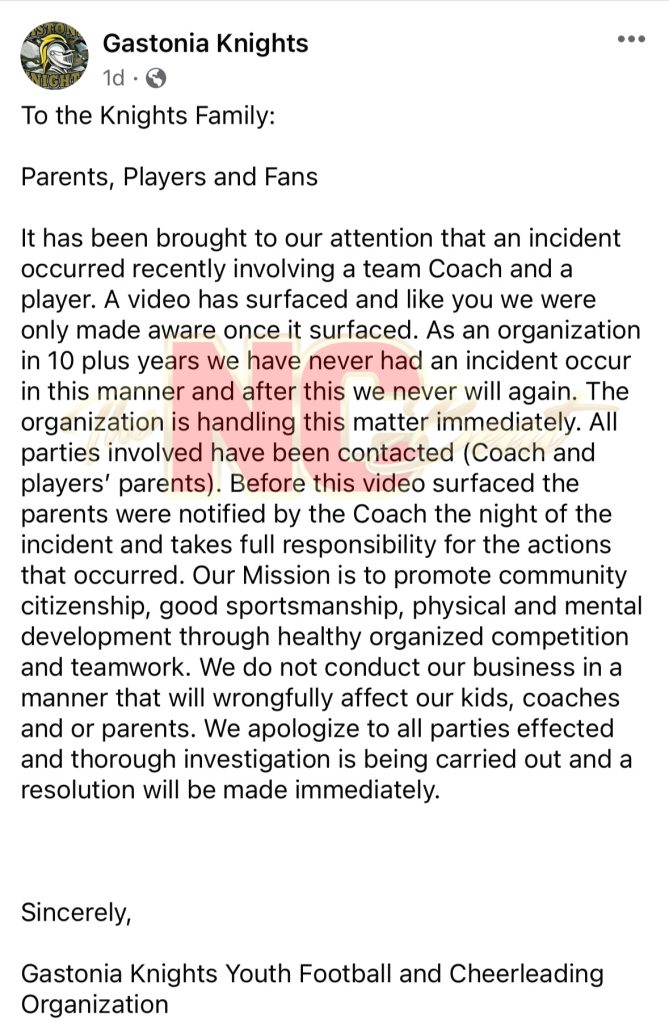 On Sunday night, Gastonia Knights released another statement claiming it was from the player's mother, who allegedly stated that she gave them permission to "check him or set him straight if he gets out of line," referring to her son who was assaulted.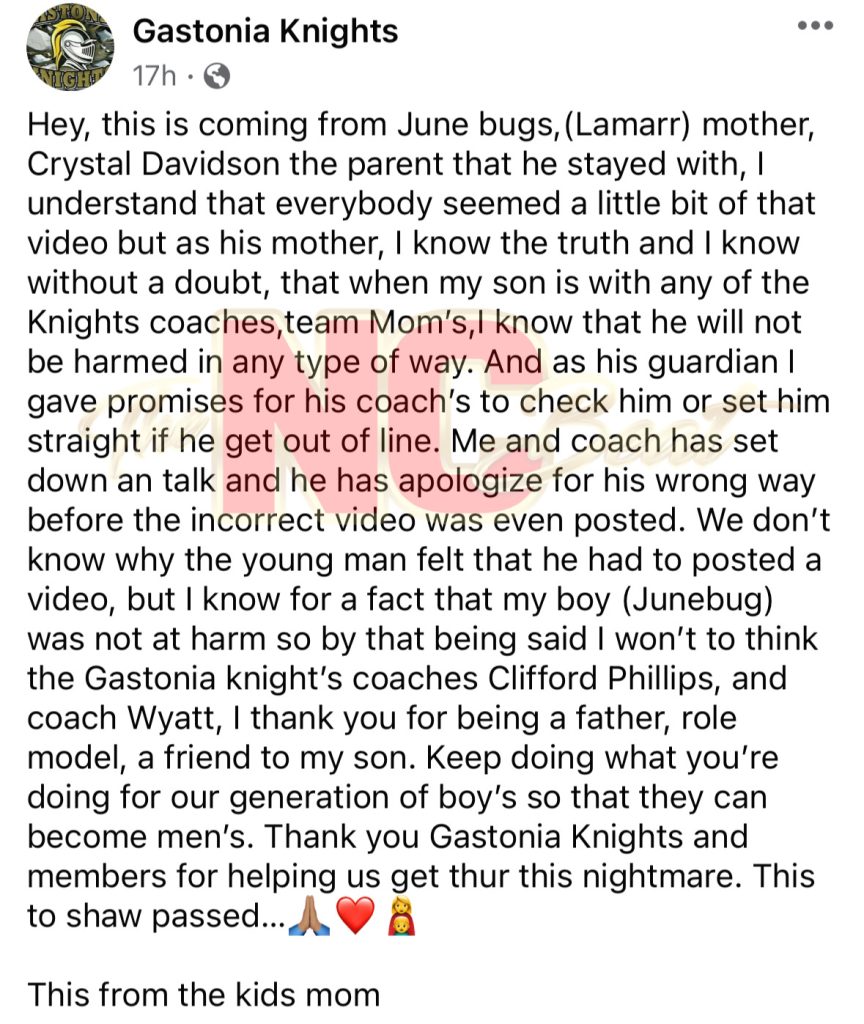 If you have a story you think the public should know about, send it to newstip@thencbeat.com.
Follow me, Gerald, on Instagram @iiamgj and Facebook @TheOfficialGeraldJackson