The North Carolina Beat has obtained video footage taken inside a Charlotte, North Carolina, middle school that shows a 13-year-old girl name A'Reyanna Ja'Nyse Burton being brutally beaten after eyewitnesses say she was running her mouth "like she always does."
A'Reyanna's mother, KiKi Burton, ran to Facebook Tuesday to put the alleged students on blast after she alleged that they were "gang members," and five of them jumped on her daughter while the teacher stood by.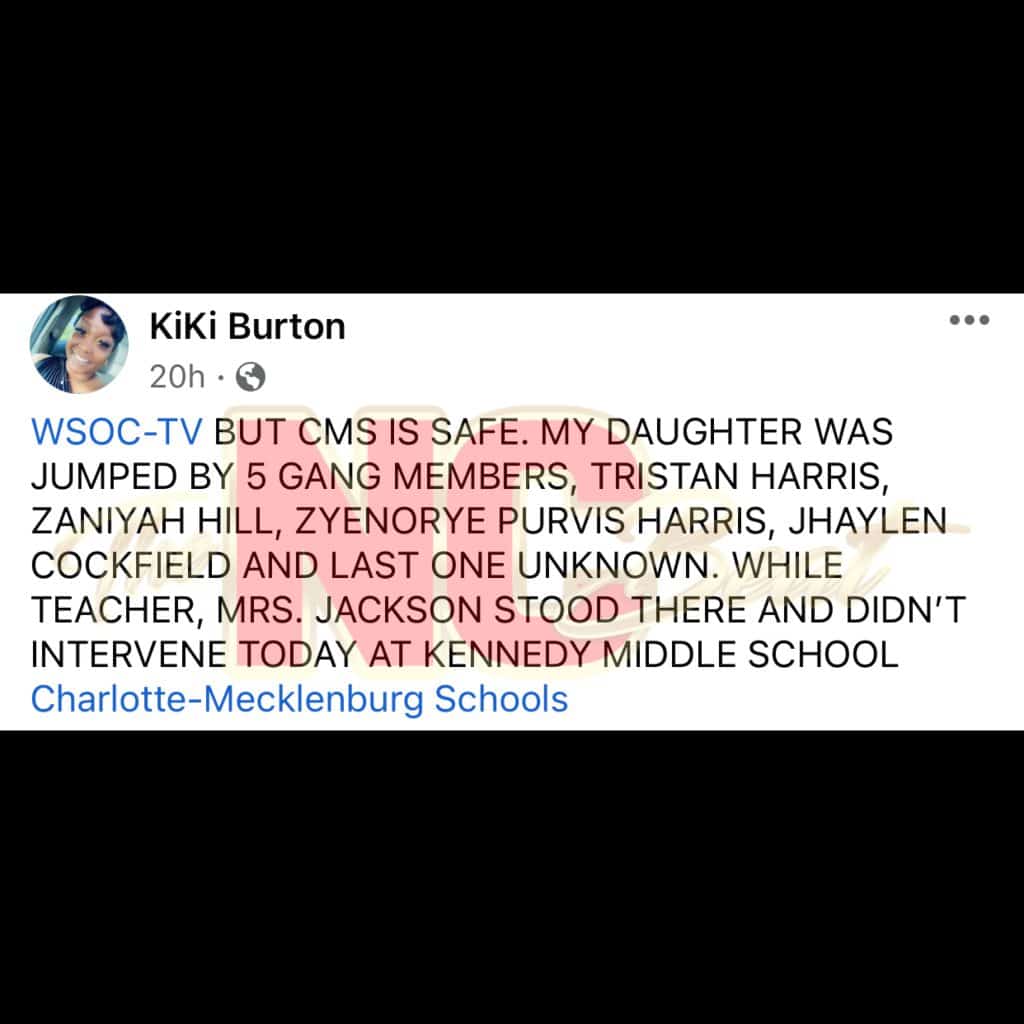 The fight is said to have happened at Kennedy Middle School in Charlotte, North Carolina.
A parent who wishes to remain anonymous told The North Carolina Beat that her child has had problems with A'Reyanna bullying her, threatening to assault her, and A'Reyanna allegedly starts drama with other students in the school.
On Tuesday, the parent said that her child was a witness and that A'Reyanna started with the young lady in the red sleeves seen in the video before four other men jumped in and started assaulting A'Reyanna.
After speaking with a parent of a child in the classroom and speaking to several other students, The North Carolina Beat will not be releasing the names or photos of the students in the video.
The young men and lady who assaulted A'Reyanna should be criminally charged, and so should A'Reyanna.
WATCH VIDEO BELOW:
If you have a story you think the public should know about, send it to newstip@thencbeat.com
Follow me, Gerald, on Instagram @iiamgj and Facebook @TheOfficialGeraldJackson