A Charlotte family tells The North Carolina Beat that their sister, last seen with her boyfriend, is missing and needs the public's help finding her.
Shakeeta Utley said her sister, 39-year-old Allisha Watts, was last seen between July 16 and July 17. She said her sister's phone later pinged at her boyfriend, James Dunmore's house in Charlotte. Utley said her sister had not been seen since.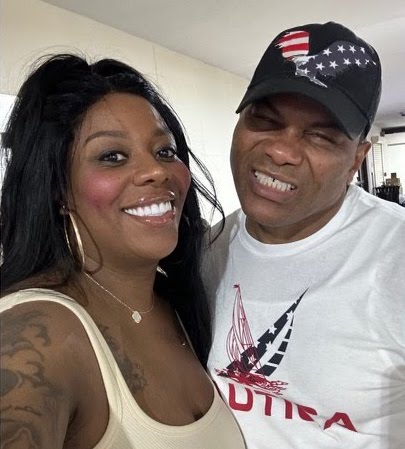 She said her sister's black Mercedes Benz-GLC was found but not her. Utley said her family reported Watts missing this past Wednesday or Thursday. She said the reason was because the police said they were looking for her sister. Another woman told us that the family went public because Charlotte-Mecklenburg police took too long to give them answers- so they went public.
We still do not have any answers as to where my sister is, Utley said.
Utley said the Charlotte-Mecklenburg police took Watt's boyfriend, James, into custody, but she doesn't know why. She said she believes it has to do with her sister's disappearance, but they don't know where she is. Utley said they also have her sister's phone.
She said she doesn't know if her sister and James ever had relationship problems because she was never told they did.
Not to anybody's knowledge if they have been having any relationship problems, Utley said.
Utley said her sister is a businesswoman. She said she owns a mental health business called 'Inspired Visions.' Utley said she and her family wants anyone who has seen her or anything happen to come forward to .
 If you have a story you think the public should know about, send it to newstip@thencbeat.com.
Follow me, Gerald, on Instagram @iiamgj and Facebook @TheOfficialGeraldJackson