Oooops! Word at the booking desk, Sleazebag so-called money-making machine Lamor Whitehead is in trouble, and it's FBI trouble. They picked his ass up on FRAUD, FRAUD, AND MO FRAUD…Chileeeeeeeeeeeeeee.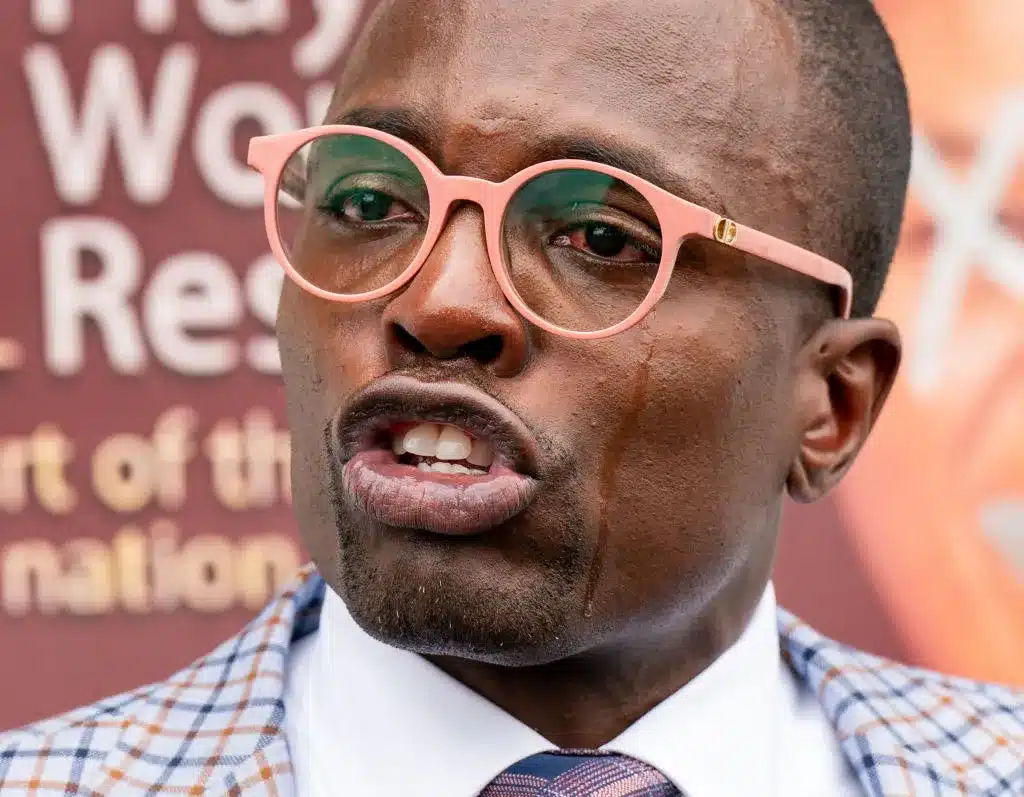 The U.S. Attorney's Office for the Southern District of New York announced Whitehead's arrest Monday morning.
According to a federal indictment, the so-called Bishop in the Lord's Church was arrested and charged with "defrauding one of his parishioners out of part of her retirement savings, attempting to extort and defraud a businessman, and lying to the FBI."
The U.S. Attorney Damian Williams said Bishop Whitehead abused his parishioner, bullied a businessman, and lied to the federal agents.
"As we alleged today, Lamor Whitehead abused the trust placed in him by a parishioner, bullied a businessman for $5,000, then tried to defraud him of far more than that, and then lied to federal agents. His campaign of fraud and deceit stops now."
FBI Assistant Director Michael J. Driscoll said: "As we allege today, Whitehead carried out several duplicitous schemes in order to receive funds from his victims. Additionally, when speaking with authorities, Whitehead consciously chose to mislead and lie to them. If you are willing to attempt to obtain funds through false promises or threats, the FBI will ensure that you are made to face the consequences for your actions in our criminal justice system." 
Bishop Lamor Whitehead is the pastor of Leaders of Tomorrow International Ministries in Brooklyn. The federal indictment alleged that Lamor Whitehead "engaged in the course of conduct in which he sought money and other things of value from victims on the basis of either threats or false promises that the victims' investment would benefit the victims financially." 
Federal agents said Whitehead induced one of his church members to invest approximately $90,000 of her retirement savings with him, but instead, he used her money and spent it on luxury goods and other personal purposes. Whitehead is also said to have extorted a businessman for $5,000, then tried to convince that man to lend him $500,000 and give him a stake in certain real estate transactions in return for favorable actions from the New York City government. 
Bishop Lamor Whitehead was arrested Monday morning at his home in Paramus, New Jersey, and was charged with two counts of wire fraud, one count of extortion, and one count of making material false statements. 
READ Lamor Whitehead's INDICTMENT BELOW:
If you have a story the public should know about, send it to [email protected].
Follow me, Gerald, on Instagram @iiamgj and Facebook @TheOfficialGeraldJackson
To support The North Carolina Beat, donate by clicking HERE or Cash App $itsgjtheceo