On Wednesday, a man dumped nearly 100 tires at the base of an Atlanta woman's driveway, preventing her from leaving.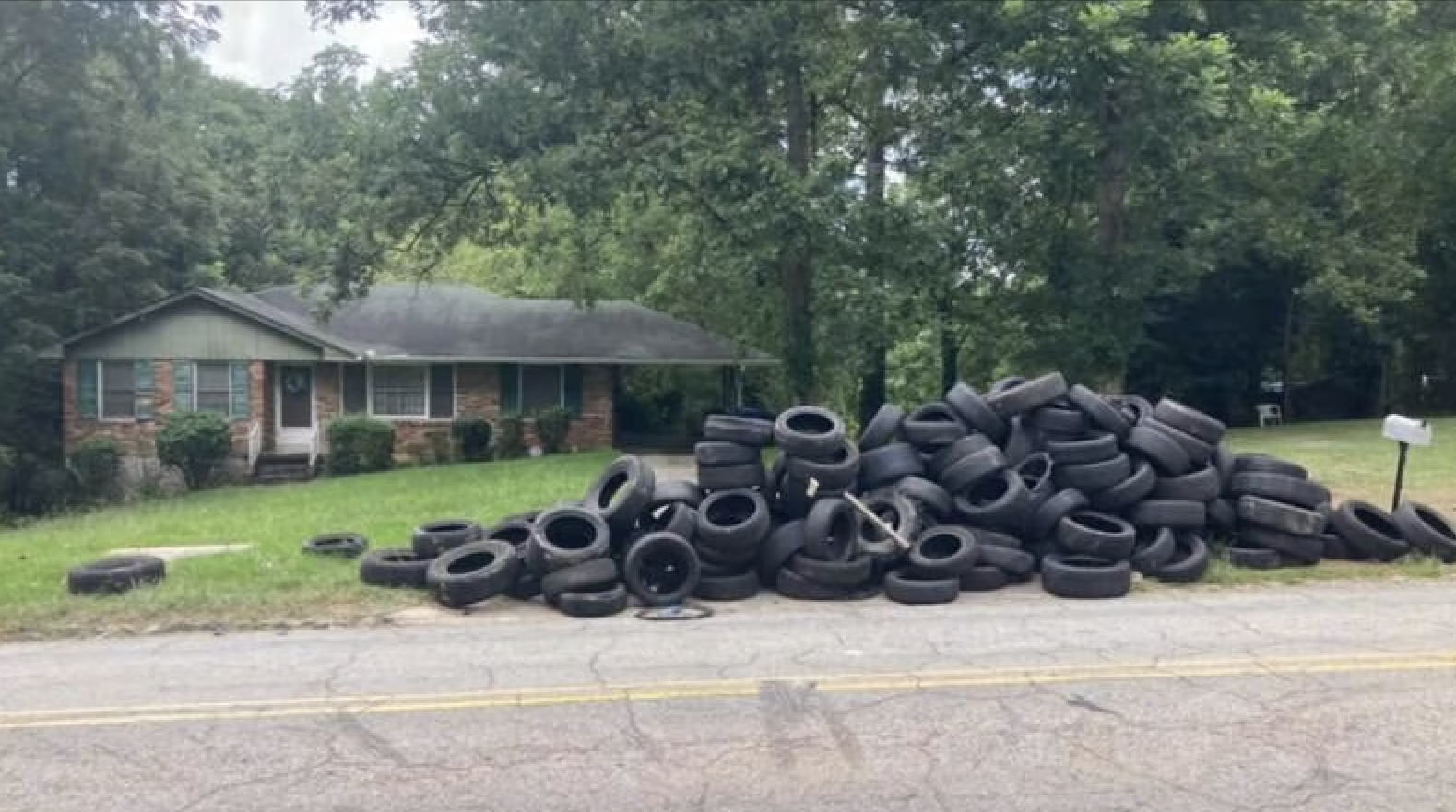 Denise Cutts told the local media that she was asleep when it occurred at around two in the morning. Cutts needed to go to a doctor's appointment later that day, but the tires prevented her from leaving her driveway.
The most hurtful part of it is, I'm a cancer patient, and I have a lot of appointments, and I was heading to one this morning, and I couldn't even get out of my driveway, Cutts said.
The man was seen on the neighboring property's security camera unloading tires from his truck and dumping them in Cutt's driveway. The man allegedly told the neighbors that his truck got stuck and weighed down by the tires. Although the driver disappeared, the police were called, according to the neighbors.
Later, a good samaritan moved the tires, and they are now in Cutts' yard.
Cutts said the city of Atlanta issued her a ticket for illegal dumping later Wednesday afternoon after she filed a police report. According to Cutts, the ticket stated that "you have 24 hours, or I will be subject to legal action taken against you."
According to what Atlanta city officials told Cutts, the tires would be removed from her property within five to seven days.
If you have a story you think the public should know about, send it to newstip@thencbeat.com.
Follow The NC Beat on Social Media!
Instagram:@TheNorthCarolinaBeat
Facebook: @TheNorthCarolinaBeat
Twitter: @TheNCBeat
Follow me, Gerald, on Instagram @iiamgj and Facebook @TheOfficialGeraldJackson