A 16-year-old kid from Atlanta is being called a "Hero" after he died saving a group of young kids drowning at a Florida beach.
On Thursday, 16-year-old Bryce Brooks was on a family trip in Pensacola, Florida when he and his friends witnessed four other younger kids they did not know being pulled by the water currents.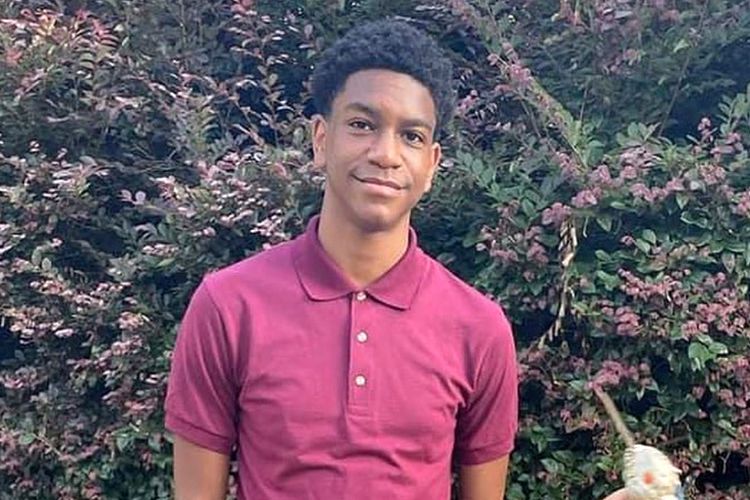 Bryce's father, Shivy Brooks, said that's when his son and two others ran to the younger kid's rescue.
While Bryce was in the water, according to his father Shivy, Bryce was pulled underwater by the currents.
Our son Bryce, while being pulled by currents himself literally called for help, but not for himself, he was calling for help for the little kids he was looking out for, Shivy said.
Charles Johnson II, Brook's family friend called "Uncle Chuck," also sprung into action into the water behind Bryce and was too pulled underwater.
According to Florida officials, this incident happened during spring break, and the four younger kids were pulled over 100 years by rip currents that day, according to ABC affiliate WEAR-TV.
No lifeguards were in the area, but officials say yellow flags were flying- which indicates moderate currents. 
Many may not know, but you may notice Bryce and his family because they were featured on Netflix's Instant Dream Home.
His dad called him a "HERO,", and so is the world.
Bryce is a hero. He literally saved the lives of four kids at the expense of his own, his father said at a news conference. Our family is devastated. Our community is devastated.
Bryce's parents said he was a "creative" kid with a passion for music and fashion. He was also a member of his school's fashion club and had just made the honor roll a week before the incident.
We're never gonna get to see Bryce grow up to be the full man he was going to be. But we know that he stepped into his manhood to save these children and that makes me proud," added his mother, Crystal Brooks. It doesn't take away an ounce of pain, but it makes me proud of our son and what he sacrificed. And I'll forever hold that.
Yes, Bryce is a HERO, but you all need to start watching your kids…clearly, there was a yellow flag flying saying the currents would be moderate, sooo….SMH!
Our hearts and prayers go out to Bryce's family, friends, and his 6-year-old baby brother, Christian.