Word At The Milwaukee County District Attorney's Office warrants has been issued for Chef Gotti, aka Martell Haire, who is said to have molested his own daughters.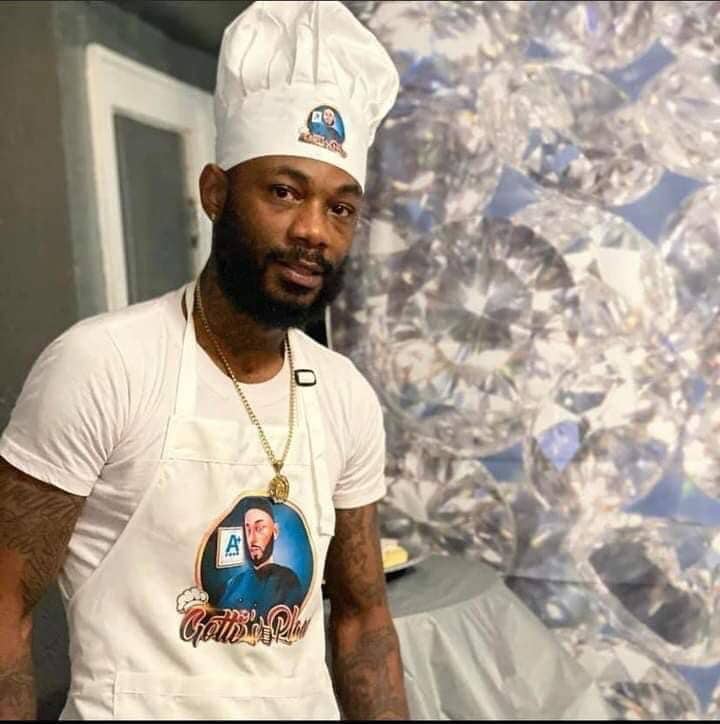 Martell, who also goes by the name of Roosevelt Leon Nelson, wants us to believe that he didn't pull out his penis and penetrate his own children. Of course, the clown denies the allegations, but it's a little too late for that. Martell will have to answer the allegations in a court of law.
On Wednesday, Milwaukee County District Attorney Erin Karshen issued two warrants for Haire. He was charged with one count of sexual contact or sexual intercourse with a person under 13 and one count of incest with a child.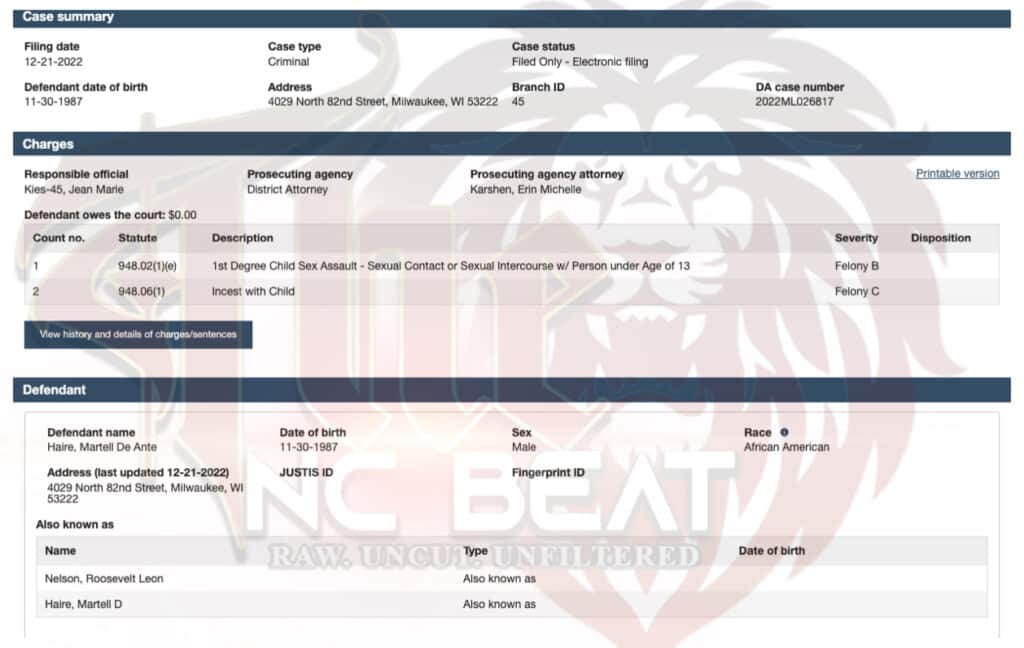 It is unknown who the victims are in this case, but in an interview with me and Martell's oldest daughter, Monae, also known as Pooh, said that her case from 2017 against her father had been reopened recently, and warrants had been issued.
Monae told The North Carolina Beat that she was forced to take showers with her father, Martell. She said he would whip her, molest her, and gift her with materialistic things to keep quiet.
WATCH THE FULL VIDEO BELOW:
Photos of a court document surfaced last week of Monae's report in May 2017 alleging the same abuse she talked about with The North Carolina Beat in an interview with Gerald.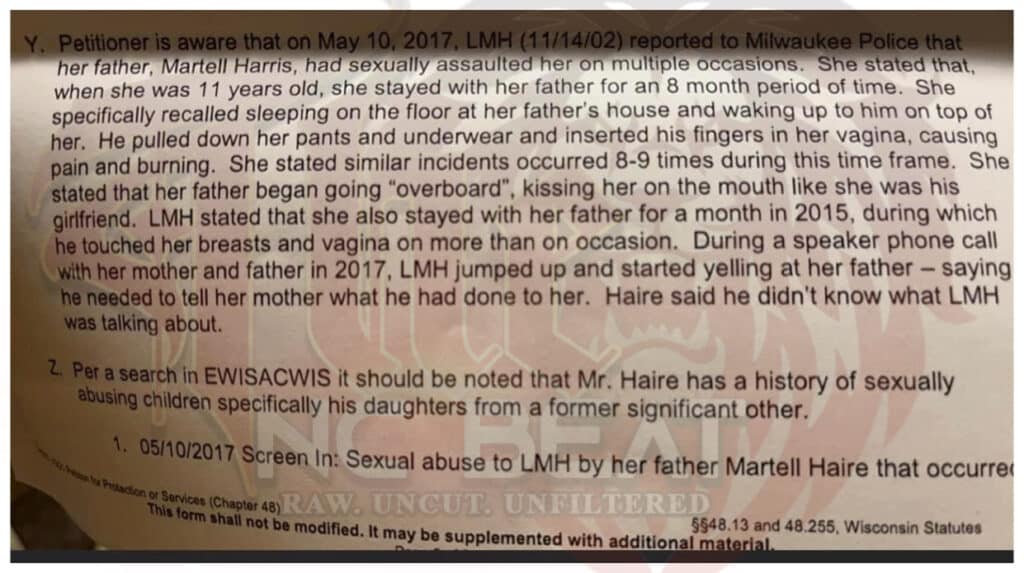 Earlier this month, one of Martell's youngest daughters, Chamiyah, said that he put his penis in her vagina while they were sitting in the car on July 03, 2022. The court document said that Martell was "drunk." On November 22, 2022, in another incident, Chamiyah said in her complaint that her father was intoxicated, could not walk, and helped him get undressed. As she was helping Martell get undressed, he began rubbing her stomach and calling her "Breanna," his ex-girlfriend's name.
The complaint said Martell pulled Chamiyah's pajamas down and was in bed with him. Chamiyah wrote in the complaint that he put his private part into her "woman's area." However, she said it did not last long because her father realized he was not having sex with Breanna.
The North Carolina Beat is working on the ages of Martell daughter's when he allegedly molested them.
Early Thursday morning, Martell said in a Facebook live that he would turn himself into law enforcement because of the warrant that was issued for his arrest.
WATCH THE VIDEO BELOW:
If you have a story the public should know about, send it to [email protected].
Follow me, Gerald, on Instagram @iiamgj and Facebook @TheOfficialGeraldJackson
To support The North Carolina Beat, donate by clicking HERE or Cash App $itsgjtheceo