A 25-year-old Carlee Russell who disappeared Thursday night after stopping to help a small child along Interstate 459 in Hoover, Alabama has reportedly been found alive and safe, according to her mother.
She was transported to UAB hospital for evaluation.
The story is developing…
PREVIOUS STORY:
A Hoover, Alabama, woman is missing after authorities say she pulled over on I-459 after she saw a small child around 3-4 years old wandering on the side of the busy interstate.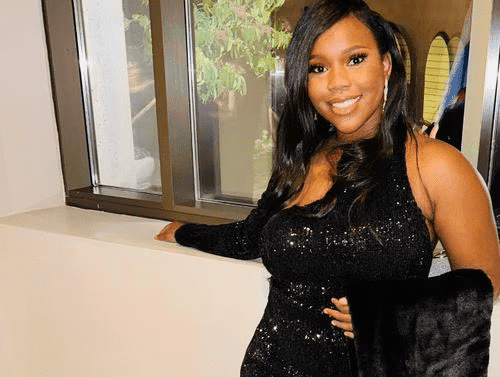 Her name is Carlethia Nichole "Carlee" Russell. She is a 25-year-old, and on Thursday night, she left her part-time job, grabbed some food, and was heading home around 9:19 p.m. Carlee's mother, Talitha Russell, told authorities that she was on the phone with her daughter.
At some point, Talitha hung up with Carlee. Talitha said at 9:36 p.m., Carlee was on the phone with her brother's girlfriend when she pulled over on the side of the interstate after saying she saw a child wandering that appeared to be 3-4 years old.
Talitha said her daughter called 911 and then called her brother's girlfriend. She said her son's girlfriend heard Carlee asking the child if they were okay. The girlfriend told Talitha that she never heard the child say anything but did hear Carlee scream.
From there all you can hear on her phone is background noise from the interstate, Talitha said.
Authorities said three minutes later, a Hoover police officer arrived, but according to traffic camera footage, no officer arrived on the scene. Talitha said Carlee's car door was open, the engine was running, and they found her wig and her hat. She said her daughter's purse was still inside the car. Talitha said authorities received a tip from a trucker traveling along I-459 at the time of Carlee's disappearance.
According to Talitha, the trucker told authorities he saw a "red car with the door open, and he saw a grey car with a tall brown-skinned man with khaki shorts on leaning over in the car."
A traffic cam video shows when Carlee, with her hazards flashing, pulling over on the side of I-459. From what we could see, her driver-side door opened, then her passenger-side door opened. However, what is concerning, is you never see Carlee again.
WATCH VIDEO:
Carlee is described as a Black female, 5-feet, 4-inches tall and weighs between 150 and 160 pounds. She was last seen wearing a black shirt, black pants, and white Nike shoes.
If you have information, please call 911.
If you have a story you think the public should know about, send it to newstip@thencbeat.com.
Follow me, Gerald, on Instagram @iiamgj and Facebook @TheOfficialGeraldJackson