Word On The Curb…an 80-year-old man shot his roommate dead after he said the roommate had not paid his share of the rent.
According to investigators, 80-year-old Charles Tinker is charged with second-degree murder in the death of 52-year-old Jon Lovelace.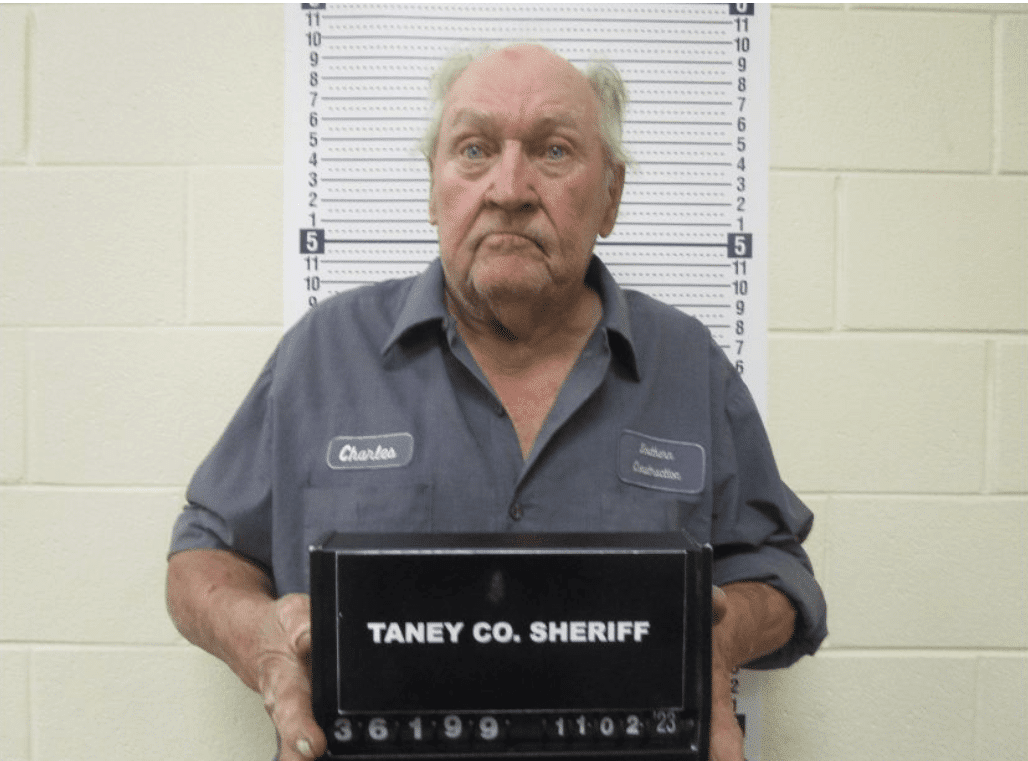 Just after 7 p.m. on November 2, the Taney County Sheriff's Office received a 911 call about a man who had been shot, according to a press release. Upon arrival, officers found Lovelace suffering from a gunshot wound. Paramedics pronounced him dead at the scene.
A press release stated that Tinker was immediately identified as the shooter and was detained pending an investigation. A 9mm Ruger handgun was also confiscated from Tinker's person.
DID YOU MISS: 80-year-old man gave his estranged wife two black eyes after she shot him because he wanted to divorce her
Court documents said that Tinker shot Lovelace in the stomach with a gun during an argument, as reported by a witness.
Tinker later told investigators that Lovelace had threatened to kill him. In response, Tinker went to his bedroom, retrievedhis gun, and proceeded to the front door of the residence, as stated in court documents.
He told investigators that he fired two shots behind a vehicle in order to make another individual leave, and then fired two additional shots at Lovelace. The court documents stated that Tinker informed investigators that his intention was to shoot Lovelace in the leg, but he was uncertain about where his bullets actually hit him.
After the shooting, Tinker did not render aid, call 911, or go back outside to check on Lovelace, as stated in court documents.
Tinker told investigators that Lovelace was not fulfilling his responsibilities regarding bills, particularly rent. Tinker also mentioned that Lovelace had provoked him and he had reached his limit.
Tinker said that he shot the victim out of a combination of "fear for his safety and anger" and admitted to having consumed four shots of whiskey prior to the shooting.
Follow me, Gerald, on Instagram @iiamgj and Facebook @TheOfficialGeraldJackson
If you have a story you think the public should know about, send it to [email protected]