Police in Montgomery, Alabama, have arrested an 8-year-old boy they say took them on a high-speed chase after he robbed a man at gunpoint.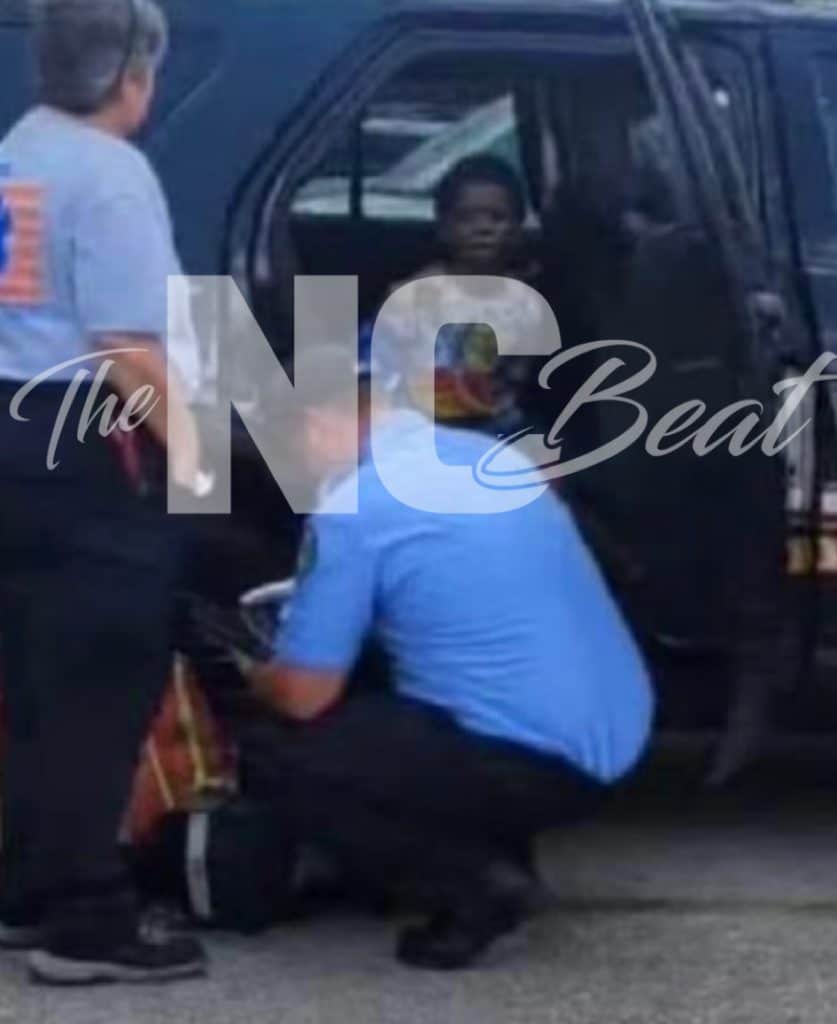 Earlier today, The North Carolina Beat received a screenshot of a woman on Facebook claiming the man robbed was her father. Ebony Shackleford said in the now-deleted post, "Why an 11yr old just rob my daddy with a 9mm gun by Beauty and Beyond on Fairview getting out his SUV. Don took the car and crashed." Later, officials confirmed that the child was only eight years old.
Montgomery Police said in an email that it was around 11 a.m. Tuesday morning when officers responded to a vehicle robbery call on West Fairview Avenue and South Court Street. Major Saba Coleman said shortly after arriving on the scene, officers tried to initiate a traffic stop on the reported stolen vehicle. However, the 8-year-old driver refused to stop, and a pursuit ensued. The 8-year-old later crashed into another car.
Major Coleman said the 8-year-old juvenile was taken into custody and charged with first-degree robbery, attempting to elude, and certain persons forbidden to possess a firearm. He was transported to the Montgomery County Youth Detention Facility.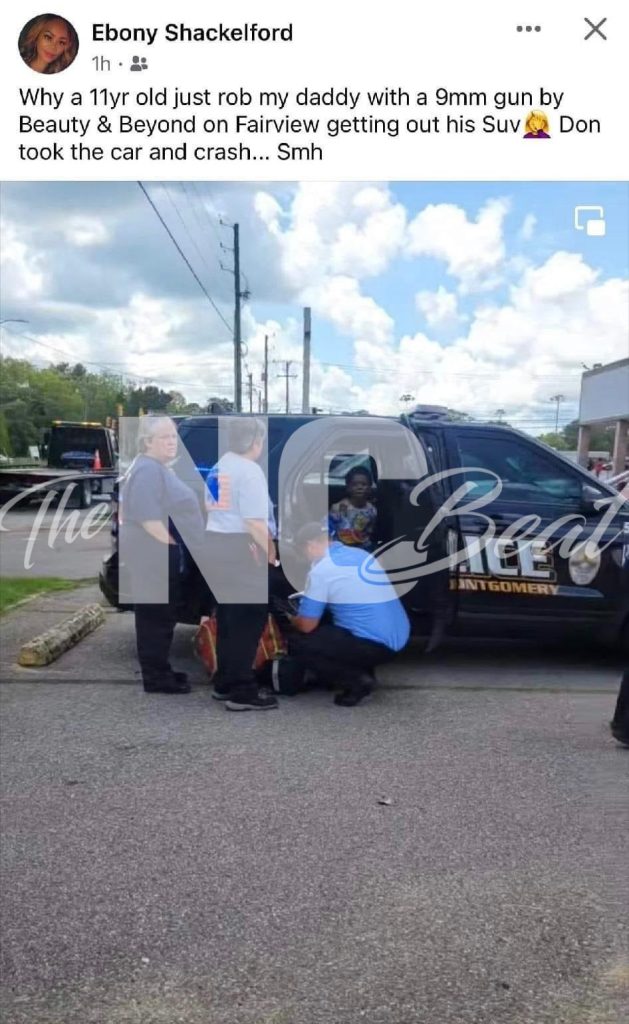 Authorities say the child was armed, and the gun was recovered at the scene.
"Snake" Knapp, an eye-witness, told local reporters that he followed the 8-year-old, realized it was a child driving, and called the police. "Snake," said he had to call the police because he didn't want anyone to get hurt by this little boy.
I  didn't want him driving all over Montgomery, causing more accidents or hurting himself or hurting other people, he said.
If you have a story you think the public should know about, send it to newstip@thencbeat.com.
Follow me, Gerald, on Instagram @iiamgj and Facebook @TheOfficialGeraldJackson