Speeding and a homemade 30-day license plate tag have led somebody "weed man" to being pulled over and arrested by police in Warsaw, North Carolina.
Warsaw Police said on Wednesday, May 17; they pulled over a vehicle for speeding on West College Street. During the traffic stop, authorities said they had probable cause to search the car driven by 18-year-old Hieu Minh Tran of Rose Hill, North Carolina. Police said they recovered just under a half pound of marijuana, scales, a concealed handgun, an open container of alcohol, and just under $3,000 in cash.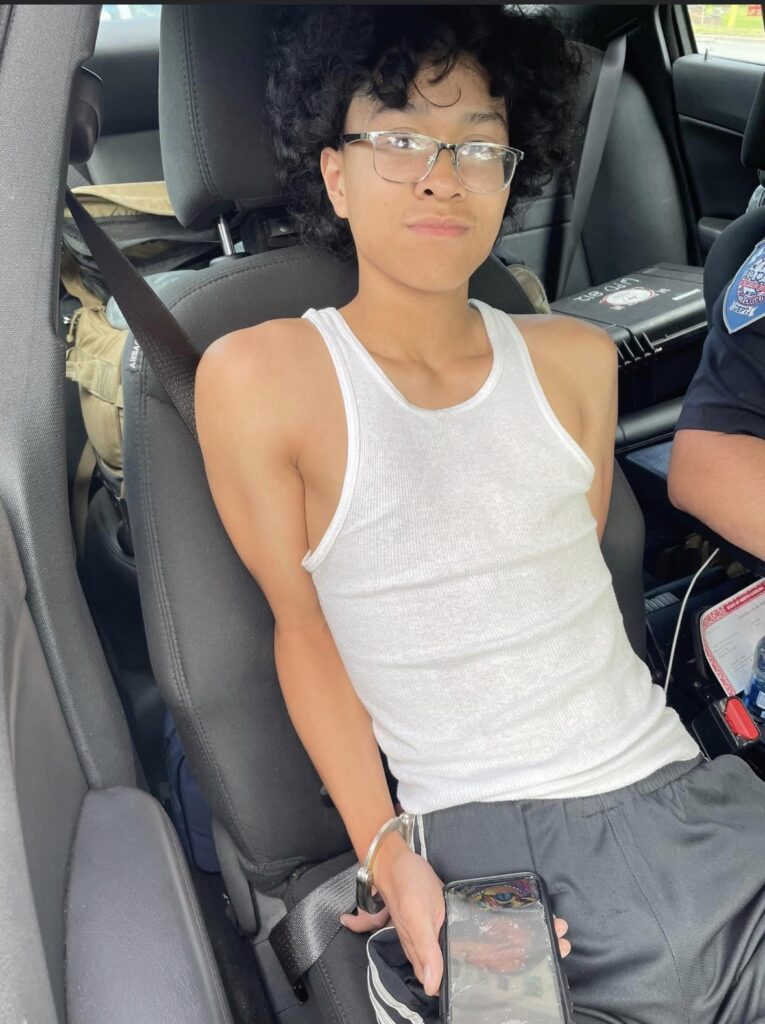 The police department slightly roasted the young boy calling him a "local weed man."
If this is your local weed man, we are pleased to inform you he is no longer in business, Warsaw police department said about Tran's arrest on Facebook.
READ POST: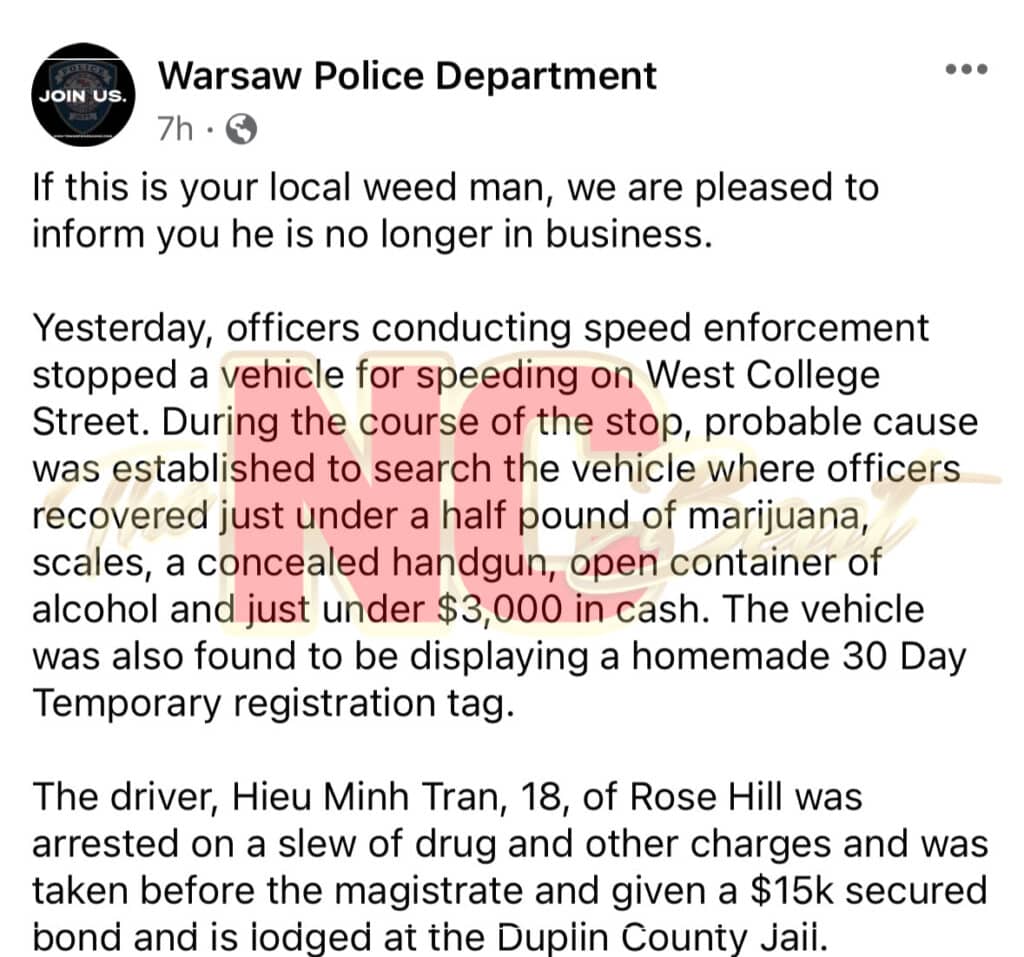 Police said Tran also had a homemade 30-day temporary registration tag on the vehicle.
Tran was taken before a magistrate, given a $15,000 secured bond where he remains in the Duplin County Jail.
If you have a story you think the public should know about, send it to [email protected]
Follow me, Gerald, on Instagram @iiamgj and Facebook @TheOfficialGeraldJackson