Send me your story to [email protected]
Follow me on Twitter @GeraldJBlessed
---
A Wilmington, North Carolina woman says her mouth, cheek, and throat were cut by a piece of shattered glass found in a sandwich she purchased from Chick-Fil-A located at 3389 Oleander Dr. in Wilmington.
Belina Griffin said the incident happened on Feb. 28 of this year when she ordered a soup, cookie, and a sandwich. (View Order Receipt Below)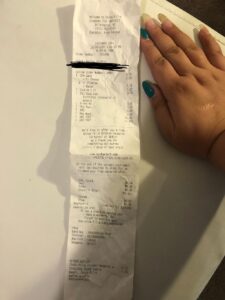 Griffin's meal became bloody when she felt her tooth shatter from a piece of glass in the chicken. She said she spit the food into a napkin and noticed the shards of glass. (SEE PICTURES BELOW)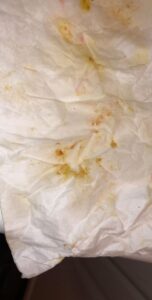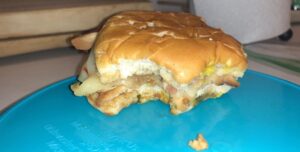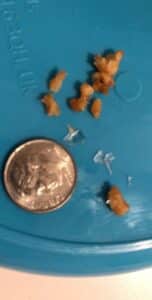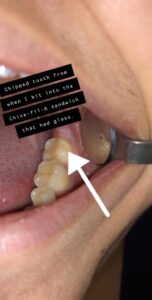 Griffin said she took a trip to the emergency room to get checked out and contacted Chick-Fil-A about the incident and told them what happened. They told her to bring the sandwich back to the store so they could submit her case to their insurance for further investigation. Griffin said the manager inspected the sandwich, took pictures and told her that it was possible the glass could have come from the restaurant.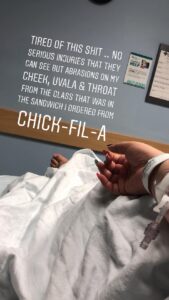 I love Chick-Fil-A. Chick-Fil-A is my favorite restaurants and they are like the holy grail of restaurants. I can't believe they won't take responsibilty, Griffin said.
Chick-Fil-A insurance sent Griffin a letter earlier this month and told her that they fully inspected the sandwich and determined that "Mike Perdue dba Chick-fil-A of Oleander FSU is not at fault for your incident."
The letter continued to say "the object was inspected to determine the origins. After a thorough inspection of the object, our client was not able to link this object to any part of their store operations." (That's a lie because Griffin still has the sandwich) Basically, they are saying they didn't inspect the object but instead let Mr. Perdue make their decision. Because if you think about it, someone that's being accused of negligence is going to say they aren't liable, responsible, or "was not able to link this object to any part of their store operations."
You would think Mr. Perdue would have a better LIE to come up with rather than coerce his insurance company to say some BOGUS bullshit! How can you inspect tiny pieces of glass from a sandwich through a photo? Which is what the fast-food restaurant was more interested in than the actual object and the care of Griffin when she took it back. 
The insurance letter stated that Mike Perdue's restaurant doesn't have Med-Pay on their policy which assists with medical payments regardless of fault.
While this may be true that a restaurant can pay for a customer's medical bills regardless of fault, I ain't paying for ish if I ain't responsible. But it seems like Mr. Perdue doesn't want to come up off any money for his restaurant's negligence. (READ LETTER BELOW)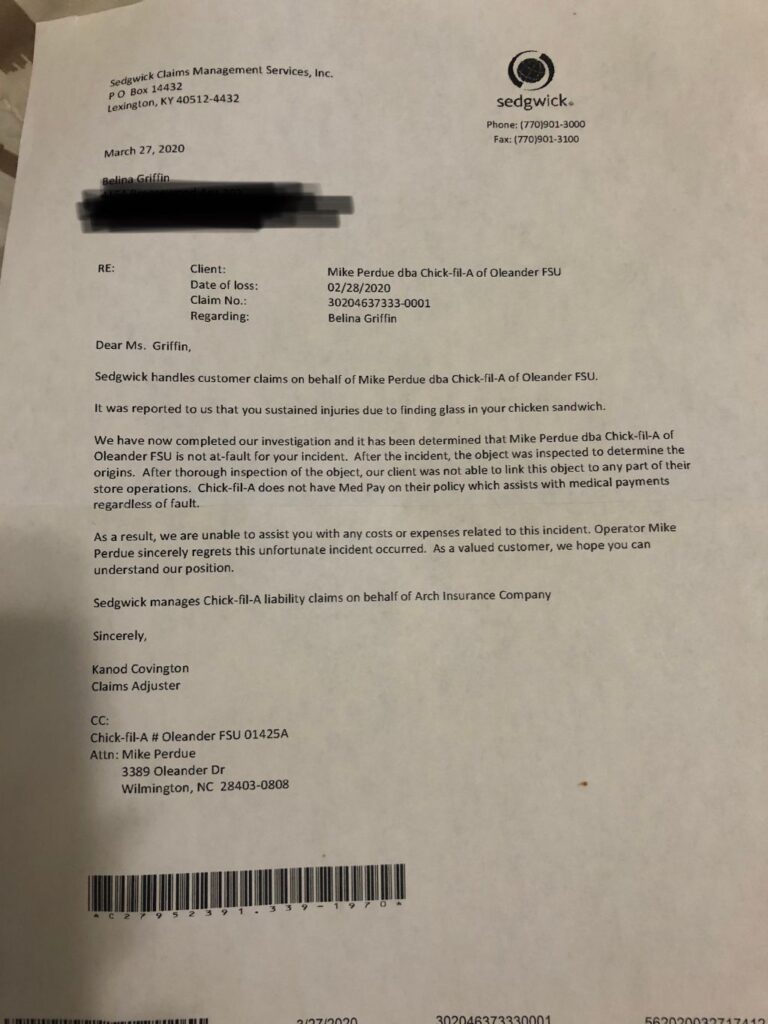 The only remedy Mr. Perdue and his restaurant offered Griffin was a free sandwich. (A DAMN SHAME)
Here is a photo of the Oleander Drive Chick-Fil-A restaurant owner, Mike Perdue.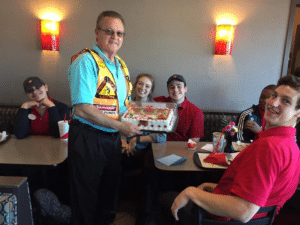 Griffin originally made a post on her social media page about the incident. (READ IT BELOW)
The North Carolina Beat reached out to Chick-Fil-A and Mike Perdue for comment and had not received a response in time for this story.