A Wilmington, North Carolina restaurant has decided to terminate a former dentist they hired who was accused of sexually abusing his patients while they were sedated after receiving backlash.
The oral surgeon's name is Michael Lee Hasson, 56, and the restaurant who hired him is Sweet n Savory Cafe located at 1611 Pavillion PI in Wilmington.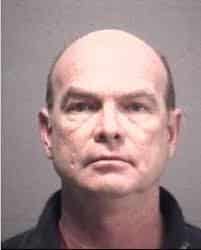 Earlier this week, residents in the Port City had been visiting the restaurant. They noticed the pedophile inside, and that's when the business started receiving backlash and bad reviews to the point that their Facebook page had been deleted.
In a civil case against Hasson filed in June of 2019, alleges that on January 11, 2019, a victim (the name is not listed in the complaint) went to Wilmington Oral Surgery to have her wisdom teeth pulled. The suit alleges that an IV line was inserted into her arm once Hasson was in the room to perform the procedure.
"In the time between the insertion of the IV and when the sedation was in full effect, Hasson grabbed the victims hand in his own, and with the nurse in the room paying no attention to the victim, thereupon proceeded to rub the victim's hand against his groin area, saying to the victim, 'you're going to feel real good in a second,' " the complaint states.
According to the complaint, the victim was able to regain her consciousness briefly and realized Hasson was fondling her breasts underneath her bra.
Hasson was ultimately charged in the incident and still faces criminal charges involving 23 victims ranging from 12 to 69.
22 of 23 of his court dates are scheduled for October 12, 2020, and one for November 12, 2020.
Sweet n Savory Cafe might as well change their name to Pedophile Sweet N Savory Cafe because how in the hell do you live in an area where a case this big has gone public and is being talked about all over town and decide to hire this man?
The restaurant didn't seem remorseful in the statement they published in response to the backlash about terminating Hasson.
If the business believes in second chances as they portrayed in their statement, why did they fire Hasson and succumbed to the public's pressure?
READ Sweet N Savory Cafe STATEMENT BELOW: