A Trump 'Thug' who is a North Carolina Highway Patrol officer is under investigation after calling the Black Lives Matter movement a "racist money laundering hate group."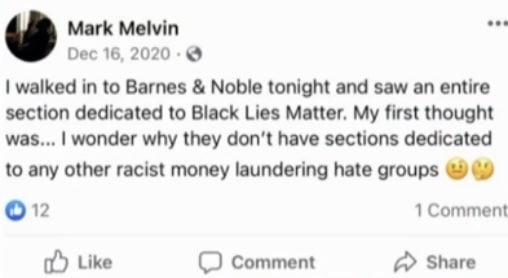 Trooper Mark Melvin posted the status on his Facebook page in December and wasn't brave enough to leave it up, so of course, the post has since been deleted. Monday, he was placed on administrative duty while an internal administrative investigation is ongoing.
Trooper Melvin also went to Washington, D.C., to participate in the insurrection with other Trump 'thugs' as they stormed the U.S. Capitol. He posted dozens of photos with the caption, "Time To Save America!"
This trooper, who works for Governor Roy Cooper even said that he would not be enforcing Governor Cooper's COVID-19 curfew order by stating, "I will not be enforcing this."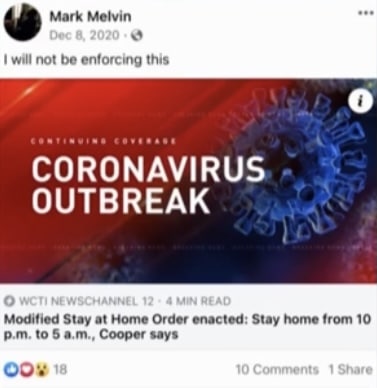 Melvin has been a trooper in North Carolina for 13 years, and patrols in Person County, North Carolina. 
Troopers in North Carolina are subject to a code of conduct that requires them to "conduct themselves at all times, both on and off duty, in such a manner as to reflect most favorably upon the Highway Patrol and in keeping with the high standards of professional law enforcement."
Follow me on Twitter @GeraldJBLessed and Instagram @ItsGJTheCEO
You Can't Afford To Miss A Story On The NCBEAT!
Join 1,134 other subscribers