56-year-old Priscilla Williams Sands of Fayetteville, North Carolina, has been missing for almost a month, and the local media will not share her Silver Alert.
Priscilla was last seen around 9 A.M. on Thursday, January 7, 2021, in the 6000 block of Charles Avenue in Fayetteville, wearing a trench coat, blue shirt, black dress pants, black socks, and brown shoes. Where Priscilla is, remains a mystery.
Family members say Priscilla has a cognitive impairment that started around the time of her divorce from her husband, who would abuse her. She would spend a lot of time in downtown Fayetteville at the library researching and trying to fight for her divorce on her own because her abusive husband had control over everything.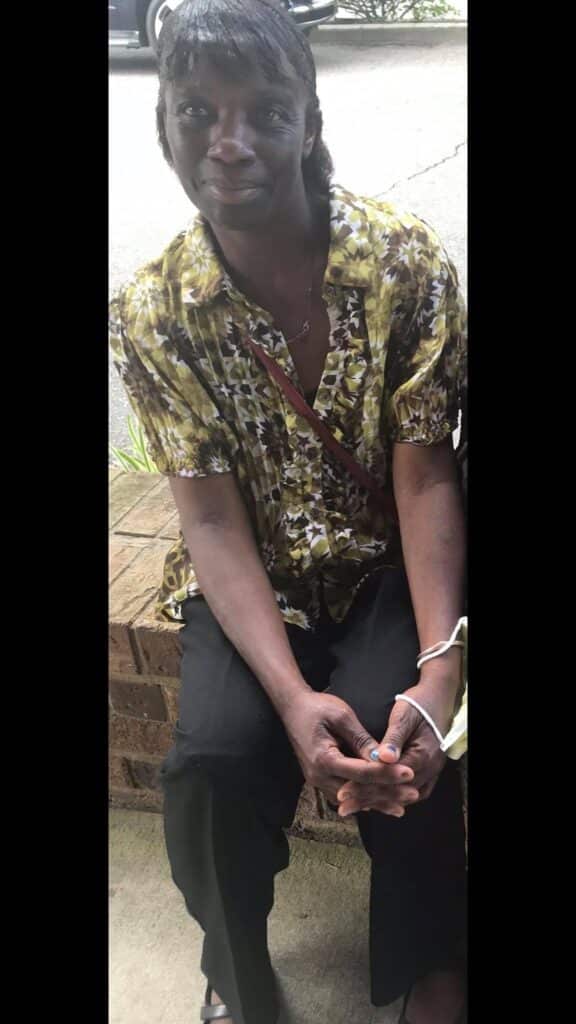 Because of what Priscilla had to go through to get a divorce, the family says downtown has always been a place that she wondered.
People in the community thought that Priscilla was homeless because that's where the family started looking for her, but it was more to the story that the public didn't know.
She wonders the downtown area….that was a time when we as a family didn't understand what was going on with her, a Facebook page for Priscilla said.
Priscilla was not homeless. She lived with her adult son.
According to the family, Priscilla walked away believing that she was taking herself to a doctor's appointment that didn't exist.
The family said that this doctor's appointment was so real to Priscilla that she didn't want to miss it, so she wanted to walk to it. Priscilla left with no cell phone, money, or identification, and due to her impairment, she cannot remember phone numbers.
February 7, 2021, will make a month Priscilla has been missing, and the local mainstream media has not published one thing about it. 
Three weeks ago, Sheriff Ennis W. Wright, with the Cumberland County Sheriff's Department, also shared that Priscilla was missing, and even though it's normal for the media to take press releases from the police department to write specific stories, this post by the Sheriff was not an interest for local mainstream media.
The family is begging and pleading with the public to help them find Priscilla.
The family released the following statement to The North Carolina Beat:
Basically, we feel as if there is a systematic failure in many ways. As for the police department, not bashing them but I feel like they should have been more proactive…knowing that she left with nothing…couldn't we have pulled cameras from nearby places on the day of report at a minimum the same week?? As for the news stations…she left with nothing and they act as if being homeless if she was discounts ones life… As for doctors, DSS and social security its too hard and slow of a process to get help exactly when needed.
If you see or know Priscilla Williams Sands' whereabouts, please call 911 or reach out to the family through "Have you seen Priscilla?" Facebook page.
PLEASE SHARE!!!!