Whew! This the kind of shit that makes you want to go bizarre on a muthafucka! Periodt!
In Plano, Texas, a black mother said she is outraged after her 13-year-old son was bullied, humiliated, and assaulted during a sleepover.
Students from a predominantly-white middle school in Texas invited SeMarion Humphrey to a sleepover last month when his mother claimed that her son was offered the invitation for the sole purpose of bullying him.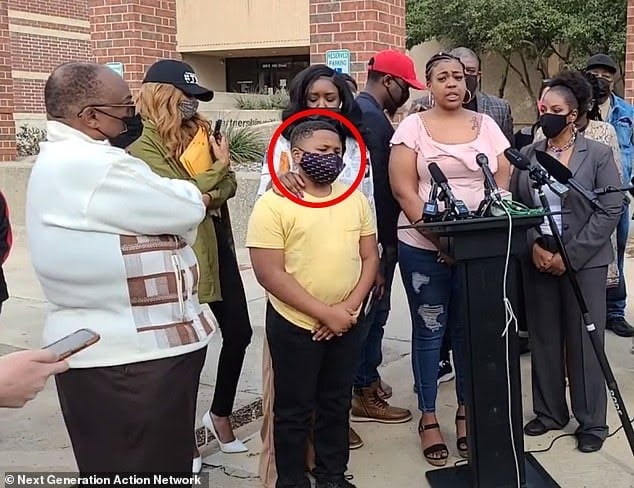 Humphrey had been continuously the target of bullying and abuse at his school, Haggard Middle School. When Summer Smith informed administrators of the abuse her son had been receiving, they brushed her off, saying, "Boys will be boys." The Plano Independent School District maintained they do not tolerate bullying policy but was a slug on the assault of Humphrey at a slumber party.
On March 5, the community protested at the Plano Police Department, which seems to have got the attention of the authorities.
Plano ISD could not release confidential student information; they did say that they took "appropriate measures were promptly taken to protect the victim and investigate the allegations."
In a video, the children could be seen smacking Humphrey and making him drink urine. The terrorists could be heard laughing. Smith also says her son was shot with a BB gun and called the n-word.
WATCH THE VIDEO BELOW:
The incident is currently under investigation.