A 19-year-old Black man is behind bars after a 32-year-old married White woman accused him of raping her.
The alleged victim, Candace Taylor Ferguson, and the alleged suspect, Elijah Trent Daniels, are no strangers. Daniels is the father of Ferguson's unborn child, in which he impregnated her between March and April of this year, 2020. Now, Ferguson is accusing Daniels of raping, strangling, kidnapping, and assaulting her, and stealing her vehicle, which she says all happened Saturday, November 28, 2020 in Gastonia, North Carolina.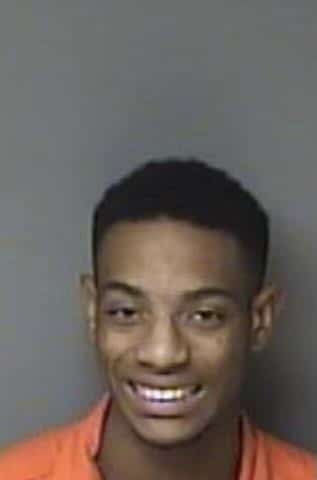 WORD ON THE CURB is that Ferguson and her husband allowed Daniels to live with them because he was homeless. During that time, Ferguson is having an affair on her husband with Daniels. Ferguson's husband soon found out about the affair and kicked Daniels out of the home.
The date Daniels was kicked out of the home is unknown, but as I said, WORD ON THE CURB is that this past Saturday, November 28, 2020, Daniels allegedly returned to the house with a knife, which is supposedly caught on a ring camera that has not been released. It is said that Daniels put the knife to Ferguson's neck, beat her, and then drove her to White Water Center in Charlotte, NC, where he allegedly raped her in the woods. He then allegedly beat her again and then drove her to Anderson, North Carolina, and left her in a parking lot half-naked.
So, these charges that Daniels have are not from when he and Ferguson was fucking each other months ago because the date of offense is listed as November 28, 2020. But many on social media believe that this incident stems from back in March or April, which is not valid.
WORD ON THE CURB also is that Ferguson started a relationship with Daniels while he was in high school. Pictures surfaced on social media Saturday of who is believed to be Ferguson in a white dress at Daniels's graduation. Chileeeee…
LOOK AT PICTURES BELOW:
Social media believes that Daniels was set up by Ferguson.
Daniels is in the Gaston County Jail under a $500,000 bond.