Darius N. Sessoms, the 25-year-old accused of killing a 5-year-old boy Sunday evening has been arrested.
Sessoms was taken into custody in Goldsboro, N.C. Monday by the U.S. Marshals Service Carolinas Regional Fugitive Task Force.
Cannon Hinnant, 5, was playing outside his father's house when he was allegedly shot in the head by Sessoms. The family's GoFundMe page said Hinnant was riding his bike in the neighbor's yard moments before he was shot. Cannon was taken to the hospital where he later died.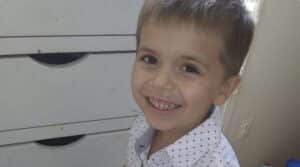 Police say the shooting wasn't random, and no details about a motive have been released.