A so-called pastor turned clout chaser from Greensboro, North Carolina, was called out by protesters in Elizabeth City, North Carolina, after he was caught talking to an N.C. State Trooper.
Pastor Gregory Drumwright, who spends more time on the road stuck in attorney Benjamin Crump ass chasing clout than in his pulpit preaching to his two-member church, is under fire for being an alleged sellout and trying to make money off the death of 42-year-old Andrew Brown Jr.
You can see the flashy pastor driving city to city in his Maybach, all while charging people $40 in one city and $50 in the next to get on a magic school bus to come to Elizabeth City, North Carolina, to protest the murder of Andrew Brown Jr.
But Word on The Curb is….them hood niccuhs said he better not drive that Maybach in the hood cause they snatching everything, including his receding hairline.
Saturday night, during a protest in Elizabeth City, North Carolina, protesters caught Pastor Gregory Drumwright in the dark talking to an N.C. State Trooper and they had an issue with it. Mainly because some people in the Elizabeth City community have said that leaders they looked up to have made deals with the devil, and they believed Drumwright has now become one of those leaders.
A protester can be heard yelling "Is that Drumwright talking to the state troopa?! Is that Drumwright talking to the state troopa?!" and another protester starts chanting, "Lap dog, lap dog, yeah that's you," echoed by the crowd.
As protesters approached the Pasquotank County Sheriff's Office where Drumwright was spotted, he shamefully walks over. He tries to explain himself, claiming he was in the parking lot for 45 minutes when the state troopers pulled up.
As he explains, one protester can be heard in the background saying, "this man is charging $50 for a bus ticket for people can come down here over a black death when there are organizations that can pay for a bus."
I agree with this man. Why are you charging people $40 and $50 to get on a bus no one asked you to get to bring people to a city over a black man's death? Where is the money going, Dumbwright? It seems like the crook set things up for people to buy something from him rather than them donate because of the "work" he claims he does, which I have never seen.
Isn't it strange that Dumbwright only offered a bus and charged people to come to HIS event that was this past Sunday, May 2, and protesters have been marching and protesting Andrew Brown's Jr. death since he was murdered on April 21, 2021? Why didn't Dumbwright pack a bus earlier on during these protests? It's because he is a sleazebag money hustler.
One man on social media even called Drumwright the police.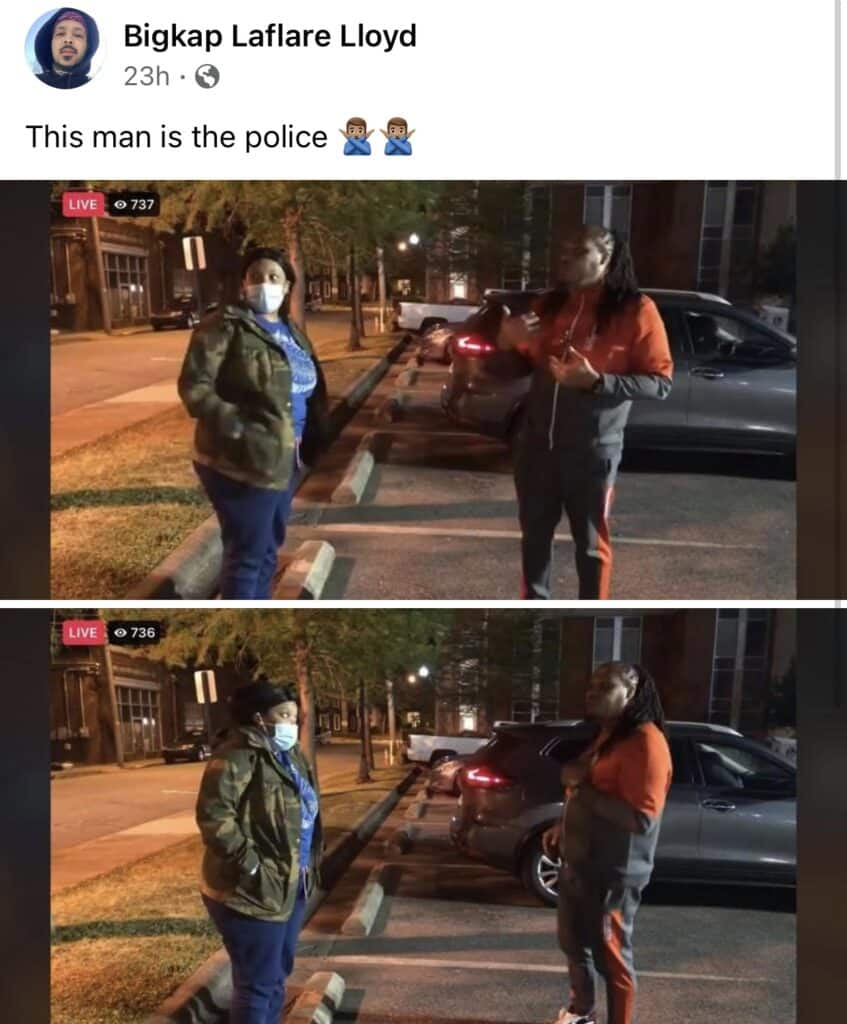 Watch The Confrontation Below:
You can see Drumwright's Mayback parked in the video above, and there are no police waiting to escort him from the Pasquotank County Sheriff's Office. But on Sunday, May 2, the day of his "Non-Violent Protest" event, it was a CLOUT CHASING moment for Drumwright. This man had a police escort to Enfield Park. For what though? Who are you, Dumbwright? Nobody. You knew people would be at this event, and you wanted them to see your Maybach and you getting out of it looking like a contestant on RuPauls' Drag Race.
Watch The Police Escort Dumbwright:
People who were at the event said Drumwright even had to make some more money because he had vendors at his feeble rally.
Do you mean to tell me that this man charged vendors to set up at a rally in the name of Andrew Brown Jr, the unarmed black man killed by police to make MONEY??? Unbelievable.
It seems that this man is doing everything he can to make money off black people's death and is showing the money off in cars, clothing, and expensive bags.
Civil rights activists such as Martin Luther King Jr., Harriet Tubman, Sojourner Truth, Rosa Parks, W.E.B. Du Bois and Malcolm X didn't do what they did for money. They did what they did to fight against social injustice. When we talk about them, we remember what they did. When we talk about Drumwright, we hear scammer, fraud, opportunist, liar, and a fake ass Christian. That's a bad legacy to have and be remembered as.
This new generation of activism scares me because they are all about clout and money.
Has anyone seen the work Drumwright has done? He says his work has been highlighted on national news networks, but I haven't seen it. Standing behind Ben Crump and Reverend Al Sharpton at the next stop of a black man killed by police does not highlight the work you have done. What have you done for your local community? How many souls have you led to Christ?
Instead of God getting the glory, Drumwright wants the glory.
While some of you are sending this crook your money, he's living in a million-dollar home where he's operating his two-member church. We see more of what he posses than what his organization Justice 4 The Next Generation, has done.
This man is a CROOK!
Drumwright is now asking for people to help him raise $150,000.
If you have a story, send it to [email protected], follow me on Twitter @GeraldJBlessed and Instagram @ImGJTheCEO