Send me your story to gjackson@thencbeat.com
Follow me on Twitter @GeraldJBlessed
---
People all around the State of North Carolina that work at Smithfield Foods in Tar Heel, North Carolina are walking out. 
Sunday, we reported to you that 250 employees at the plant tested positive for COVID-19 and the plant refused to close its doors. 
Sources told The North Carolina Beat Monday afternoon that the plant has closed its "Kill Floor" for the remainder of the week.
If the kill floor doesn't run, the plant doesn't run, the source said.
Here is what was posted up at the plant today sent in by multiple employees. (READ SIGN BELOW)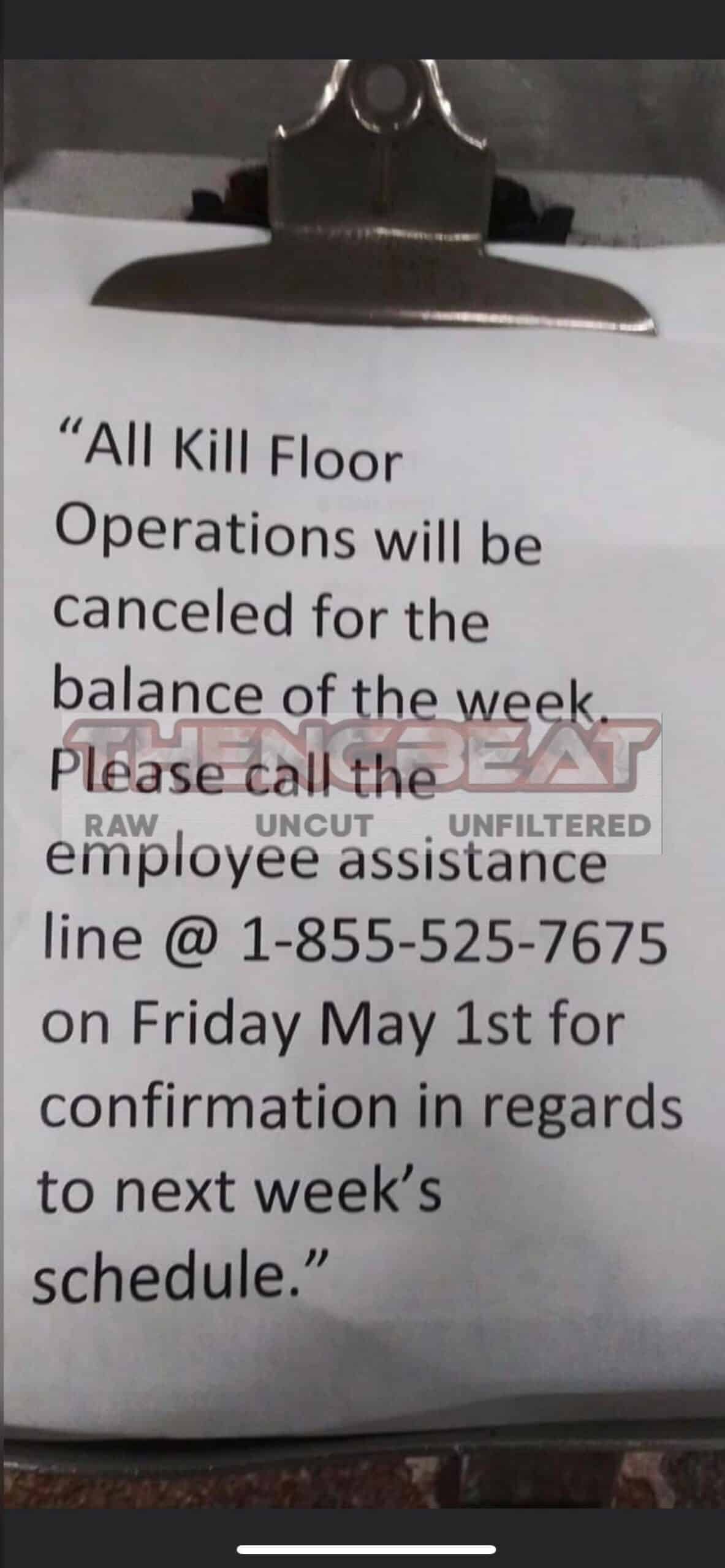 You Can't Afford To Miss A Story On The NCBEAT!