Chile…when I tell you that all skin folk isn't kinfolk and there are some puppets in Elizabeth City, North Carolina, believe it when I tell you.
It seems like the Mayor, Bettie Jones Lucifer Grady Clyde Pookie Bartholomew Parker, is continuing her childish behavior by continuing an unlawful curfew in Elizabeth City as protesters peacefully respond to the recent murder of Andrew Brown Jr by police.
On Wednesday, April 21, Andrew Brown Jr. was executed by the Pasquotank County Sheriff's Department. The family was only allowed to see one 20 second snippet of his murder out of 5 body cameras on the scene. A judge recently denied the media's request to have the body cam footage released to the public but will allow the family to see the video after it is redacted. Authorities will have ten days to show the family the footage.
Now, it's the battle of the bitches going on between two men on the city council.
One has decided to kiss Mayor Parker's ass, while the other I can agree with.
Now, let me give you all a summary of what's going on. So, on Monday, April 26, Mayor Parker declared a state of emergency and ordered a curfew from 8 PM-6 AM. That has since been amended to 12 AM-6 AM, but Mayor Parker alleged that the reason she put a curfew in place is that officers were making complaints that protesters were throwing eggs, rocks, and other stuff at police and their vehicles. With no proof to show, the mayor got a few puppets to understand where she was coming from, and those who have been for protesters seemed to start turning against protesters when they sat in her office for a recent meeting.
I won't say any names as of right now as to who I m referring to, but if you think hard but not long…you'll figure it out.
This curfew is a direct violation of the 1st amendment of the constitution because there is no emergency in Elizabeth City, North Carolina. There have been no vandalism, riots, looting, or any violence that would make the city declare a state of emergency like we have seen around the world in other towns when people respond with violence to police, killing unarmed black men.
But sadly, and unfortunately, you have city councilman Gabriel Adkins kissing Mayor Parker's ass and now want protesters to obtain a permit to protest. The constitution does not say you need a permit to assemble peacefully, which is what protesters have been doing. Maybe the police should get a permit to block streets and roads like they have been doing since Monday since they are the only violent ones in the city at the moment.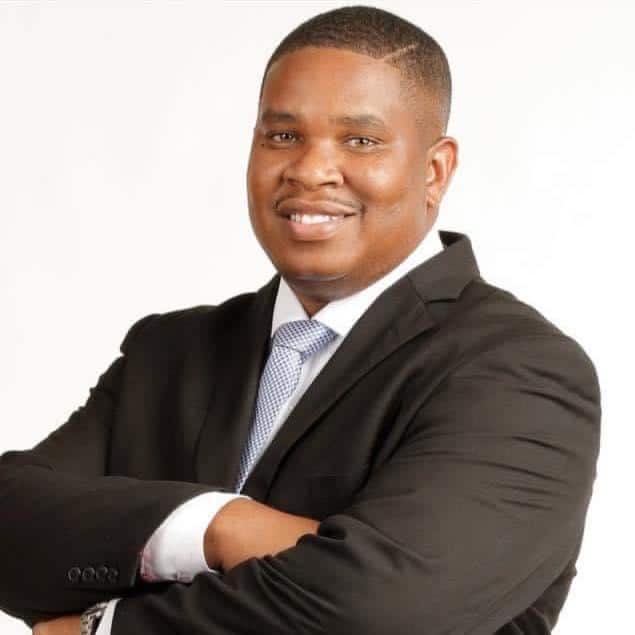 Councilman Adkins claims he has been on the frontline supporting protesters since the killing of Andrew Brown Jr, but some say he only comes out of hiding when something big happens in the city, but not any other time. It seems like Adkins thought because he's been "supporting" protesters that they would kiss his ass and get a permit? Chile boo, the GAG is on you!
Earlier Friday morning, Adkins took to social media to make a post and then minutes later deleted it after the backlash came about him being a sellout and a sucker.
In his deleted post obtained by The North Carolina Beat, Adkins said, "the only person who needs to get a permit to protest is the organizer." People immediately started responding, saying they didn't need a permit and that he was a jelly back, loser, and a coward for trying to kiss Mayor Parker's ass all because she doesn't want protests in Elizabeth City streets. (READ DELETED POST BELOW)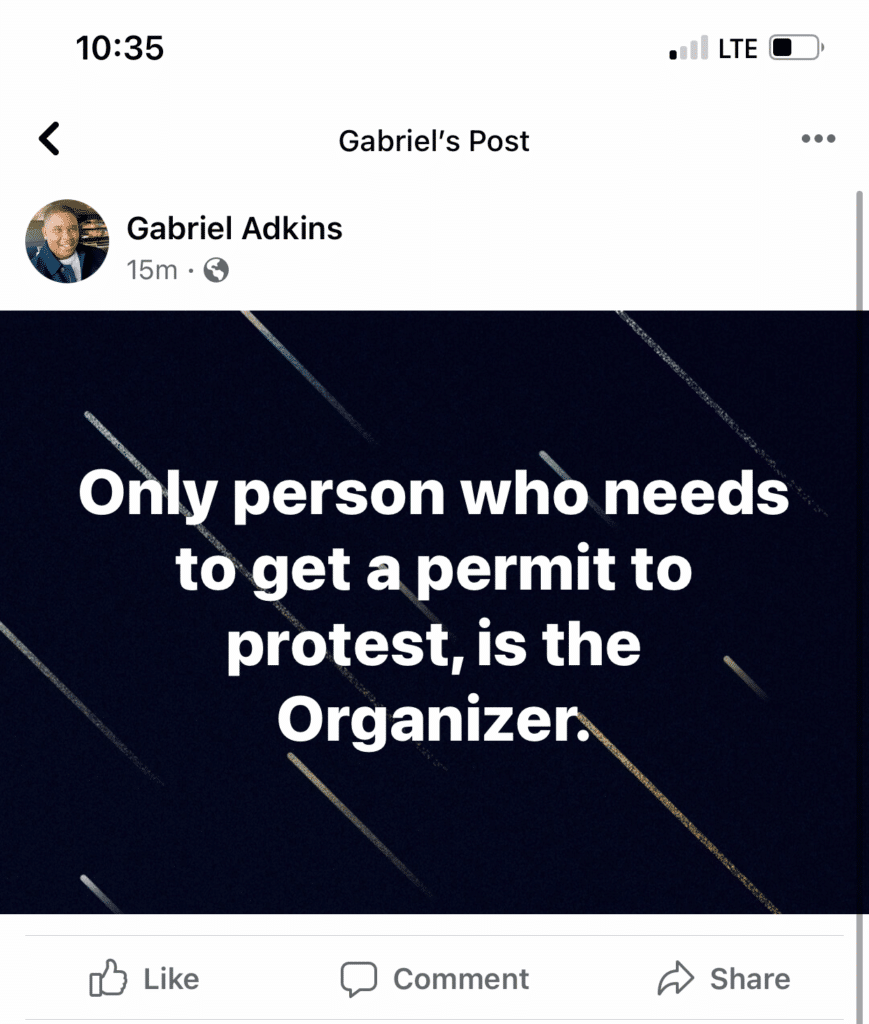 Shortly after Adkins made that post, he deleted it, but another city councilman named Darius J. Horton came with a punch to the face and said, "A permit to protest! That's crazy. After all these days as your councilman, I do not support this because this has not been taking place since day one. No need for it now!" Horton also deleted his post, but The North Carolina Beat obtained the post. (READ POST BELOW)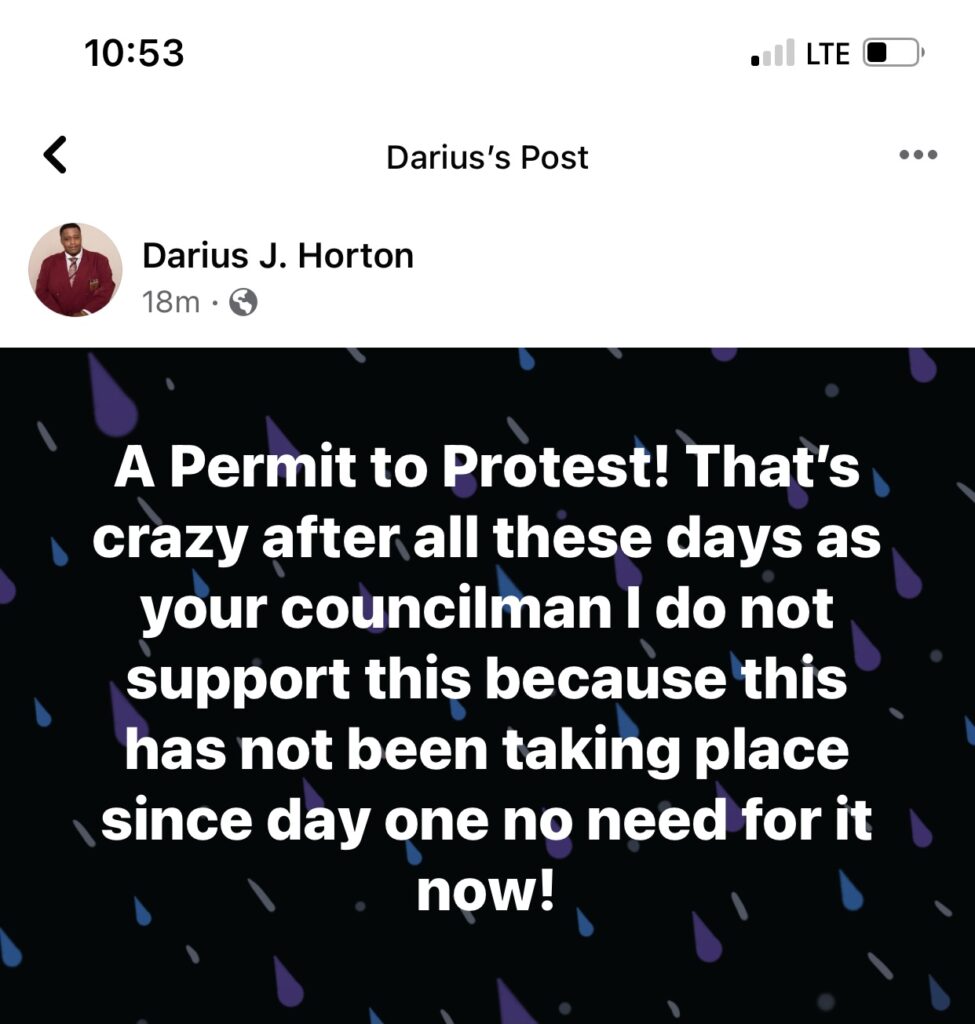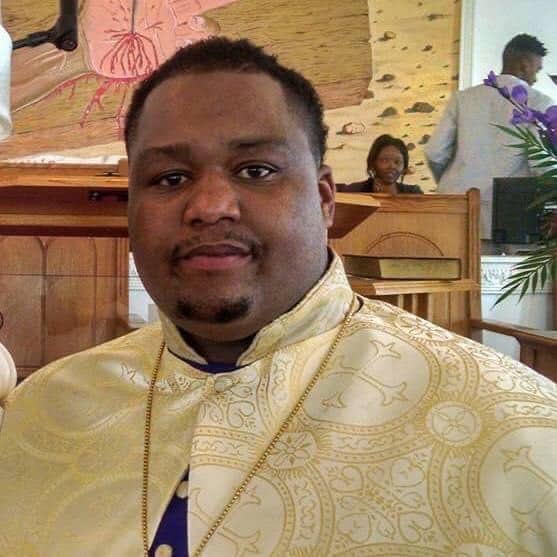 It seems like those in the city council may have issues with each other's stance, but let me be very clear. Adkins asking that an organizer of the protest get a permit will only make the individual who obtains the permit liable if anything goes left.
Let people march! The government should not, and I mean it should not prohibit anyone from exercising their constitutional rights, and that's exactly what Mayor Parker is doing.
It has been nine days of protests, and a permit was never obtained… the ones who say they have been supporting protesters since day one are now selling out for a little more control on a city council board. SAD!
If you have a story, send it to [email protected], follow me on Twitter @GeraldJBlessed and Instagram @ImGJTheCEO