Send me your story to [email protected]
Follow me on Twitter @GeraldJBlessed
---
A lesbian couple, 27-year-old Stephanie Mayorga and 25-year-old Paige Escalera had just got engaged and moved into an apartment with a roommate in Wilmington, North Carolina in March of this year. 
The couple has disappeared and it's super super super suspicious.
I have my opinion on this and I will give you just a little but not all of it because I am still learning the facts of this case. 
The two girls have not been seen since April 15.
They were reported missing by their roommate three days later after they did not return home. Mayorga's phone appears to have been turned off on April 15 and hasn't been turned on since. Escalera's phone was left on her bed and was given to police as evidence. 
Escalera's sister, Stevie Jenkins has been advocating for the two on her Facebook page asking the public to help find the missing ladies. 
On Facebook, Jenkins said that the women hadn't been living together long before they went missing. The roommate didn't even know the women's last names and didn't have their social media information, but she eventually was able to get in contact with their families.
Jenkins told Oxygen Network that Escalera's close friends on Facebook had been blocked. She said it is normal for the family to not hear from Escalera at times, but not her closes friends. She said that her sister wasn't close to family and that she dropped out of high school and recently completed her GED and was attending college. Escalera was working on her relationship with her family.
During our investigation, we found out that both girls had recently been arrested and charged for DWI (Driving While Impaired) in Wilmington, North Carolina. 
Paige Escalera was arrested on March 08, 2020, for DWI and Civil Revocation (Drivers License). Her next court date is scheduled for October.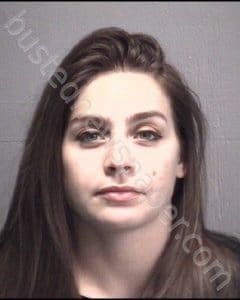 Stephanie Mayorga was arrested on January 12, 2020, for DWI and Civil Revocation (Drivers License). Her next court date is scheduled for June.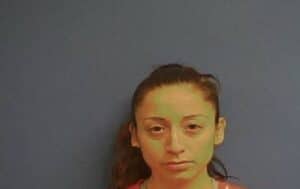 To me, these women may have a drinking problem, and the night of April 15, they may have been intoxicated, got into their vehicle, and had a bad accident. 
Police released photos of the couple's car and them leaving their home. If you look at the photo of the couple walking out of their home, you will see one of them with a bottle in their hand. Perhaps it's an alcoholic beverage? (Look at the photo below)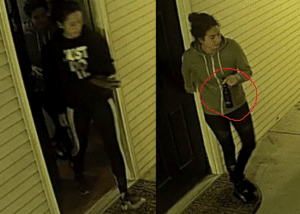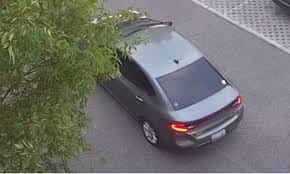 In cases like this, well at least the ones that I've involved myself in, normally you would have found the vehicle by now. The vehicle still has yet to be recovered. I honestly believe that this couple may have had some drinks, got into the car intoxicated (which is why both of their licenses were revoked), and drove off a bridge or into some type of water. (THIS IS MY OPINION) 
The investigation is ongoing and I will continue to provide you information about this case.
Be sure to join our Facebook group