A Charlotte, North Carolina family, grieves the loss of a loved one while one fake news page on social media is spreading false information about what happened.
The page named Blue Glass News started a fake rumor that Khalil Sifford was at his 16th birthday party Saturday, Feb. 6, when he was shot in the head, and the information is false.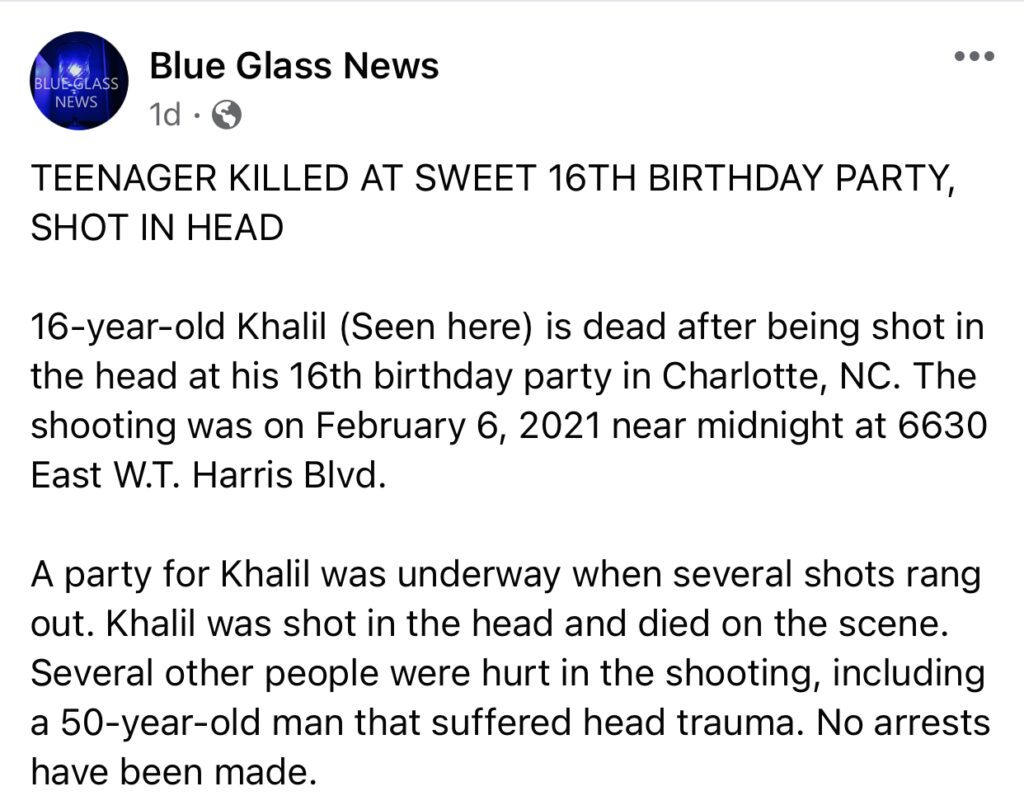 Sifford's birthday isn't until March, and he was at someone else's party when someone drove by and started shooting, striking him in the head.
Police say the shooting happened around 11 PM in East Charlotte on East W.T. Harris Boulevard near Robinson Church Road.
Sifford was pronounced dead on the scene by paramedics.
A 16-year-old girl suffered minor injuries after falling, and a 50-year-old man suffered head trauma.
Police have not said whether anyone has been arrested for the shooting.
The investigation remains ongoing, and anyone with information is asked to call homicide detectives at 704-432-TIPS.