A North Carolina pastor has taken to social media to air out his marital issues and drags his wife for filth, at one point saying she is a modern-day JEZEBEL.
Bishop A. Wyoming Bazemore Jr. of Knightdale, North Carolina, had a lot to say on Facebook Saturday afternoon when he went after his wife, Prophetess Qiana Ann'Gel Daniels Bazemore, who he accuses of being a fucked up woman. Chilleeee.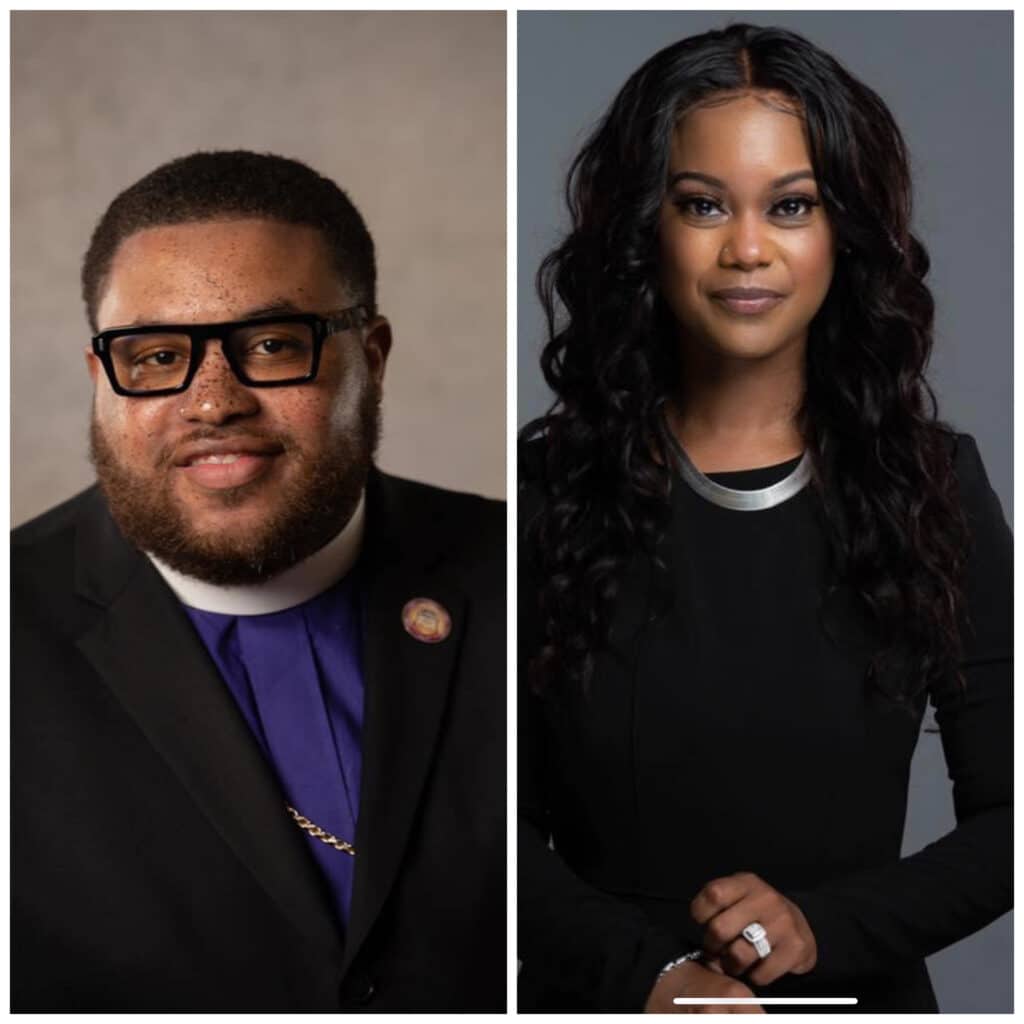 You find out who your REAL friends are when you have to go to social media to air out your business…looks like this guy doesn't have anyone who cares for him until the comments filled up with other clergymen begging him to get off Facebook live. 
In the 45 minute video, Pastor Bazemore talks about him serving three years in North Carolina Adult of Corrections for a crime he committed. Through a public search, we found that Pastor Bazemore was a scamming fraudulent pastor who used worthless checks to get SUV'S from car dealers. 
In his rant, he talked about him and his ex-wife going through a separation and living alone, trying to get back on his feet. Through the process, he said he and his ex-wife were faking and acting like they had everything together just so the church wouldn't look at them crazy. Pastor Bazemore said through all of that, he met his now-wife, Qiana, but he had already met her previously in Chicago 10-years-ago.
Fast forward; Pastor Bazemore said he had seen Qiana again at a funeral he attended. He said he didn't say anything to her in person when he saw her a second time, but he did reach out to her on Facebook a month later. He said the two talked, got to know each other, and even took her on trips.
Pastor Bazemore said in the video that hell broke loose between him and Qiana when his money DRIED UP and that every preacher that knew him told him not to 'fuck with her.' Pastor Bazemore says all those preachers were right and that he almost has lost his mind dealing with her.
She is manipulative, Pastor Bazemore said. When I got with Ann'Gel, I had money. Ann'Gel had good credit.
Pastor Bazemore said, as a result, they would buy things they couldn't afford. He said he had to rob Peter to pay Paul, so he started taking money out of the funeral home he was working for checking account to pay their bills.
It's good to know that these crooks weren't stealing from the people of God to pay for their lavish lifestyle that wasn't so lavish.
Pastor Bazemore said all of this is over him not being able to pay any of the bills and that she has brain froze him for the last seven months, calling her a modern-day JEZEBEL!
Everybody told me to leave this girl alone, Pastor Bazemore yells in the video. i LOST EVERYTHING BECAUSE i WAS IN LOVE.
Pastor Bazemore called his wife a HOE, saying she has been with so many preachers but didn't name who they were. He said Qiana kicked him out of the house Friday night because he went to a funeral and didn't tell her and had to sleep in the car. He said after sleeping in his car Friday night, he came home, took a shower, and he and Qiana had sex. After they had sex, he said she looked him in his face and told him that she still didn't want to be with him.
Pastor Bazemore said that he has dealt with Qiana through all of this because they have a child involved, but he did say that she scheduled an appointment for abortion of his child.
I literally hate this woman, he says in the video. I swear to god I have to get away from her.
Pastor Bazemore said that his wife Qiana was telling people that he hit her and that she was scared of him but he says that is not true and that he has never put his hands on her.
I am not an aggressive person, Pastor Bazemore says in the video. No, I am not an aggressive person.
Pastor Bazemore said a few weeks ago, he tried to take his life, and Qiana showed up to the hospital and said 'I just wanted to see if you were still alive, I don't even want you,' and walked out of the hospital.
Whew chile it's a lot. Just watch the video BELOW!!!!!
WATCH THE FULL VIDEO BELOW:
To be honest, I don't think his wife Qiana is innocent, but I don't think Pastor Bazemore is either. He sounds like he is full of shit and is crazy ass hell!
Don't miss another juicy story!