The family of a 19-year-old woman whom a white man killed while driving with a revoked license as she sat on a shut-off ATV in Clinton, North Carolina, on Saturday, April 10, is calling for authorities to arrest him.
Da'Mya Lanee Richardson was driving an ATV four-wheeler on The Avenue, which runs north-south between Clinton and Salemburg, west of Bonnetsville, and just two houses down from her boyfriend, Donald Jerome Swinson, when the ATV turned off.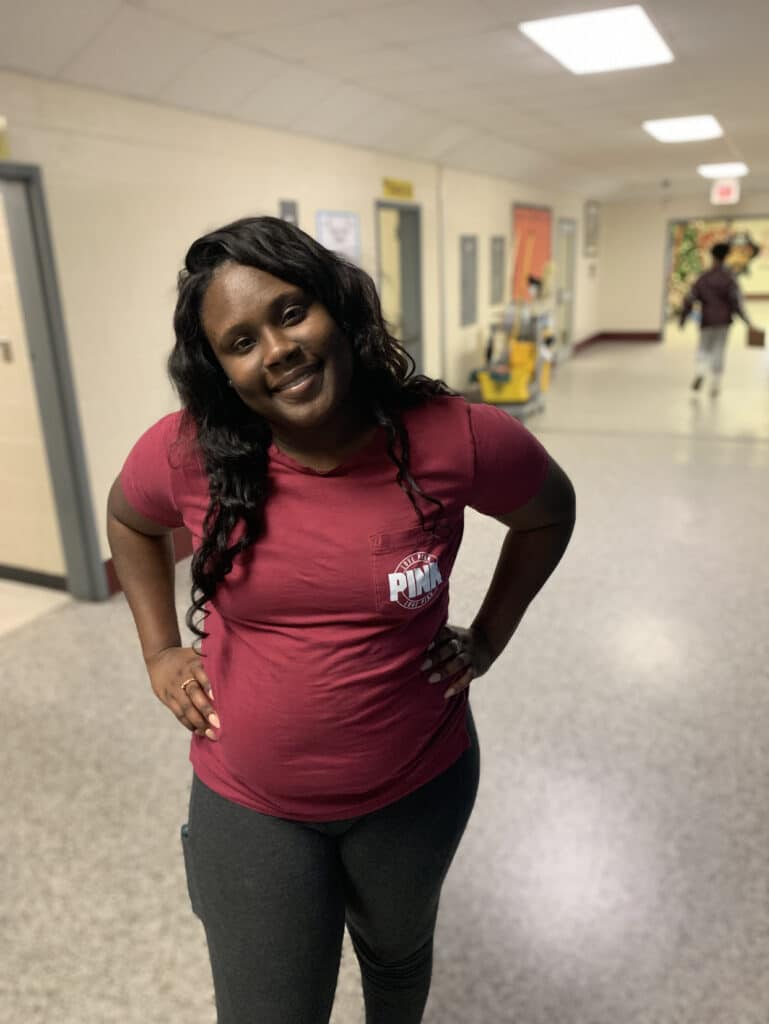 Donald Jerome Swinson said he had a cookout on that day, April 10, at his house, and some of Da'Mya's friends came over and wanted to ride four-wheelers. He said they all were riding four-wheelers all that day, and it started getting late. When Da'Mya rode the four-wheeler one last time, Swinson said it cut off on her, as she turned into an area off the road facing an open field on the right northbound lane. The back two tires of the ATV was just over the solid white line on the shoulder.
He said that all of the lights on the four-wheeler were on and Da'Mya could be seen from where he was standing at his home.
The back red lights were on, the regular lights in the front were on, and it had like a thousand L.E.D lights on in the front, Donald said.
Swinson said he and seven others were in his yard when they saw Donald Mack Williams Jr., 47, of Roseboro speeding around a curve just before passing his home. When Williams Jr. got in front of Swinson's home, Swinson said he and everybody in his yard yelled to slow down, but it seemed as if Williams Jr had his foot on the gas.
He came around the corner going real, real fast and by the time he got in front of my house everybody in my yard yelled at the same time to "slow down", but it seems like he was pressing the gas, Swinson said.
As Williams Jr was coming around the curve going well over 60 MPH, according to Swinson, he swerved to the right, hit Da'Mya, sending her in the air while her legs still on the four-wheeler.
She flew in the air, and when I got to where she was, I didn't know her leg was chopped off, Swinson said. He hit her hard.
Swinson said that when he got to where Da'Mya was, a woman came from the opposite direction, came up to him, and said, "step back, I am EMT." Swinson said he later found out that the woman, Crystal Gayle Taylor, was Williams Jr wife.
I didn't even know who the woman was. She came and said she was EMT and now I find out that she wasn't EMT, Swinson said.
N.C. Highway Patrolman Doug Tew responded to the scene, according to the incident report. Swinson said that when Tew arrived, he pushed all of them back to his yard and put the "Police Line Do Not Cross" tape up using a light pole that separates his home from his neighbors home.
Swinson said Tew did not ask him or any other witnesses what happened or what they saw. He said the only thing Tew asked was who was the owner of the four-wheeler. Swinson said he and the others who witnessed Da'Mya's death tried to give Tew a statement, and he wasn't interested.
I asked the police officer if the man was going to jail and he said no, Swinson said. So, I thought the man was the police but he wasn't the police and the police officer said he wasn't taking anyone to jail.
Diedre Goodwin, Da'Mya's mother who was not at Swinson's house on April 10, said that Da'Mya was her only daughter, and she was always full of life. She said her daughter never met a stranger because something about her energy drew people to her. Goodwin said she loved family and always made people laugh.
She was so happy, Goodwin said. She loved making her own money, she was happy about her brother going into the military, she had a small circle of friends, she was so excited about becoming an aunt that she was buying gifts for her niece before she was born, and she purchased her first car.
Goodwin said her daughter had a whole life ahead of her, and Donald Mack Williams Jr took that away. 
My daughter was making plans for her life, Goodwin said. I miss her and i want justice for her.
In North Carolina, vehicular manslaughter, known as death by vehicle in the state, occurs when one person unintentionally kills another person while driving illegally. Illegal driving includes behaviors such as drunk driving, texting, and driving, speeding, or any other action that is against the law.
According to court records, in 2019, Donald Mack Williams Jr was found guilty for DWLR (Driving While License Revoked) and was driving while his licenses were revoked on Saturday, April 10, 2021, when he killed Da'Mya.
How is it that a man driving illegally without a license in the state of North Carolina can kill someone and only get a citation for driving while his license revoked? The law mentioned above clearly says that Donald Mack Williams Jr can be charged for vehicular manslaughter because he killed another human while breaking the law.
North Carolina State Highway First Sgt. James E. Stahl said that no other charges would be filed against Donald Mack Williams Jr unless "we get back .08 BAC or drugs in his toxicology. We have submitted blood for examination."
In 2009, Donald Mack Williams Jr was found guilty of Driving While Impaired, which shows that if this man can drive illegally without a license, he was likely drunker than a cooter brown the night he killed Da'Mya.
Goodwin said she wants Donald Mack Williams Jr arrested and put behind bars for killing her daughter.
Swinson said the neighbor who lives directly across from where Da'Mya was and could see and hear her said they heard Da'Mya ask, "do they see me" as her last words.
Da'Mya's right leg was chopped off due to the impact during the incident.
JUSTICE FOR DA'MYA!